Update

Its been a while since I started working on ROS again and things have grown beyond my original plans of a short return and tying up of loose ends.
I've basically returned to work on the mod part time and the next release will be more than just a recompiled version its looking to be a proper release.
Which accounts for my delay in releases here.
Instead of just releasing a new compiled version with Harad thrown in I've been working on fixing as many bugs as possible and rebalancing stuff.


Mordor
I've been going through and addressing a lot of issues but importantly a lot of rebalancing
.
Mordor has been a focus of the last week or so and are seeing a lot of balance changes that are designed to reduce some of the bloat in the faction as well as tune them down a bit.
They've lost access to Heavy Armour upgrades, Lugburz Tower, Troll Hero summon has been rebalanced.
The Lugburz Soldiers and Tormentors will no longer be recruitable although the Soldiers can still be summoned by Grishnakh.
The Lugburz Upgrades are being moved to the Citadel Upgrades/
Replacing the Lugburz units will be the Morgul Uruks and Morgul Tower Guards.
The Morgul faction is being merged into the Mordor faction since I don't have time to fully complete the Morgul faction.
Mordor will also gain access to Shagrat and the Witch King.
Gothmog will no longer expand CPL with Witch King taking over that role.

New Factions
Being the Southron edition the focus has been on Harad will be the major addition to the mod but I'm also working on adding the Rhun and Stronghold factions as well.
Making this next future one of the biggest single releases for the mod yet.
I'll reveal more on this in time.


Visual Updates
In my time retired I've improved on some skills and I've been gradually updating the art for the mod as I go.
Gothmog, Grishnakh, Morgul Uruks, Uruk Hai and others have received some stylish make overs with more to come. You can see some previews below and in the images gallery.

Discord
The Official Discord has been a place of activity in recent weeks with new test versions getting released pretty regularly as I work towards the next release.
You can try out the latest changes by joining the discord.
You can even try out factions that haven't been released before.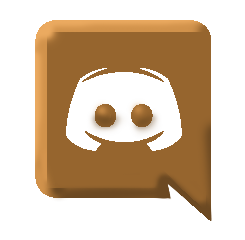 Check out the Return of Shadow Youtube Channel

Buy Rad a cup of coffee either at Paypal