Publish or Perish - Archive or Die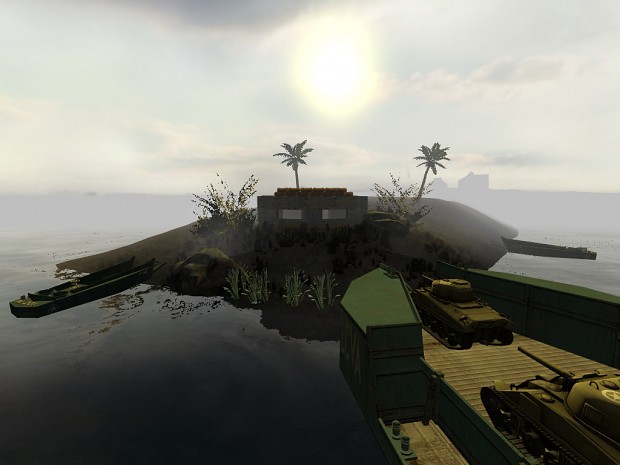 Well so here we are again, wondering when this mod will ever take flight.
After much personal debate, I have decided not to archive the mod as I previously thought necessary, instead, I am merely going to shift gears, in the hope that I can move it forward. Unfortunately, we have lost more members than we have gained, this statement is a misnomer to be sure, but I am undaunted in my conviction to make a decent, playable, gorgeous and highly-optimized WW2 mod for those interested in playing it and for those whom do not yet know of it's existence.
I have been contacted by another mod team, they are making a WW2 mod centered on the Pacific theater. As multiple factions were a part of my plan from the beginning and as the Japanese faction was also a part of my notion, I have decided to collaborate with this other mod team to help them with their need for a quality mapper and also in the hope that we can 'share talent' to bring their's and my mod to fruition. The other mod team is ZeneTech, their ModDB page can be found here;
The WW2 Pacific Theater modification they are making is called "Men of Oath", please follow this link to that mod page Moddb.com
The mod-team leader is MiniDude, he is the one whom contacted me in the hope of securing my talents and drive to help them with their mod aspirations. After some discussion, we have agreed to share talent and content as I mentioned, he has a large pool of talented people working on his mod, among them weapon modellers and also he has some character models forthcoming. His team has the same problem I am having, C++ coders versed in the Source Engine seem to be harder to find than the proverbial needle in a haystack.
While i have some experience in coding in C++, I have no illusions that I could not be replaced by a highly competent coder, as with most things in this engine, it is alot of work and so I will help them with their foundational mapping and model needs, as well as adhering to my usual creation of custom textures and other fanciful fruits all in the hope of bringing the works forward and also creating decent content in the further hope of attracting other viable talent.
Currently, I am producing a Wake Island map for the two mods, it will be featured as a map for both modifications, as I already have a fair bit of useable content in the form of models and other items to emplace in this map, I will as well be making an American P-51 plane and also a Japanese Zero and many other models, so it will be an easy transition to make this map and others, as well I will be creating boatloads of new content for this map alone, that will be useable by myself and other mappers in their team, among them another mapping talent, Chap1400, whom posted an excellent map for CS: Source, named de_Vancouver, find that map here;
I hope that the ModDB members following my mod will check out the Men of Oath mod and also add it as a mod to follow, we will be making strides and as much excellent content for the community as we can, we need all of the support and help we can get and I hope that followers of my mod will continue to check out my content and also that made by the ZeneTech team as we make our efforts to carry both modifications to completion and beyond.
Thanks for reading, I do not wish to disappoint those of you whom have been following this mod and so rather than abandon my work, I will instead temporarily move my efforts over to their team and together we can realize both mods, to the benefit of all.
~ uber