Last week, we released a fix for the teleportation bug and in the process caused a few new ones. This is the reality of a game this early in development, fix one thing and break seven more. We've spent most of this past week fixing bugs and improving a few of the existing systems.
We have also added some new assets to the ship editor. Among these are a new wall, floor and the new cargo racks. We have also re-added the biodome to the editor. These new cargo racks are just for looks at the moment, but will become functional over the coming months.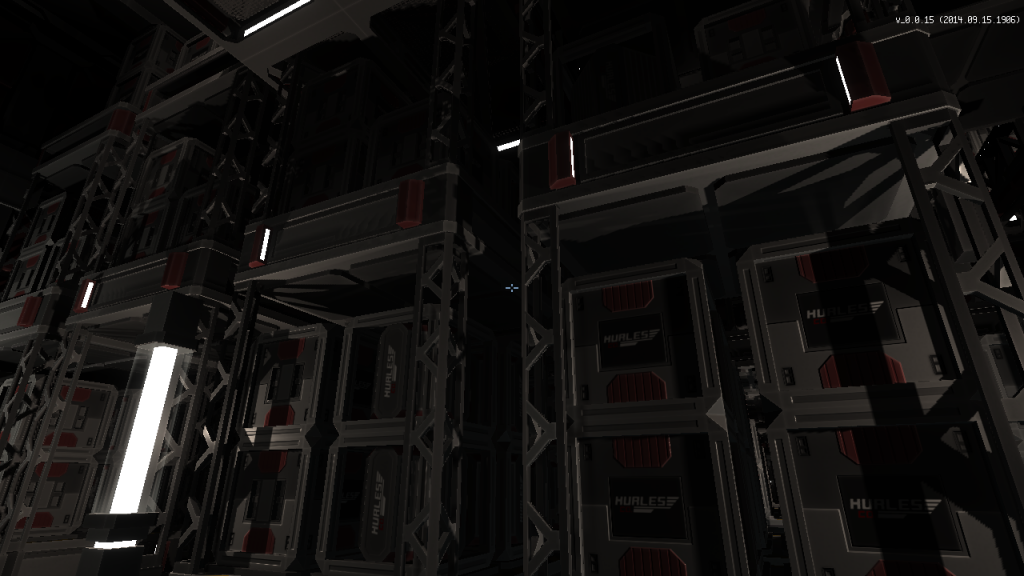 Also, we figured you might enjoy a change of scenery, so we've changed the space environment a little. We've made the asteroids a little bigger, and added a very basic and early sun. Of course these are far from finished but we felt like changing things up and the new lighting will make it a little easier to see.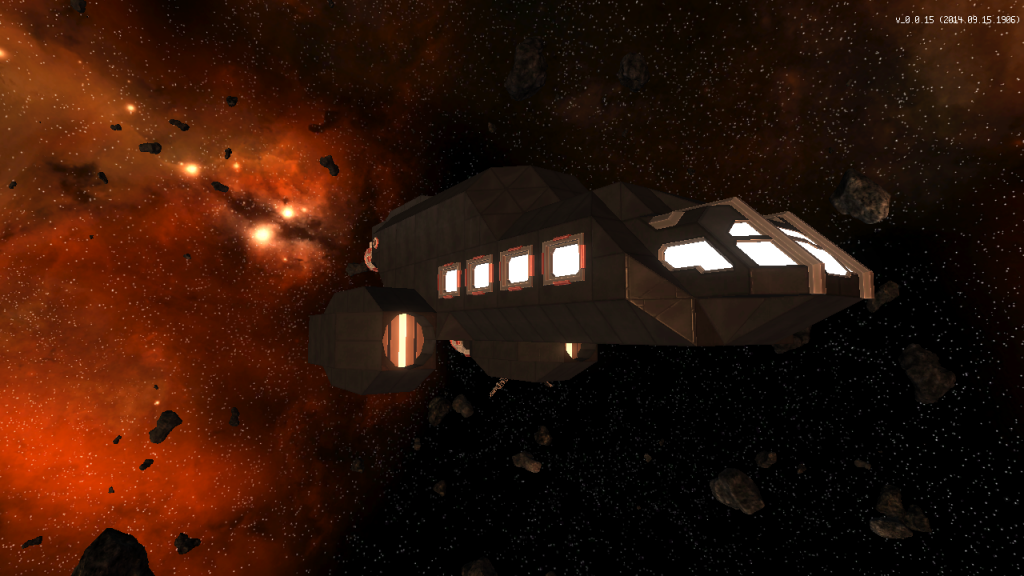 We've received quite a few questions about what's in store since we gave you a sneak peek a month ago. Instead of answering each individual question we've made a roadmap that we want to share with you. This is what we're planning to release in the coming months leading up to the alpha release. This map only displays the major milestones, of course we will be releasing general stability, performance and content updates along the way.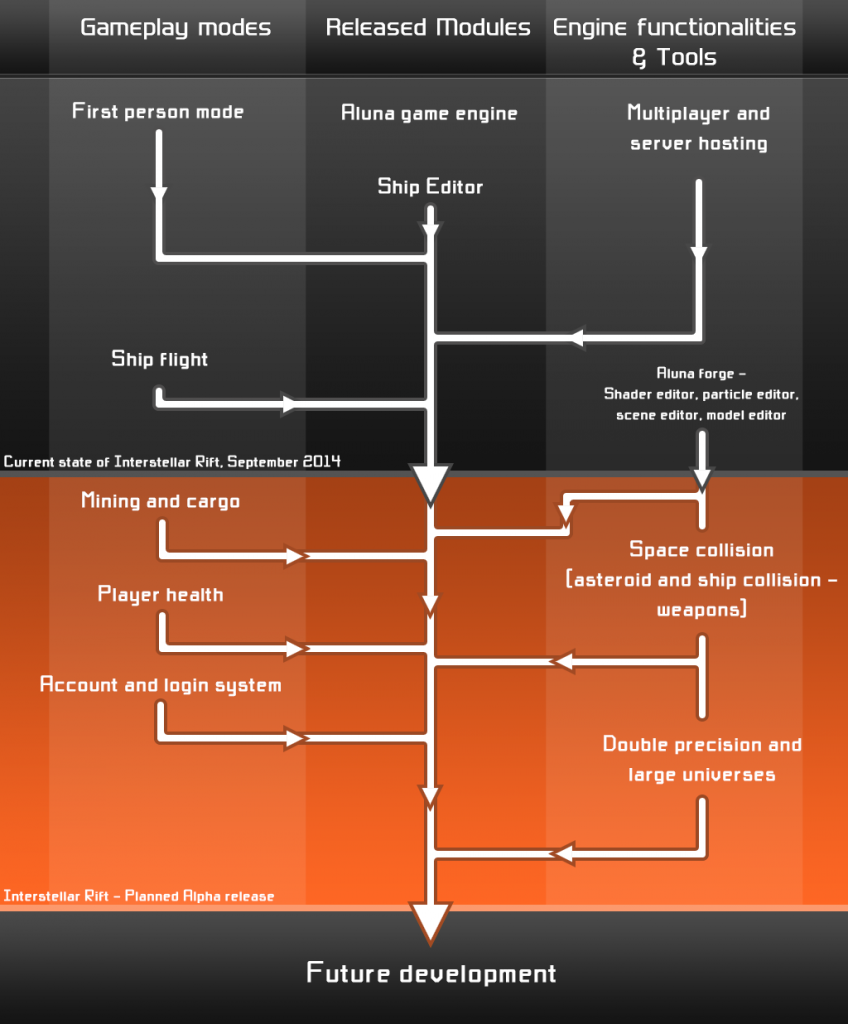 We hope you're looking forward to the upcoming features as much as we are.
For more info please visit our forums or follow us on Twitter and Facebook.