This feature is something we have been working on for a very, very long time. We had to search far for Controller that works the best with this idea, and then came across "Third Person Controller". This Controller is edited, and turned to First Person.
Usually, when making an First Person Horror Game, there are no legs at all and what Player see's as he's hands, are basically hovering in the air. We don't want no damn ghost players hovering around. *Amnesia, for example.
Originally, we have had many controllers tested in these four years. UFPS, RFPS and so on. We did try to make our own, but unfortunately scripting is not my strong point and that's why we use playMaker in first place. The old controllers worked just like one would expect, there was hovering hands for interacting with stuff. Player could easily spot this paranormal activity, and so we had to disable the Player characters shadows, which then took points away from immersion.
Going on this approach, give's more options for immersion. Such as mirrors, and makes your pursuer's job easier to recognize you running around in the manor. ;)
How does it work?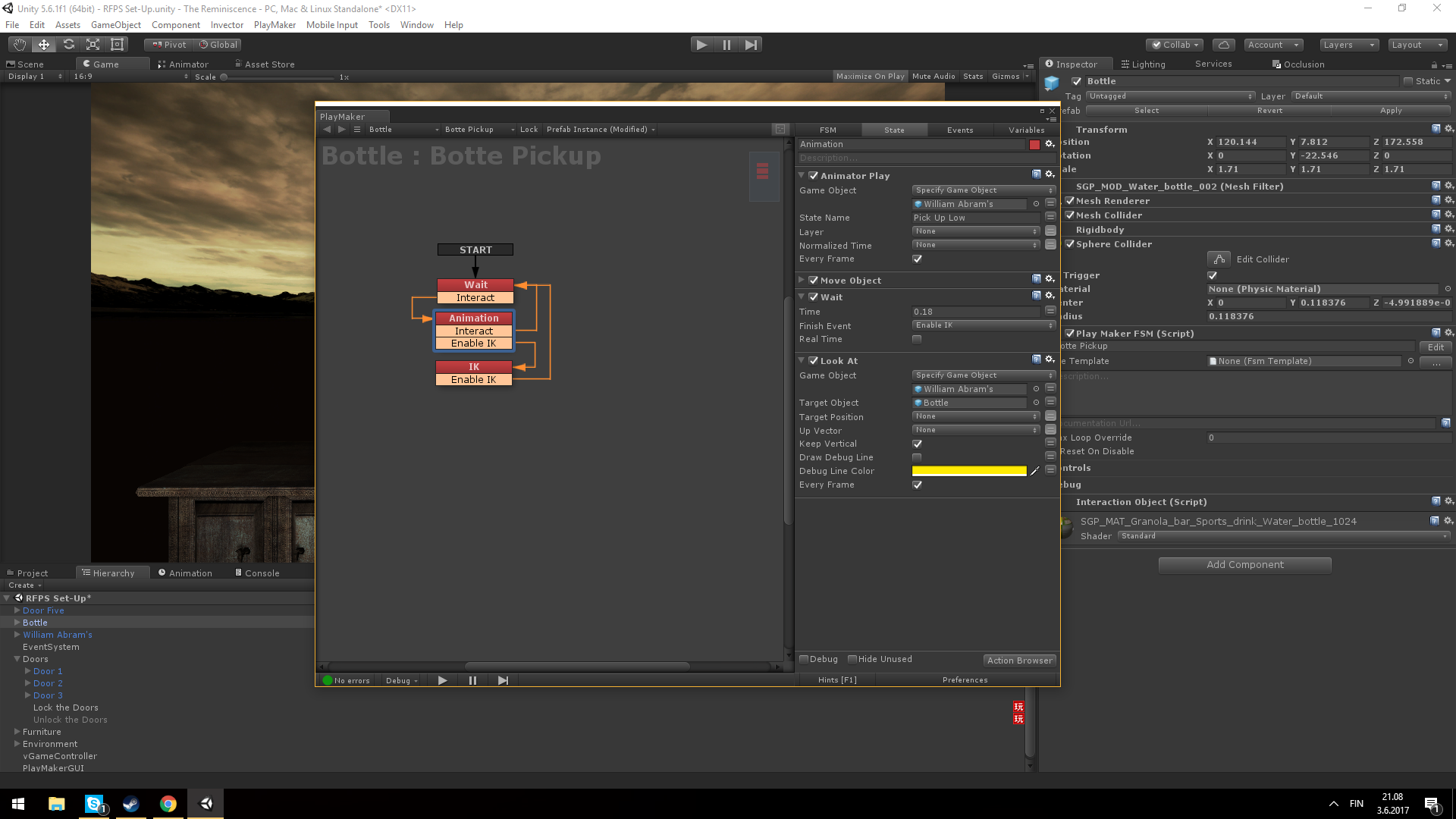 As mentioned above, the main key's for the Player Body to function as it does;
Main Camera
Player's Body + The Custom Script that Enables First Person.
Final IK
Custom Animations for Interacting
The whole process of opening door with this system, is rather complicated to do, and really takes time when implemented to pretty much all interaction objects in the scenes. The animation of Player and Interact Object such as Door, has to be synced to go hand to hand. Here is an video showing it on early stages, so you can expect even more smoother experience in future updates.
I hope you enjoyed reading this, and you guys are always welcome to give feedback and ideas. Maybe you even learned something?
- LWS