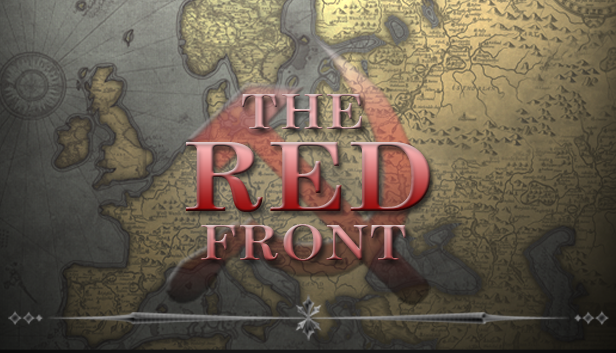 The Red Front is Released!
We are proud to announce that The Red Front is now available on Steam. After 14 months of development, we have rolled out the final pre-release patch and have the game ready for all players.
Take advantage of a 20% launch discount and be one of the first to experience this World War Two action-arcade shooter.
December 1941 - The Third Reich has reached Moscow and are preparing the final invasion. The Soviet army has been preparing for the attack, in secret they have constructed a super tank made to protect Russia and drive the Nazi's out.
You are the chosen tank commander who will be piloting this super weapon. You will be leading the charge against the invading Nazi's.
Defend Moscow, crush the Reich and take the fight back to Hitler himself!
About The Red Front

An Alternate Timeline
Experience notable World War Two battles in The Red Front. Battle from Moscow to Berlin
Survival Mode
Face a never ending hoard of Nazi soliders who progressively get stronger and stronger. Reach new scores and survive for as long as possible.
Upgrade Your Tank
Be rewarded with Rubles and buy upgrades from the Workshop. Purchase new shields, weapon upgrades and multiple other bonuses.
Achievements and Points
Unlock 34 achievements and reach new top scores.
Mutation System
Increase the difficulty by mutating the enemy soldiers. Make them run faster, shoot faster and more.
Discover Hidden Technology
Uncover secret Sovet and Nazi projects. From lasers to mutants and the occult, The Red Front takes inspiration from multiple secret projects during World War Two.
Day and Night Battles
Play any mission in night time mode for an extra challenge and collect more points.
The Secret Level
There are no cows, but collect all the hidden items to unlock the secret level and uncover the Reich's biggest secret.
Random Weather Effects
Sun, Rain, Snow and Storms. Battle through different kinds of weather and reap the achievements.
Lead Your Comrades
Your allies will follow you into battle, a dynamic combat system ensures a constantly changing battleground.