PurplePack mod is ready to download in our download section. Again thanks go out to Moddb for hosting our big mods!!
About the PurplePack:
Now that the GameSpy Flatout 2 online severs are turned off and we have had to move to Tunngle or GameRanger to race online using the LAN option in Flatout 2, I thought it be a good time to release a new carpack with some of Heddly cars I would like to race online with the guys I race with on Saturdays nights. And some extra stuff for good measure. Some of the PurplePack content has been release before ( like the GIRD F8 Jupiter trackpack and Heddly's Tripack ) and some the content is brand spanking new.
Here a couple of pics of the guys showing off some the cars to be found in the PurplePack and a pic of the almost extinct FLAT-O-SAURUS: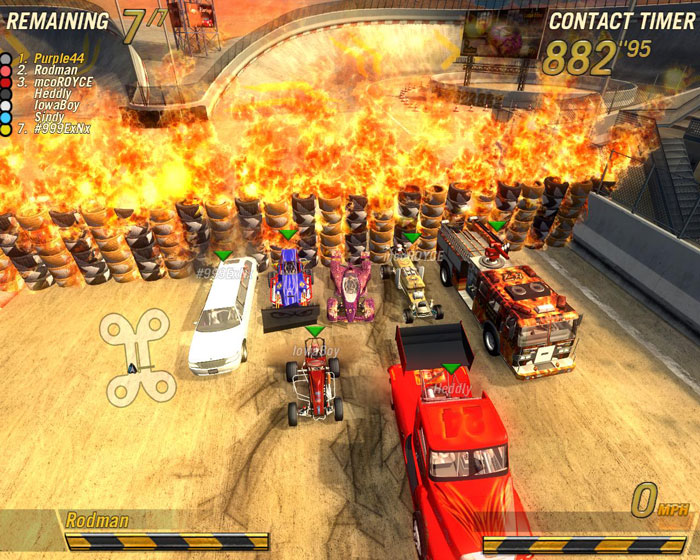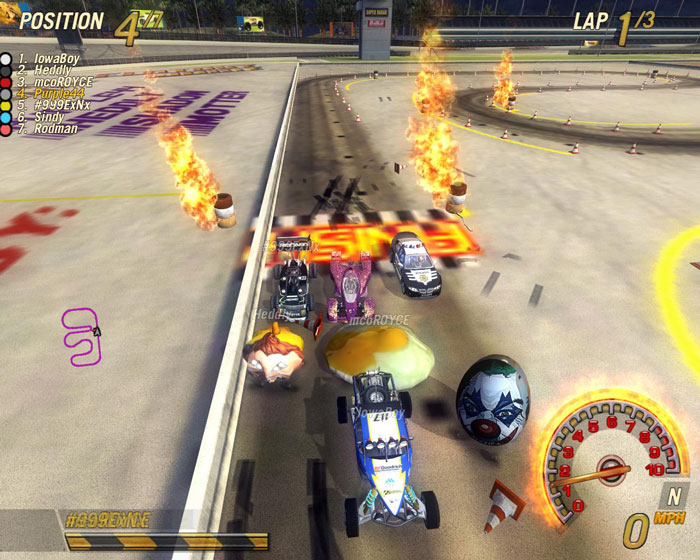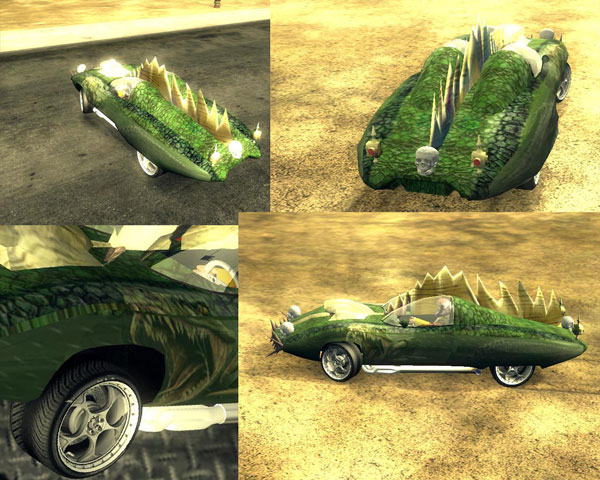 Here links to the 3 beta testing videos:
Purplepack beta for Flatout 2. Part 1
Purplepack beta for Flatout 2. Part 2
Purplepack beta final test. Part3
If have questions or comments about the PurplePack mod or questions about how to use Tunngle or GameRanger with Flatout 2, post them here at Flatout Joint:
PurplePack Mod discussion thread.
Thanks go out to Heddly, mcoRoyce, Rodman, Sindy, Iowaboy and Thatgirl for helping out with the testing of the PurplePack and feedback.