So development has slowed down due to a little something called college, but the game is being worked on every day with good progress.
Today's article focus: UI
We first started on the art to design the game, starting with the in-game UI. We made up a company called NovaSC (Nova Sports Channel, I know, such a clever name) to act as the broadcasting for the game to make it feel like you're both watching a game and playing it at the same time.
Here's the bar:

As you can see from the bar, it is divided into 3 sections, the company Logo on the left, the time box in the middle (where the Time and Quarter shall be displayed), and the team information on the right. The black boxes are just placeholders for the team logos, and underneath them are the timeout counters. In between the two boxes will be the score.
Here's a preview of the UI in action: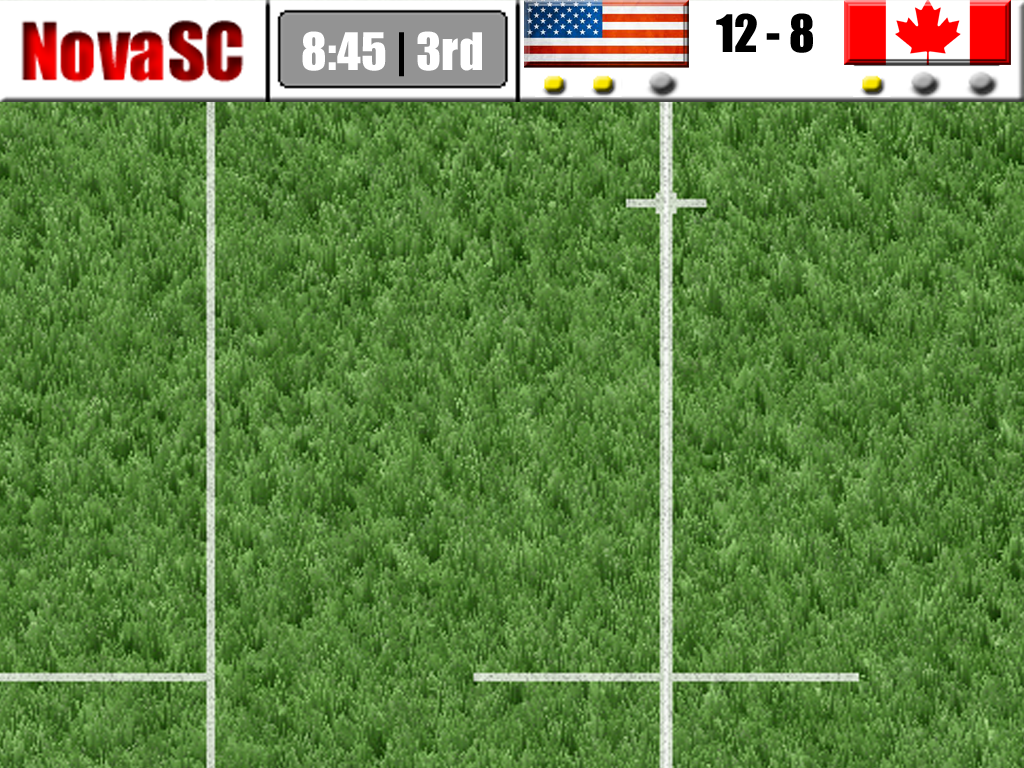 UPDATE!
Check out the images section for the NEW and IMPROVED score bar.