In this location, the heroes continue to search for a mysterious book and follow the route that they accidentally learned from the song of the Bard the Traveler. The once large majestic city, which has its own bastion, was abandoned by the locals for some unknown reason and was very quickly plundered by marauders and actually destroyed by nature.
The main goal of the player in this location is to find the entrance to the crypt, but the direct path to it is flooded, like most of the city. Therefore, the heroes are forced to make their way over the rooftops and through the ruins of houses. We still use parkour elements to overcome obstacles, but our development skills are growing every day, and we have implemented destructible walls and roof elements of buildings.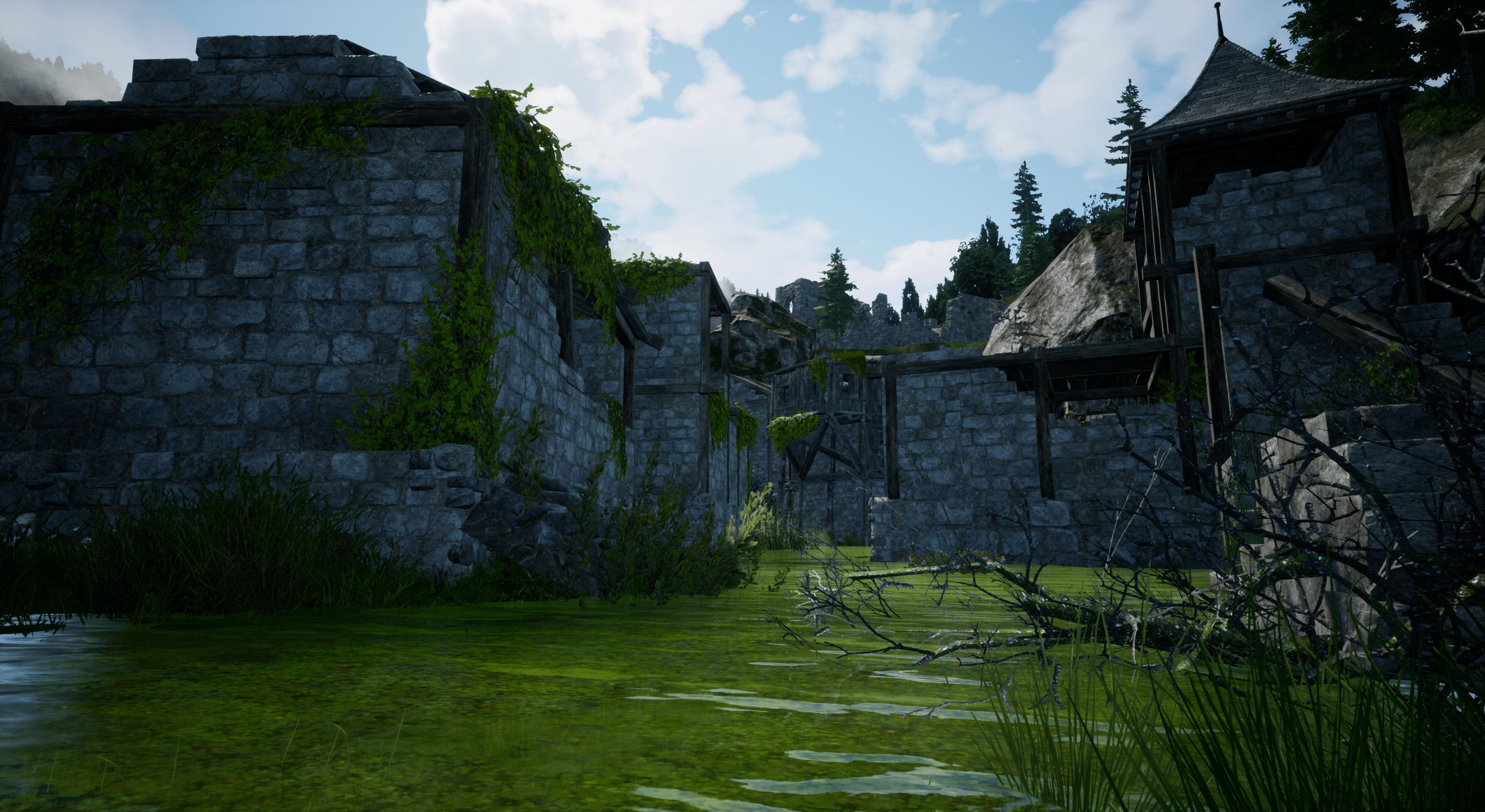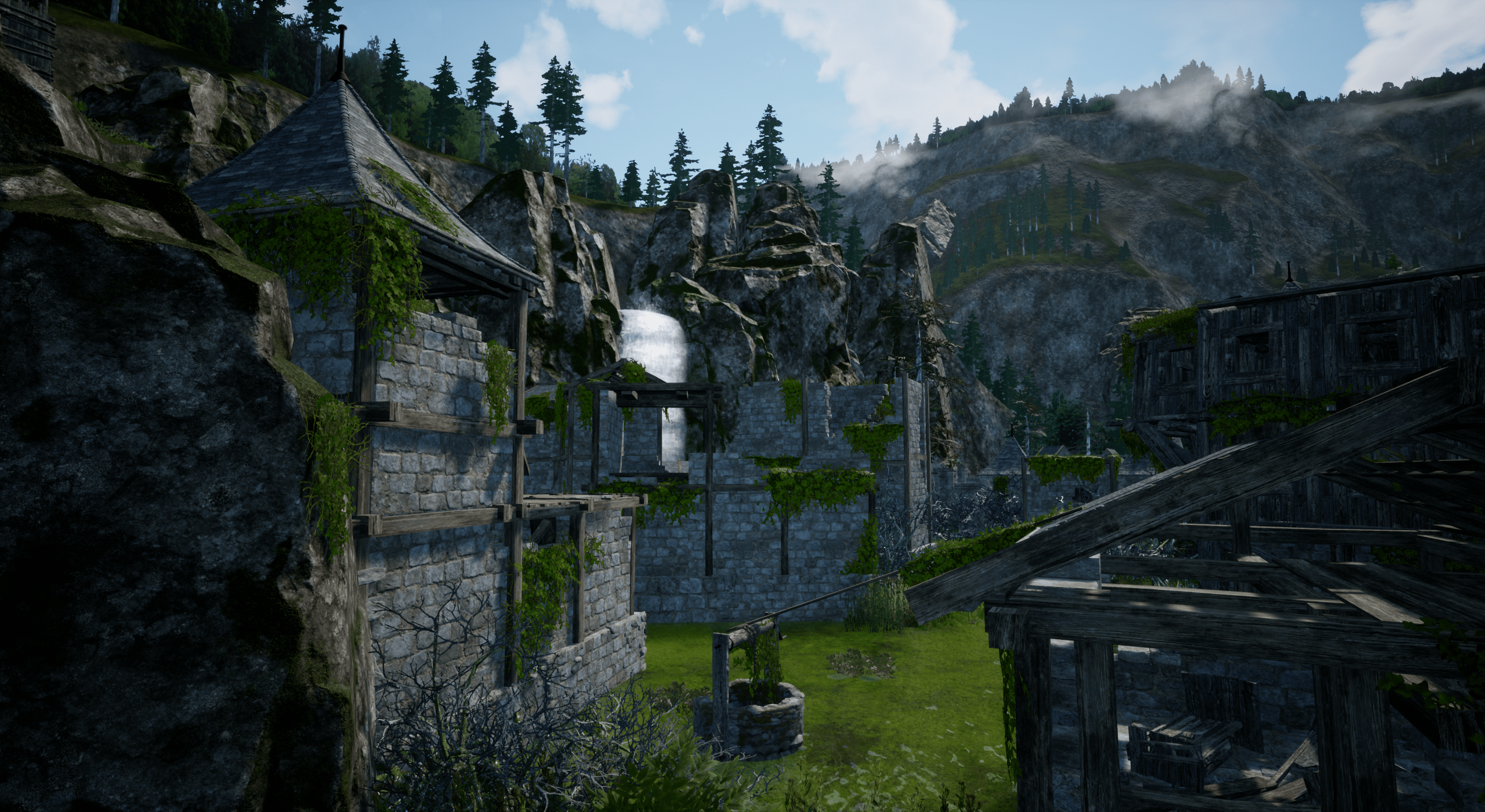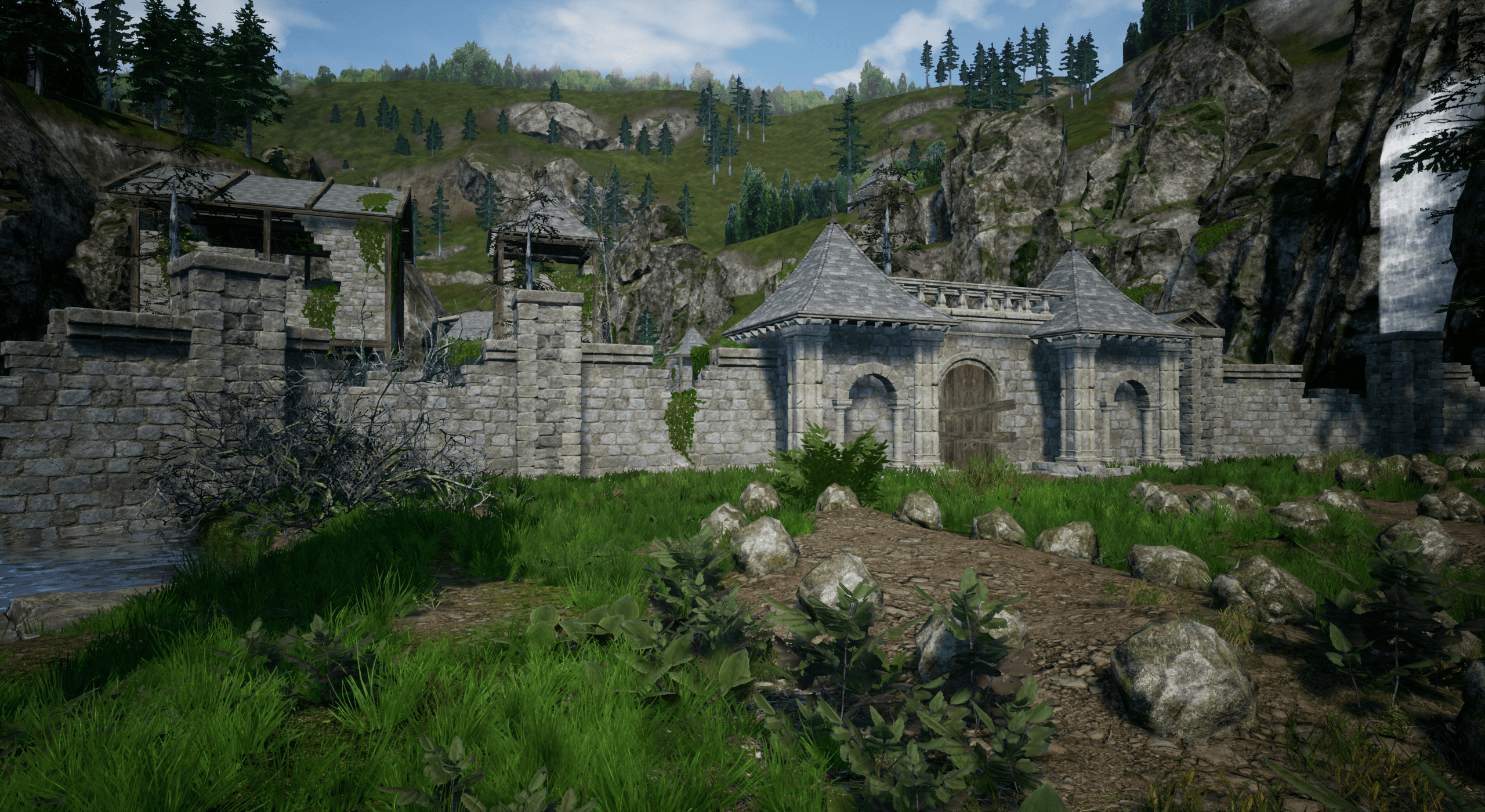 Therefore, gamers should be very careful in movement.
Since this is not the first major location that requires special attention. We took into account the mistakes of the past that were made when creating the locations "library" and "viking village". Thanks to this, we first carefully drew the location schematically, then built it with boxes-draft levels, ran characters, immediately corrected the bugs according to the route scheme, and only then, we started filling the location with landscape details and elements of ruins. We hope that if bugs are encountered during the testing phase, they will be minor.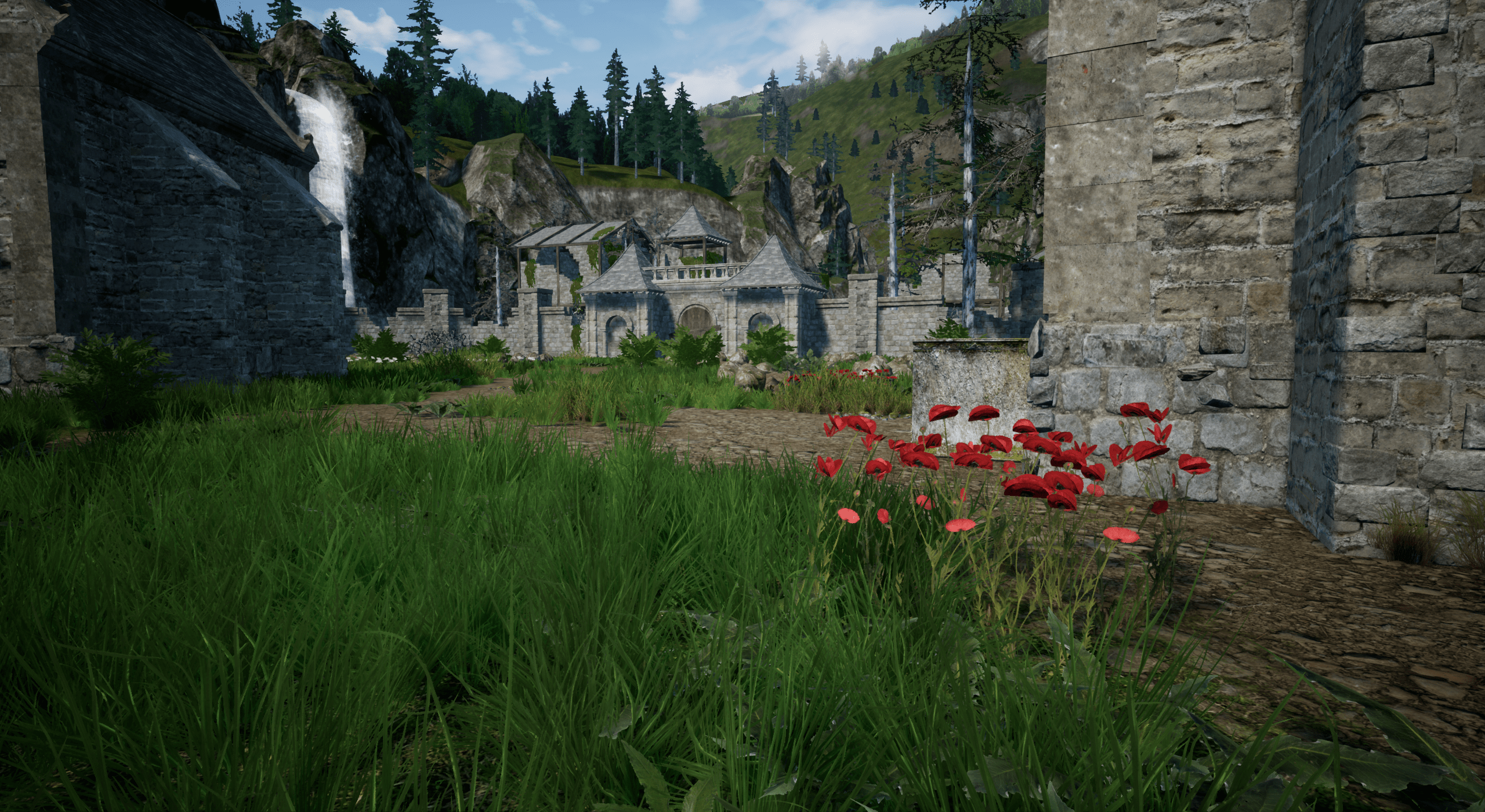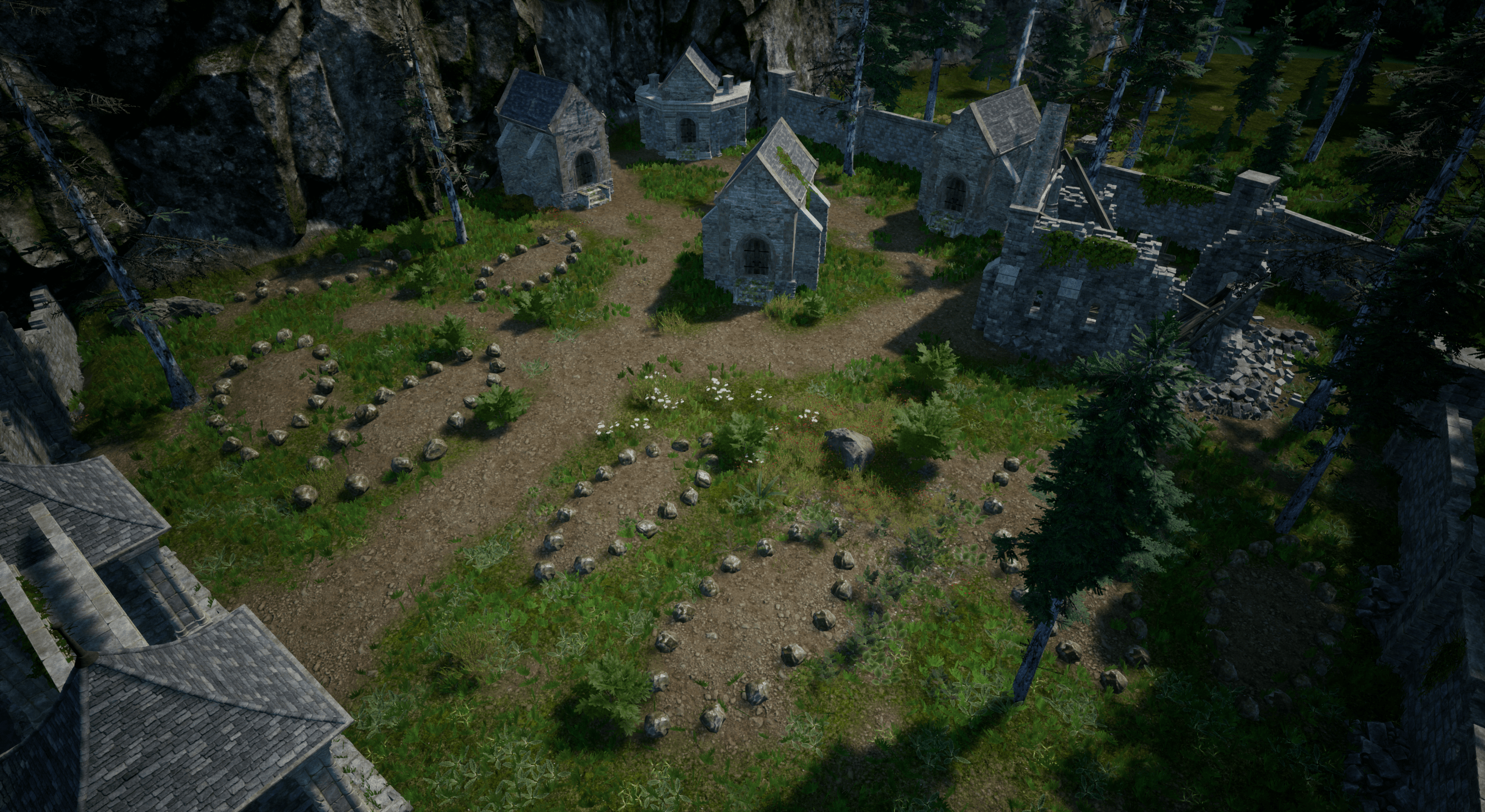 Follow twitter game:
Twitter.com