Characters are very important in our game and thus we spend a lot of time and effort making characters that both look stylish and have depth. Before drawing the character we plan his character, features, visual gimmicks and role in the plot. We get inspired by references from games and films, create a lot of drafts with different variants and than choose ones that suit us best.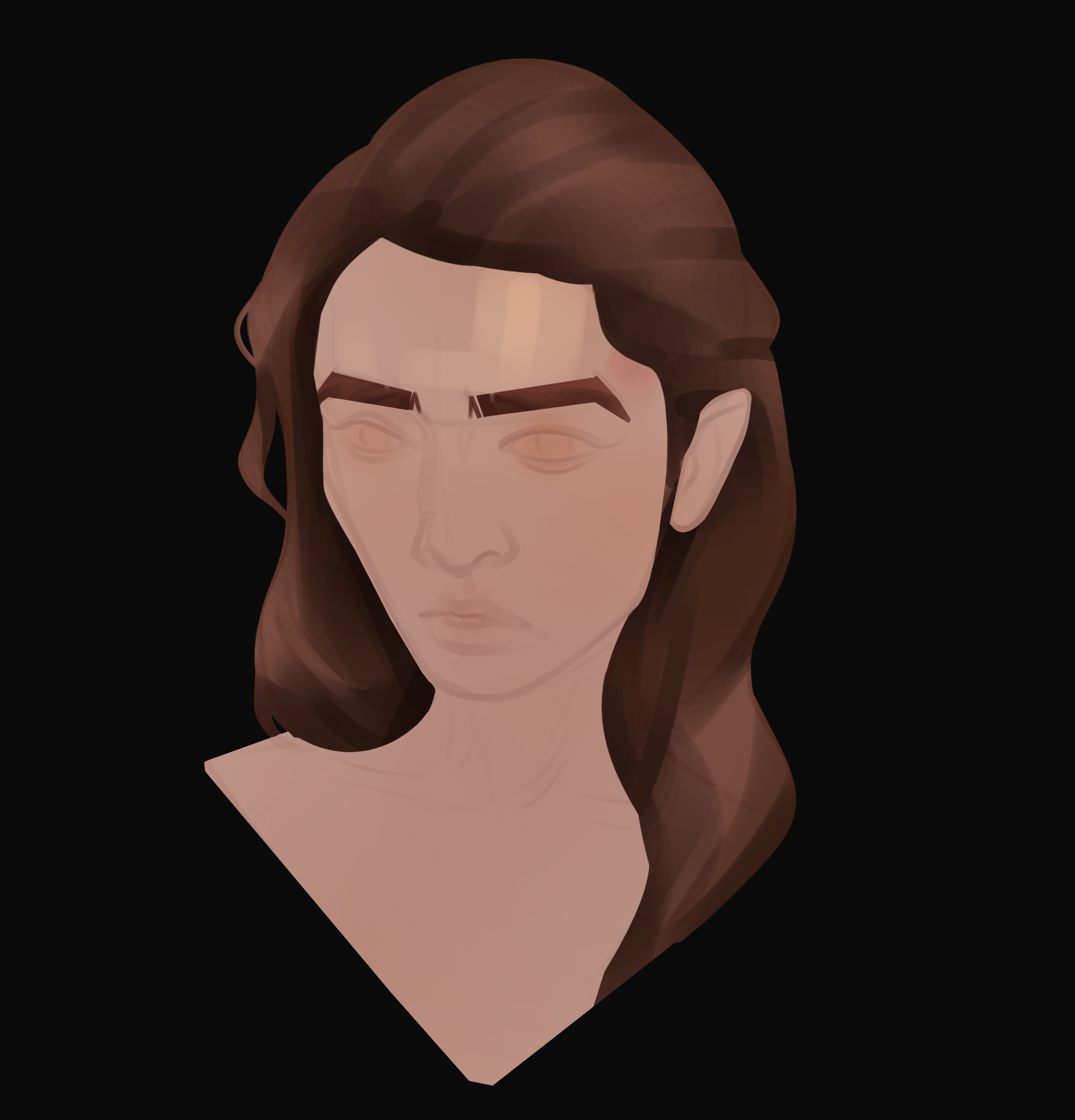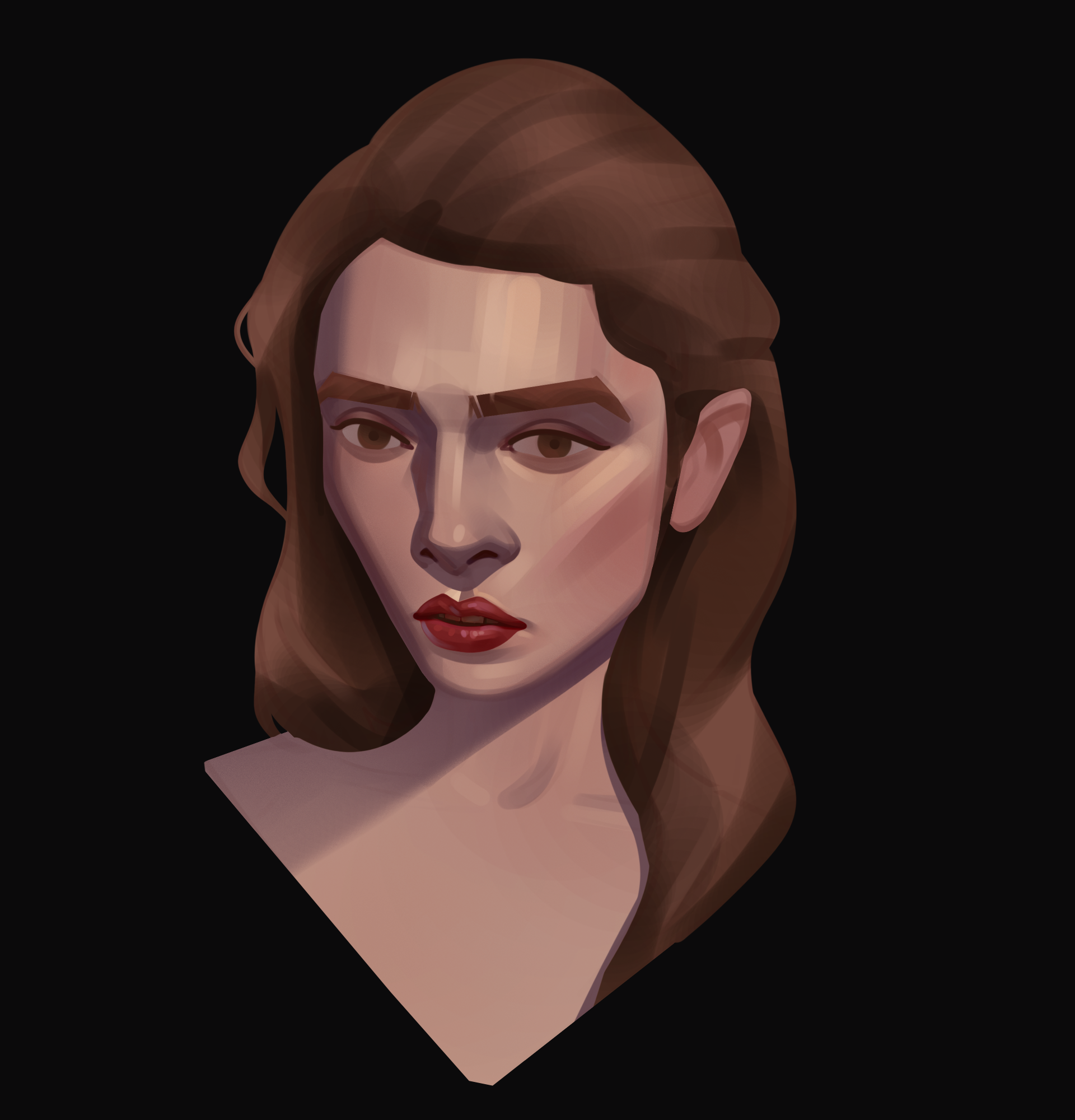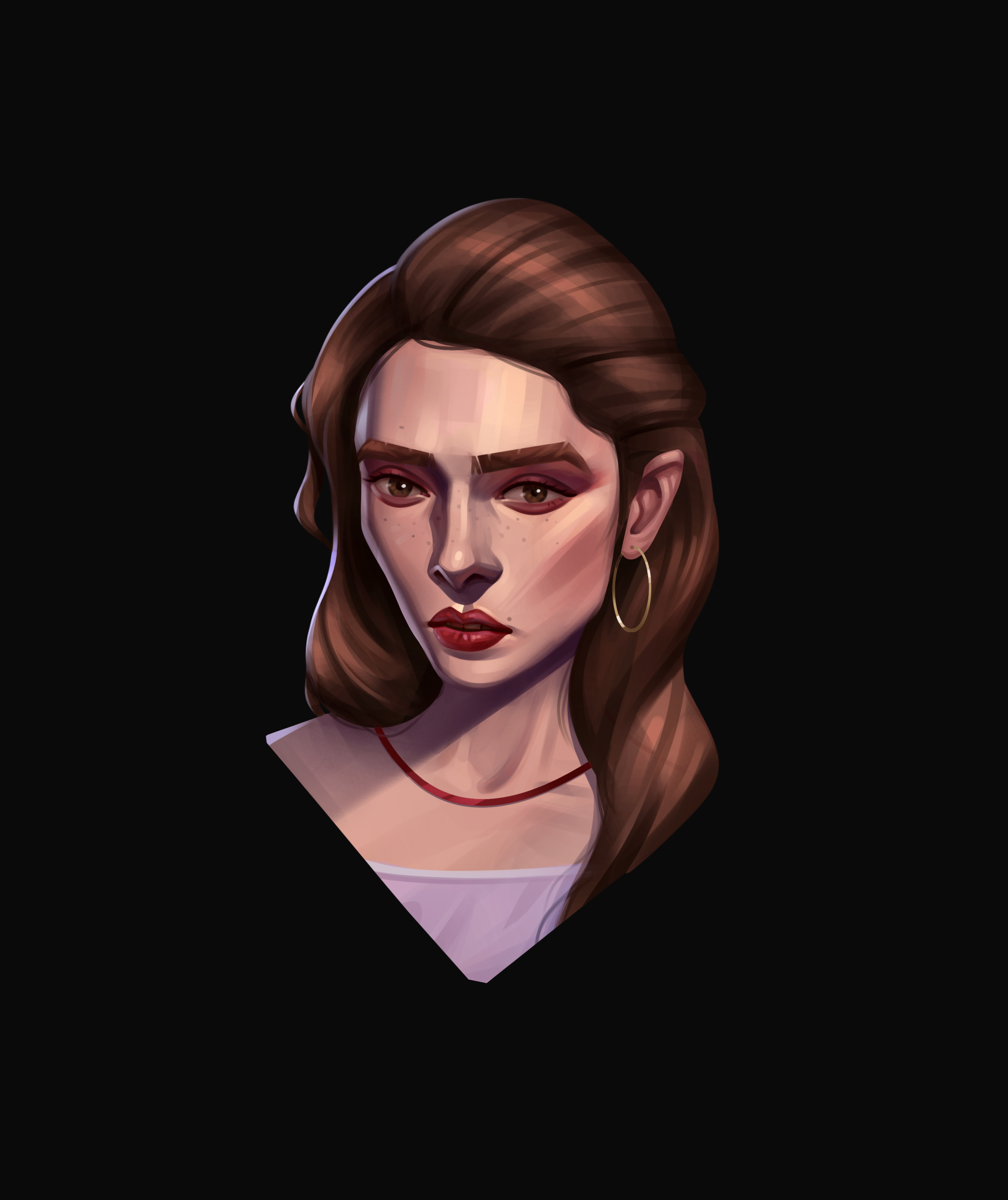 Business chains: We are still working on feedback from DevGamm Moscow 2021. Another thing that was confusing to players was a creation of business chains. Business chains form automatically after the player captures three specific businesses of specific type. Various business chains require different combinations of captured business. While playing you will need to discover and remember different business chains because they can change your costs and/or profits.
At first we showed business chains in a separate window and established their existence by lines.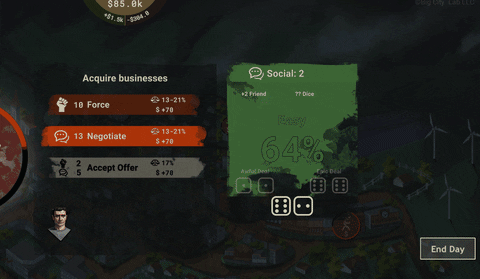 Characters are an important part of our game, which is why we pay a lot of attention to them.
Before creating a character, we think over his character, features, visual traits and role in the plot. We watch references from games and movies, make a lot of sketches with various options-variations of images and in the end we choose what suits us best.
Once we have decided on the character's image, we experiment with small visual details: jewelry, clothing, tattoos, and more. After that, we usually finish work on the character and bring it into the game.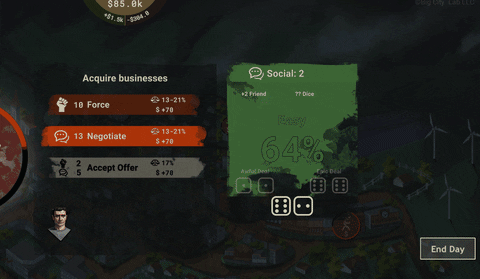 In the new iteration we write about created business chains in the top right corner. Player can always check his business chains by hovering his mouse over the business chains window. In addition business chains are shown by halo in order to make them more noticeable.
Choice Cards: We've also implemented a new card system. Cards are used for player to make choices or receive information. Cards are used in order to spice up core gameloop, tell player about the world and characters or make him face hard moral choice.
Cards have picture, text and a few possible choices (if this isn't an info card) that lead to different results.
Updated attack notification: attack notification was also an important thing for us to address. Before we've just shown fist on the business that was to be attacked but we've noticed that we need more to draw the player's attention to the business that is being attacked.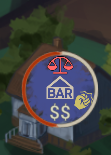 We've added the logo of the attacking faction on the right and added animated signs that appear on businesses under attack. After the player assigns a guard on one of such points - animation and gang logo disappears and an icon of shield will appear.