Hey all! Back in April, we made a post all about the awesome opportunities we've had to be featured by various press outlets (a link to that post here: Blog.wraithgames.com). Since then we've had TONS more press and we'd like to share them with you. So enough build up; lets dive right in!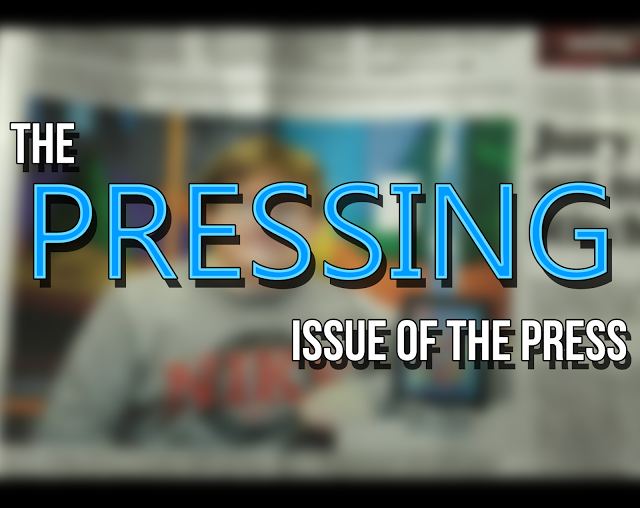 Now, this time around, we're not going to do it in chronological order, but rather based on theme (you'll see what we mean here soon). So, for starters, let's take a look at our big newspaper article from the Journal News last month!
So, for starters, I can't express how cool it was being in the paper. Now, being both a paperless studio and a studio that currently has no plans on physical releases, we often talk like much of the tech field about how "print is dead". Maybe we were a bit too hasty! As soon as this hit, people were calling us up talking about how they "saw us in the paper" and stuff. Very cool! You can read the article online as well (though it's not quite as good as the one that made it to print): Journal-news.com
Next up is from CLE Tech (here: Cletech.net)
If being in the Journal News was the coolest press experience, then being in this article by CLE Tech was the one we're proudest of! After coming back from GDEX (the Ohio Game Development Expo) this year, we never would have thought we'd land on this article as one of their Top Picks of the show! This is absolutely amazing! Apparently they're wanting to do a couple more pieces on us as soon as Collapsus is out... it's all so exciting!
From the coolest, to the proudest, to our favorite(s)... the IndieView Podcast (Spreaker.com) and the Game Over, Game On Podcast (Gameovergameon.podbean.com)!
Man! Both of these podcasts were BOSS! Seriously. For both of them, we just sat down and literally talked for hours. Now, obviously nowhere near all of it made it into the episodes, but it was a great time. This wasn't just an opportunity to come on and talk about the studio and our games, no, we honestly forged some real friendships here. There are plans to do more of these and lemmie tell you, it can't come soon enough!

Then last (but CERTAINLY not least!) we have the four straightforward interviews we did. Those would be with GameDev Cafe (Gamedevcafe.com), Orange Bison (Orangebison.com), Slickster Magazine (Slickstermagazine.com), and Miketendo64 (Miketendo64.com)!

Holy cow! All right around the same time, we ended up doing four (well technically more since Miketendo64 actually did 4 all on their own... so 7?) interviews all about Collapsus, Physix and the Wraith studio all at once! These were all pretty straightforward, but the care that each one of these sites put into making sure they got the whole picture of us was very much appreciated. Again, there are some plans to do followups with these guys too, and I gotta say, it's going to be great when we do!

So, yeah... that was a lot of press all at once! It makes sense when you consider all the events we went to this year and the improvements we made to Collapsus, but wow! Actually, both those topics would make great posts here soon, too! Anyway... before I go I wanted to leave you with 2 brand new Collapsus GIFs (of hopefully many more to come). Enjoy!