THE PIXEL LIVES!! AND WE ARE BACK WITH NEW GAMES?!
You can buy Doris 2 👵🐉 on Steam: BUY NOW
---
Arrogant Pixel Dev Diary #19
People, it has been so long since we last posted. Definitely pre-pandemic where the world went absolutely mad. Thank you for your patience; we have been so quiet but, I'm sure you're all aware, we have had to deal with a bunch of stuff with the company and our personal lives that was affected by CO-VID that we just haven't been posting. Without going into too much detail, things got real weird, a lot of us changed up our living situations, loads of us changed jobs...yeah the amount of disruption that the pandemic caused us was unreal but this hasn't stopped us from making cool things and we have now come out the other side with a bunch of awesome announcements.
What have we been up to?
After we launched The Tale of Doris and the Dragon - Episode 2, we had a little bit of time to reflect on what kind of direction to go in and we dove into the best part of development; coming up with cool ideas for new games. We made a bunch of different prototypes and picked up a project that had been on pause for a little while. It felt really good to be working on a variety of other stuff since we'd been working on Doris games since 2016.
We did take Doris 1&2 on the road again for the first time since 2019 and it was lovely to see everyone playing and enjoying it. We put so much love and hard work into making the games, it was just really cool to hear so many positive comments about it.
Not only that, we had a chance to show off not one, but two of our games in development. We have a physical card game, Traders of the Silk Road (which doesn't have an IndieDB page yet - watch this space) and our newest digital game project, Terratorial.
We made a short summary film about our experience at Rapture Gaming Festival 2021. Check it out:
It was an amazing event, especially since there were so many restrictions and we can't wait to come back next year. Check out one of two, Arrogant Pixel stands at Rapture Gaming Festival: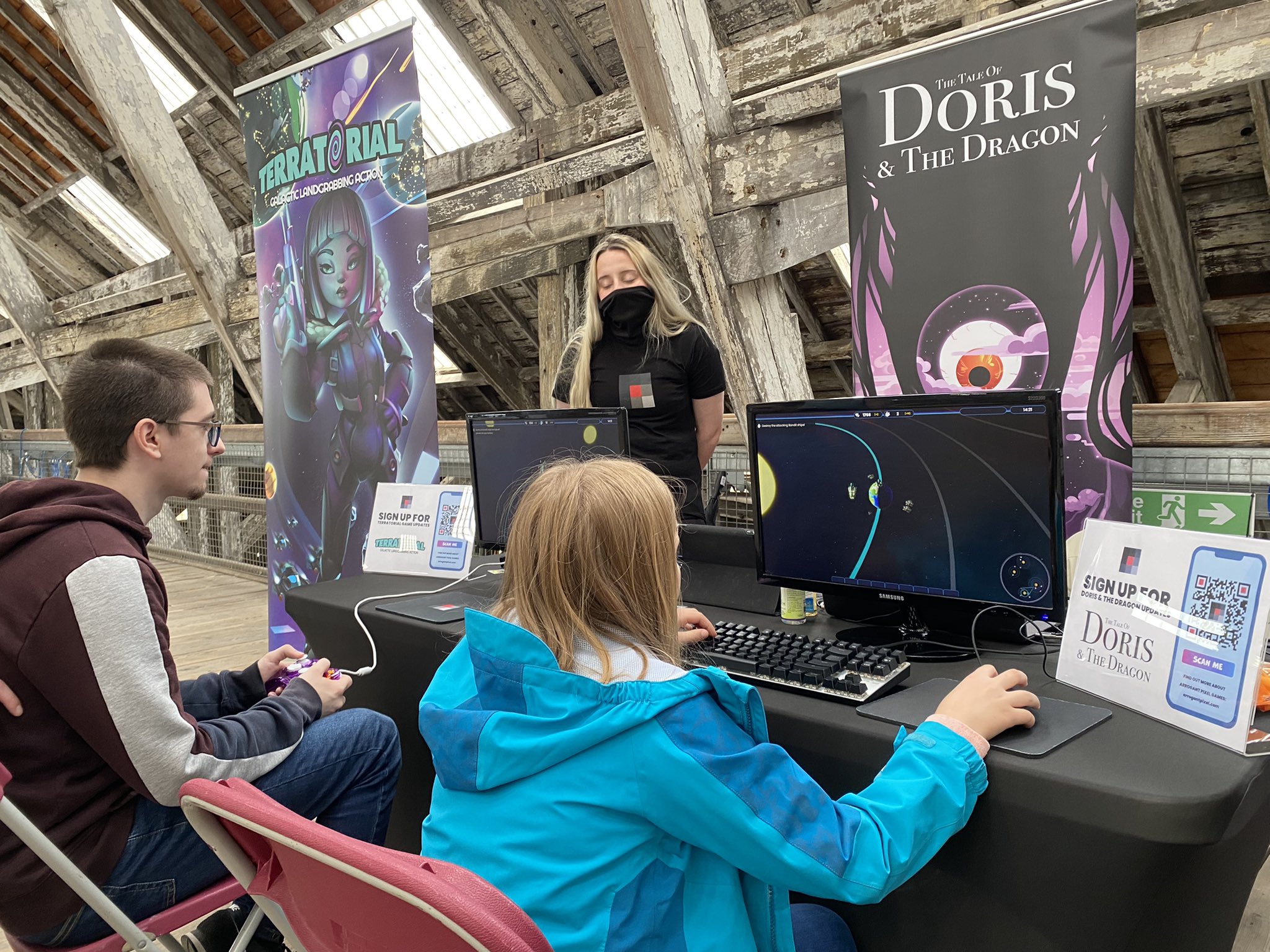 The Historic Dockyard in Chatham was a really interesting area to hold a gaming event as Dovetail Games (the main sponsors of the event) offices were right around the corner and the venue was absolutely huge. It was basically an aircraft hangar and we were displaying games next to a real-life submarine and nuclear warheads - it was pretty wild. With everyone being so careful with wearing masks, social distancing and cleaning down their booths, it felt really safe. And we really appreciated the choice in venue as well since it was indoor / outdoor which allowed for adequate airflow.
Highlights of the event included the official Robot Wars booth, the amazing historical backdrop, and meeting up with people we'd only ever met online! Jay bumped into the other admin on the Women in Games Discord that she runs and had an emotional moment.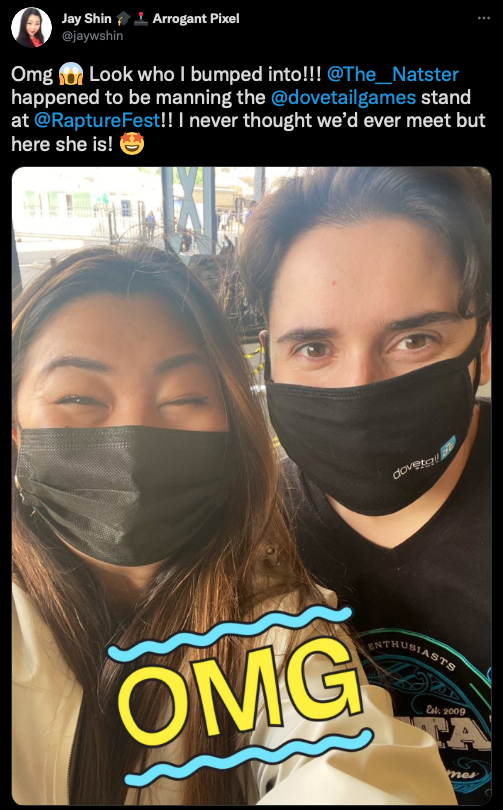 The best part about attending events in real-life compared to just digital ones is that you actually get to connect with people. Not to bash online friendships at all, but it's just so different when humans are in the same room together. Just the fact that we saw real players enjoying both Traders and Terratorial...the feeling is a bit hard to describe.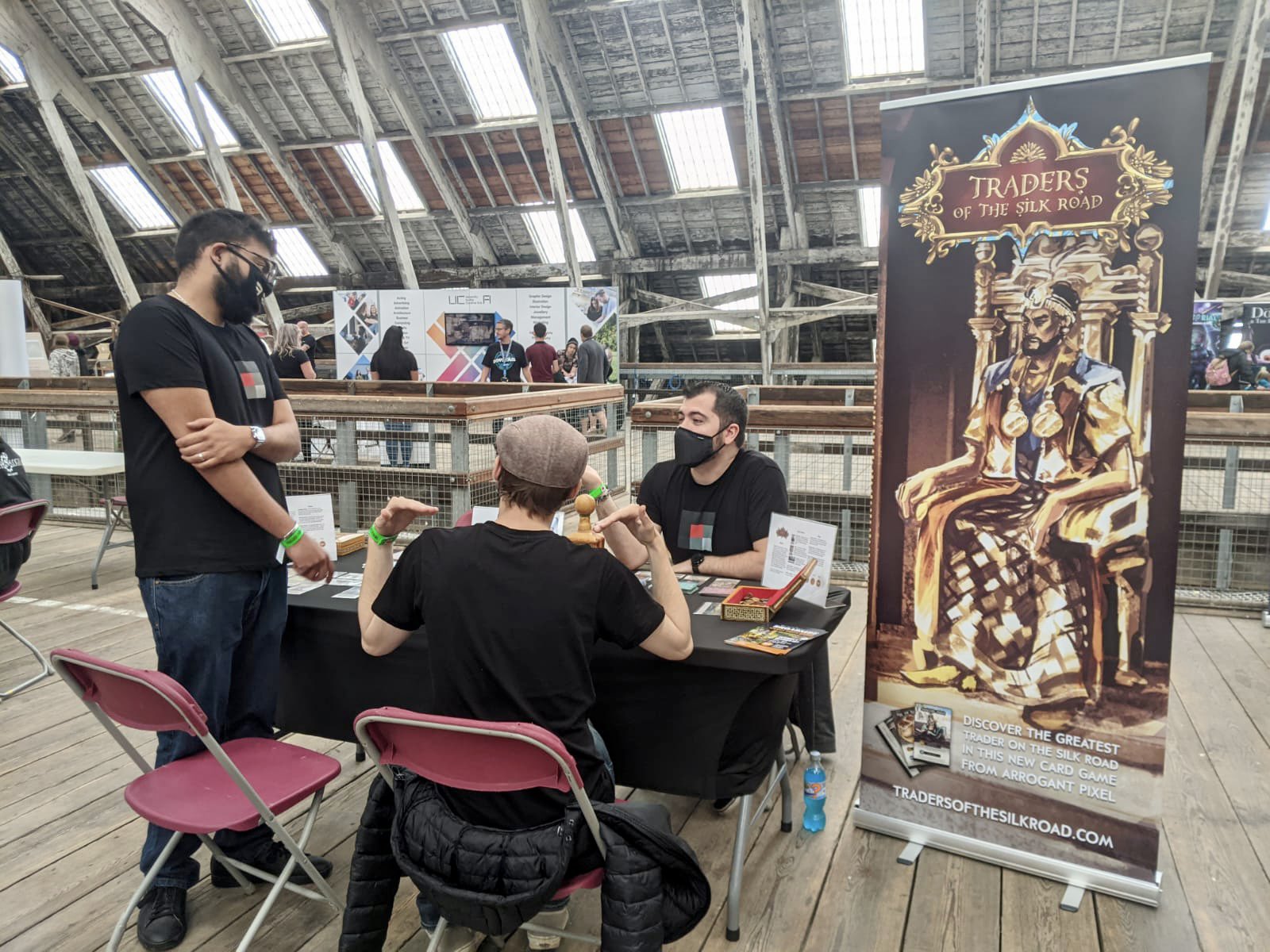 But Rapture Gaming festival is not the only event that we have attended with these games! Since the pandemic started, we joined UKIE as full members and it's been opening doors for us everywhere to participate in panels and events such as Pocket Gamer Connects, Barclays Demo Day, UK Game of the Show...etc. We'll go into more detail in the official Terratorial announcement post - but it's just been absolutely insane.
We are Bigger & Better than ever
Since the last time we posted, we've also gained another team member that we have not introduced to you yet! Her name is Kerry (formerly of Oak Moon Games) and we met her at the Rapture Gaming Festival event, Cardiff in 2018. Also, can you spot the Doris poster in the background?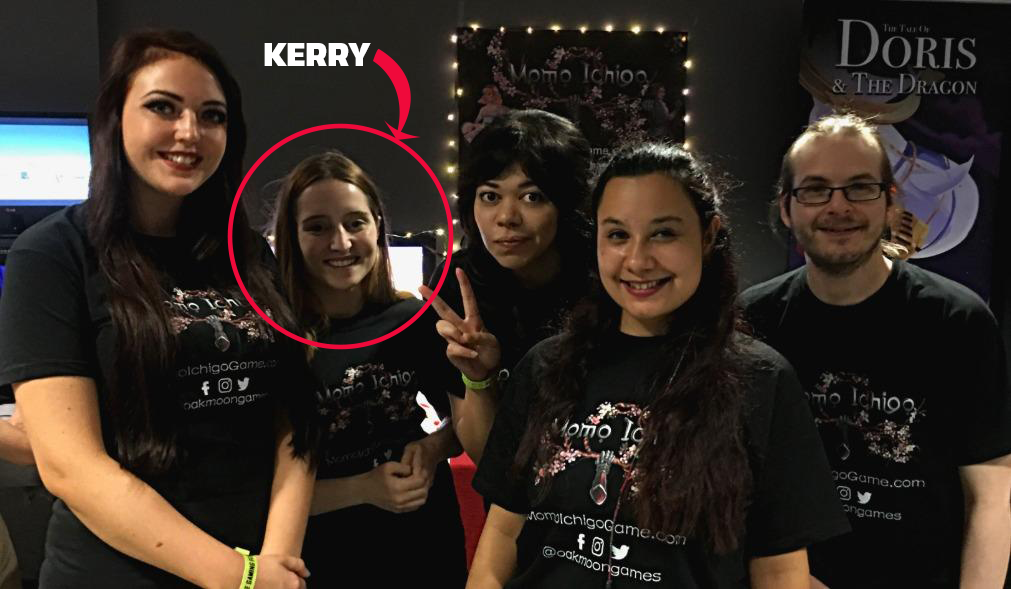 Photo was featured in this Ledbury Reporter Article
She is an incredibly talented 3D artist and Technical art person that joined us in 2020 and you can check out her artwork here on her Artstation.
The team used to meet up at least once a week, in person, to work together but since the pandemic, we transitioned pretty seamlessly to working online. To us, it had a lot of benefits. Instead of using laptops, we were able to invest in our rigs and permanent set-ups. Kerry lived so far away anyway, she had no choice but to work remotely.
We are just so incredibly thankful to the team and to everyone involved in making Arrogant Pixel games. We have the dream team!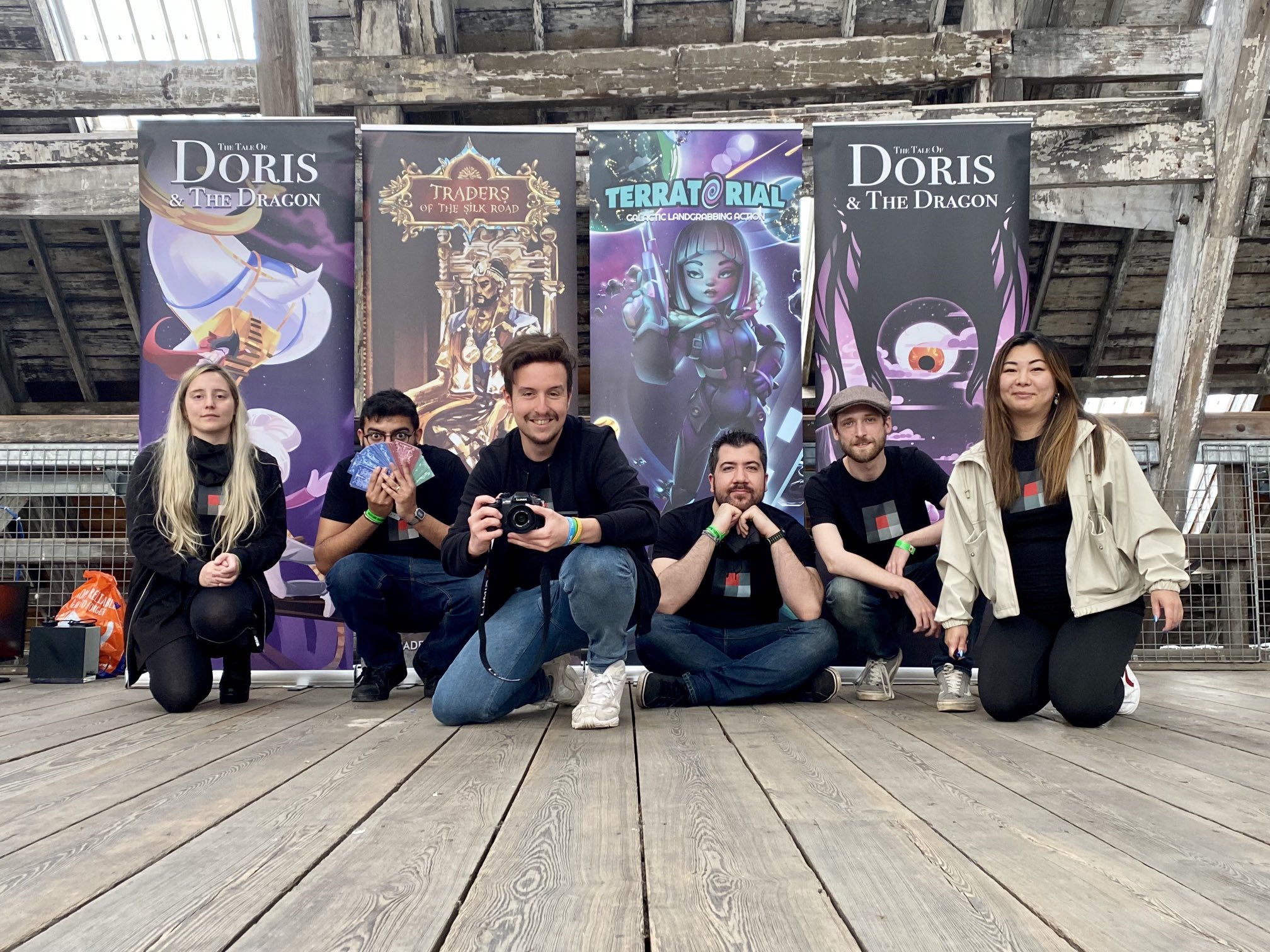 Unfortunately, Saf and Ali couldn't join us at the event and consequently, are not in the photo but we missed them both terribly 😢
Thank you to everyone that has supported us so far
Thank you all for reading this update and for supporting our efforts to launch any of our games. After a long development on Doris 2, it was such a breath of fresh air to work on some new stuff and get excited about future IPs.
Again, make sure you Wishlist Doris 2 so you get all the updates!

See you soon and we'll be back with another update going into the nitty gritty of our upcoming projects

Love the AP team x
---
For further information:
If you have any questions or would like to book an interview, please contact jay@arrogantpixel.com
About Arrogant Pixel:
Formed in 2012 by Ben Simpson, Arrogant Pixel is a small team of eight game developers based in South West London. Our ultimate goal is to make high-quality games with memorable characters and a strong narrative. We will never release games that we don't enjoy playing ourselves. Growing up in the early 90s, we were playing some of the greatest 'point and click' adventure games of all time. Our latest game series "The Tale of Doris and the Dragon" is our homage to the genre. As an independent company, we have self-funded this project. Currently, we are working on some new and exciting IPs that we can't wait to release onto the world!