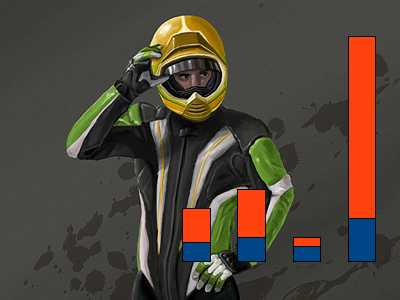 Mad Skills Motocross has been out there for two months and it is selling well enough for us to continue supporting and developing it.
We believe that games like this has a long life-time and therefore it makes business sense to keep updating it for several years. Besides, it's what we want to do. It's fun.
As you may not know, we put up a poll a few days ago, and harassed everyone we could into voting. We sent out emails to our newsletter recipients, posted on our Facebook fan page, in our own forums, and here on modDB.
This is what it looked like: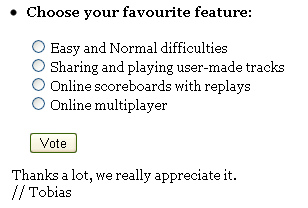 We just picked a couple of features that we had been thinking about and that some customers had mentioned they wanted.
We kept track of who had purchased the game and who had not, and were going to give greater weight to the results from those who purchased.
Turns out that was not necessary, since they voted pretty much the same.
So how did we do? Did anyone bother to vote on this insignificant little drop in a sea of games? Well, yes. Not as many as we were hoping for but 78 total votes. Not much. There you have it: Your vote makes a difference.
The results? In strong favor of Online Multiplayer: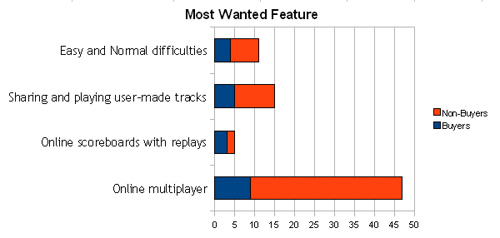 So, time for me to dig down and start working on those ip-numbers, packets, NATs, latencies, TCP, UDP and what have you. I'm pretty good at this stuff and I think I'll enjoy most of it. The boring part will, as always, be the GUI code.