Work on the last section of Los Santos coming to an end. Section, named «LAHills», over which I almost finish all works, dedicated to the Vinewood Hills; their prototype are the Hollywood Hills.
A large pack of screenshots focuses only at this section.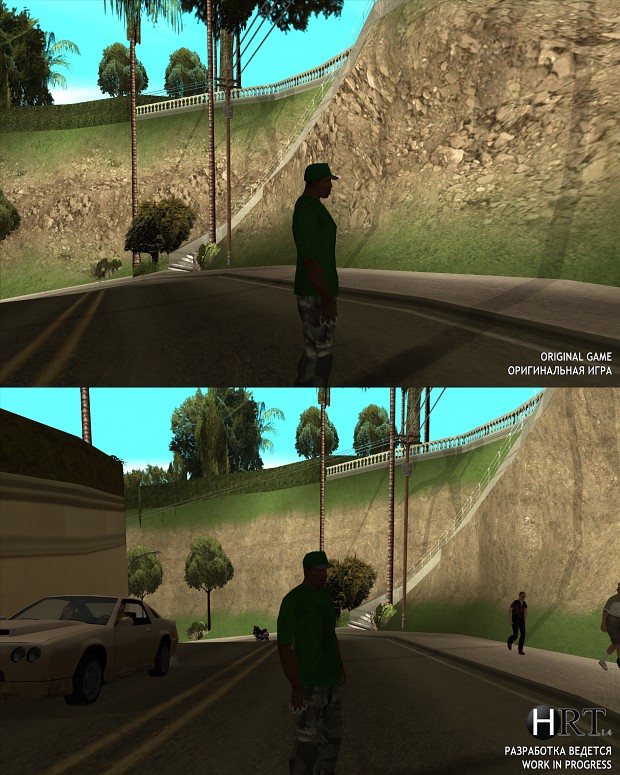 At the same time, a new small video dedicated for the tennis court from previous section of the city («LAw2»)
HRT 1.4 — is a project of full replacement textures in GTA: San Andreas; purpose of the mod — to raise the level of graphics with using really high definition textures, enhanced models and other things.