Anyone else as excited as we are (we doubt it). We're happy to say that we now have a firm release date on Steam:
May 31, 2018!!!!
We even made a fun teaser trailer
That's only in a couple of weeks! If you're interested in the game and want to be notified the second it goes live, make sure to wishlist it! We'll be offering a 15% discount for the first week, so make sure not to miss it.
It's been a long road, but we're super grateful for everyone that's stuck with us, played our game, given us encouragement or just checked out our demo. We hope you all can take the time to get the game and give us some reviews too so we can improve :)
We've also got a wicked trailer. Check it out below:
More Info:
The Painter's Apprentice is a 2D platformer that combines classic platforming fun with an artistic twist. As the Apprentice Painter, you utilize a paintbrush as a powerful melee and range weapon to defeat enemy paint blobs. But the paintbrush isn't just a weapon; it's also an excellent tool for uncovering secrets and solving puzzles.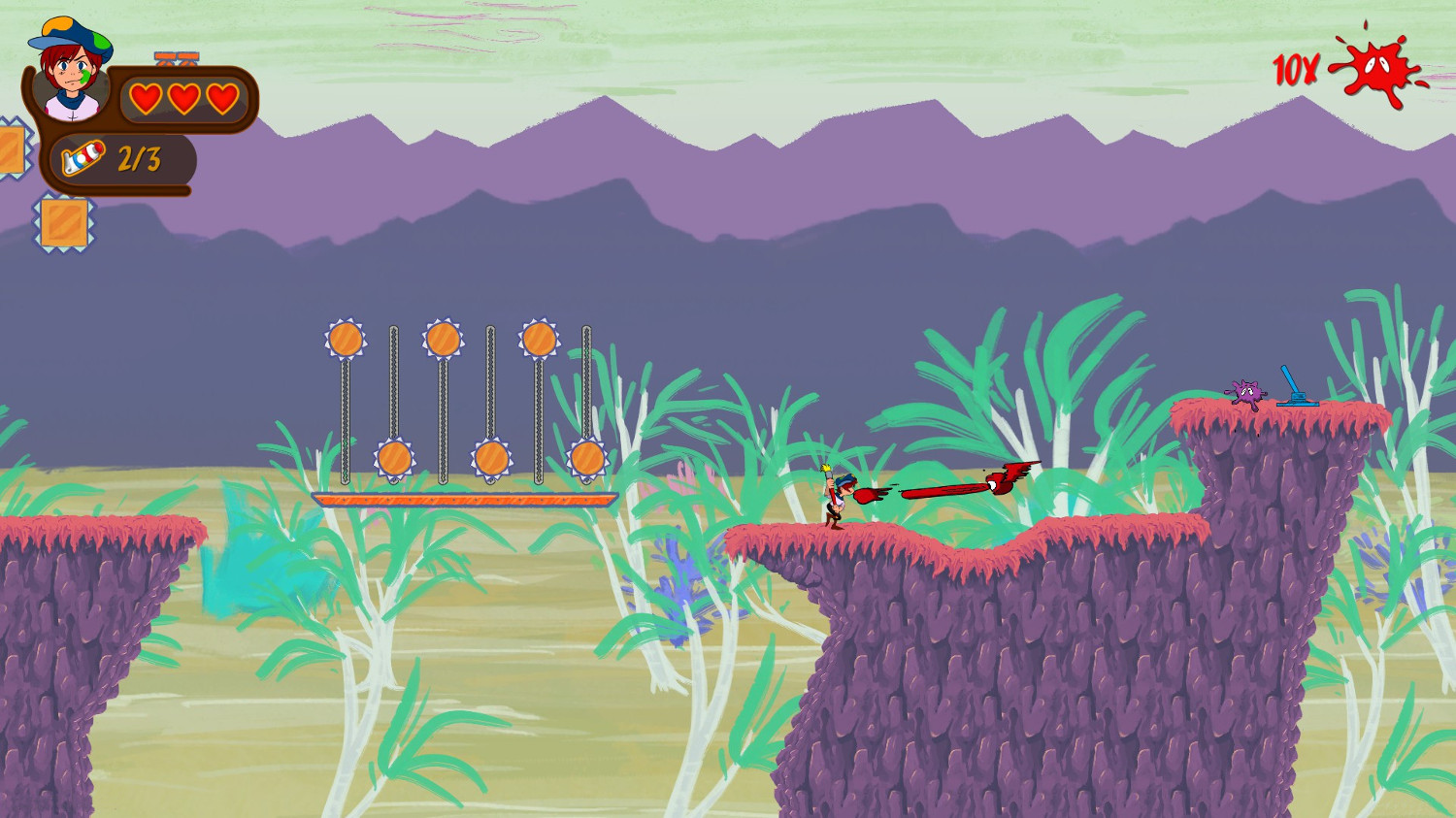 As you continue your journey through paintings, you will uncover the secrets of the Master Painter through letters he has left for you and collect famous paintings to unlock encyclopedia entries.
Features:
Seven different worlds each based on a different art movement (impressionism, fauvism, etc)
Collect paintings to unlock encyclopedia entries on famous artists and their paintings
Color in the world to find collectibles and shortcuts
Earn upgrades and new skills
Earn stars by completing challenges for each level.