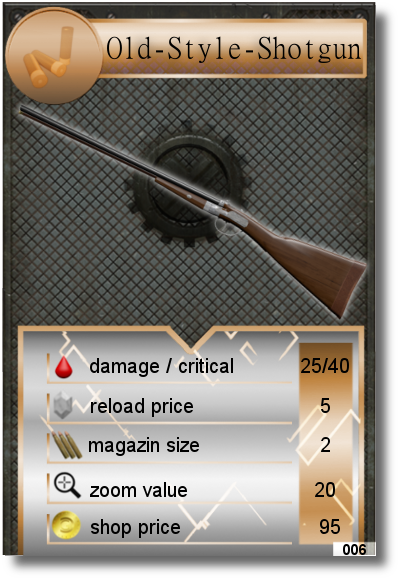 Fitting the Wild West theme of our newest map "Old Railroad" we are releasing a shotgun.
It has low ammo capacity, but hits like a truck.
Check our game section for more details :)
There is a wide selection of weapons. The choice is up to you, whether pistol or shotgun, Sniper or Rocket launcher each weapon is something special.
We hope you will like the new Weapon old Style shotgun.