The Official Red Cocaine Tournament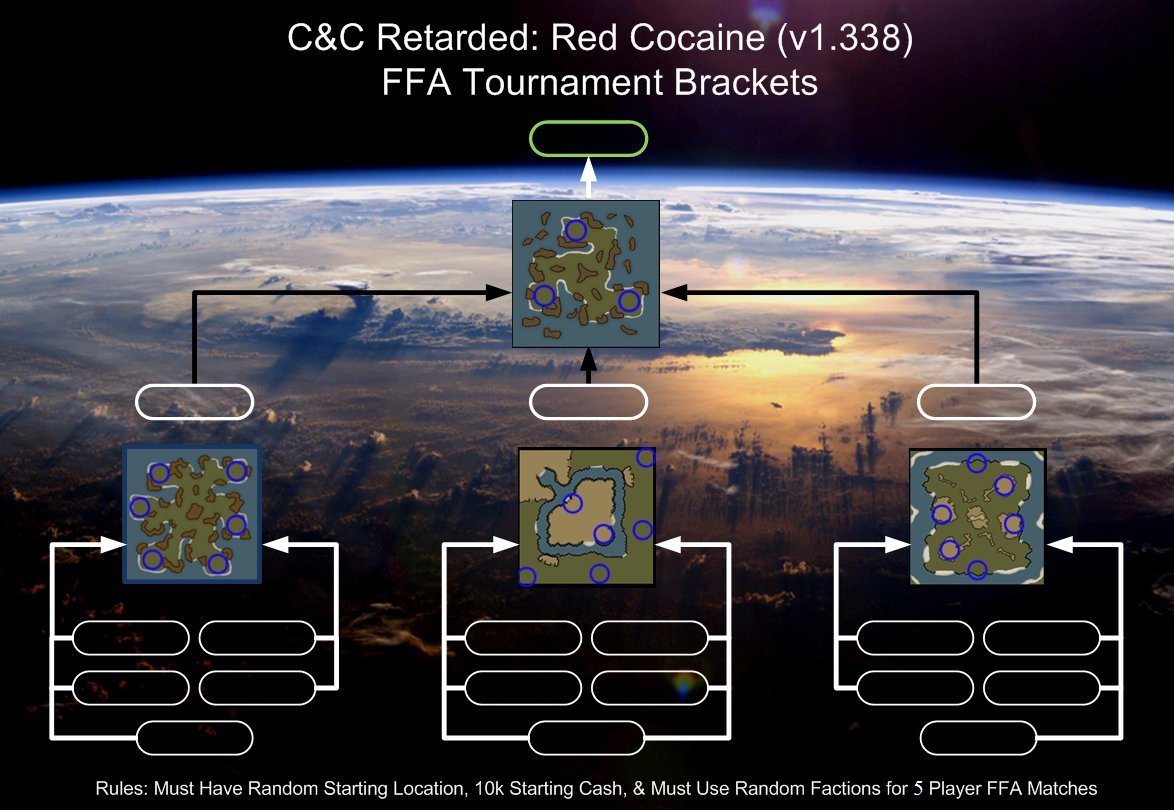 Date: Sunday, August 9th 2009
Time: 3pm EST (7pm GMT)
Live Stream Locations: CNC-Live.com and the Official ModDB Site for Red Cocaine
15 Players
4 Matches
SINGLE ELIMINATION FREE FOR ALL ACTION
Sign Ups Start NOW!
If you're interested in being apart of this tournament send an email to TheGunrun@gmail.com
In the email please include which name you will be entering under.
Note: Players are selected by lottery. If you aren't selected to be apart of the 15 you will automatically be placed into the taxi list.
Players in the taxi list will be randomly chosen to participate in the tournament in the event of no-shows.