The next map release would have the northern part of the UBA mainland territory, called the Red Savannah. I am aiming to make this region different to the Wasteland on the central island. While it does use a lot of assets from the Wasteland, there are also new ones. Trees and plants grow in this region because of the favourable climate, unlike the central island which has harsh sand storms which would not support any sort of plant life except for cacti. New enemies such as cannibals, dune mice and beetles are also on the mainland region.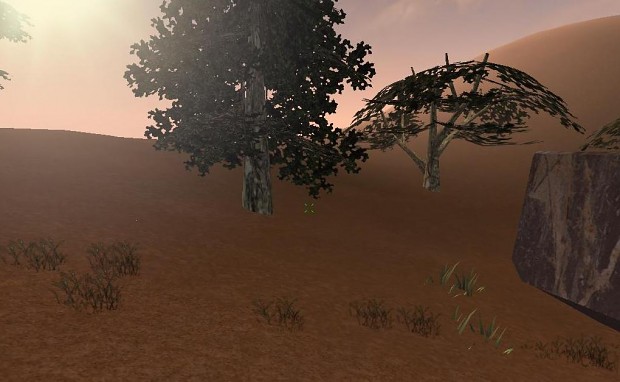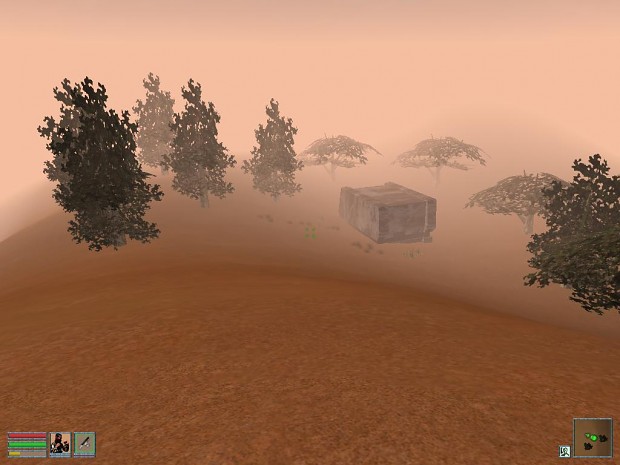 I am also changing the frequency of the mod releases. Instead of having one large update every 2-3 years, I will release smaller releases more frequently. This is so you could play the new maps sooner, instead of having to wait a year, and also so every cell of the mainland would be detailed and unique.
I also have a Bethsoft thread on the mod's progress, which will have frequent updates as I go along with the mod development. Here is the link Forums.bethsoft.com
That is it with the progress so far but I promise to keep you informed once I make more of the Red Savannah.