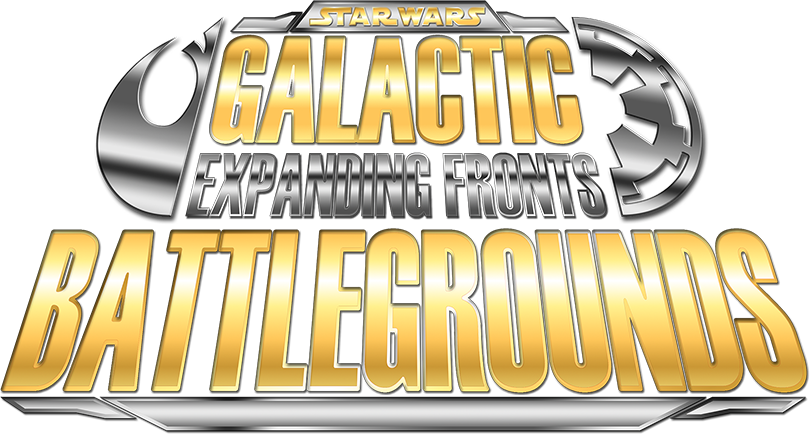 ALMOST THERE
Less than two weeks remain before Expanding Fronts is once again unleashed upon the galaxy. In addition to all of the new units and features, we have undertaken the task of designing new Random Map scripts, providing players with a host of new worlds to build and fight on. This article will be going over them in detail.
ALDERAAN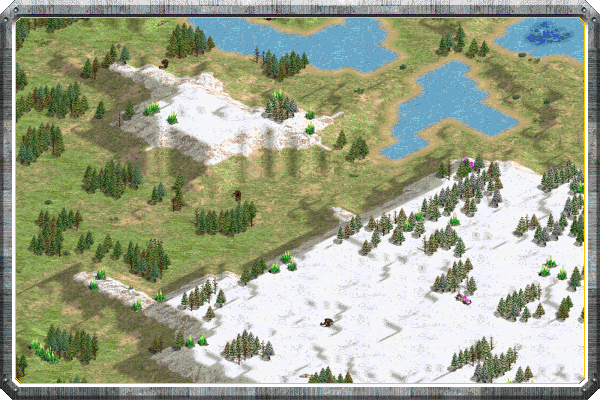 Vast, hilly grasslands covered with lush forests, and dotted by snowy peaks. Alderaan has plentiful Carbon available from its many forests, and plenty of docile animals to hunt and herd. Alderaan's mountainous areas are far more abundant with Nova and Ore deposits than the fields. Securing these icy hilltops quickly is necessary to ensure victory.
BRYNDAR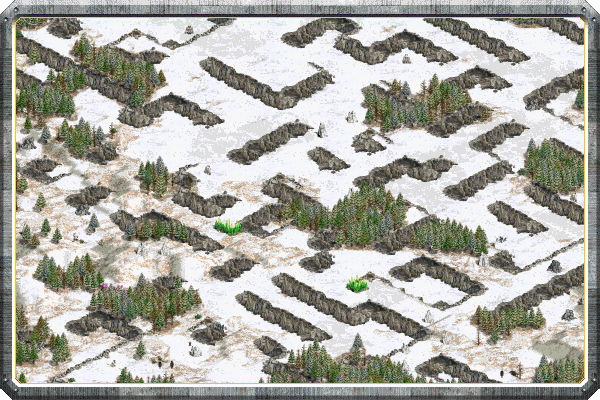 An Icy world covered in difficult, mountainous terrain and massive forests. The areas that aren't large frozen clearings, are instead maze-like expanses of winding cliffs and wild elevation. Expansive construction on this map will be a difficult task. Navigating Bryndar's malevolent terrain is no simple matter either. Winding paths and natural chokepoints can result in catastrophic skirmishes in the mountains. Aerial transport will be necessary to get anywhere quickly. This labyrinth of rock also holds the majority of the map's Nova and Ore deposits. Good luck.
DANTOOINE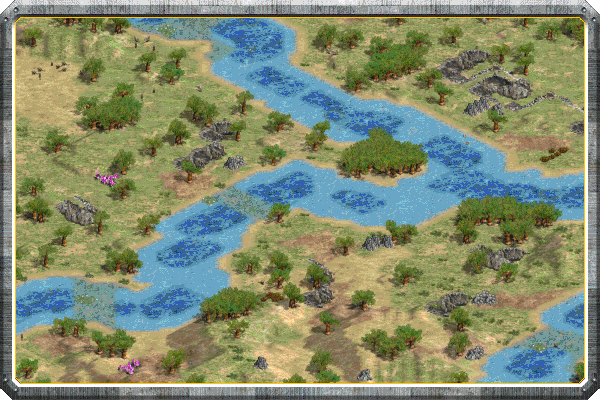 An agricultural world of rolling hills and lush plains. Dantooine's terrain is mostly comprised of grasslands split by rivers and winding cliffs. The native Blba trees provide a larger amount of Carbon than usual, and Dantooine's abundance of wildlife, particularly nerfs, makes Food a non-issue as well. This abundance of material sets the stage for massive battles.
FELUCIA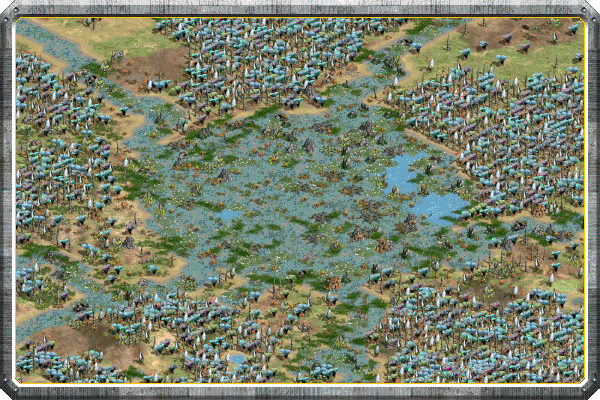 A dense swamp populated by unique plantlife, and dangerous creatures. Felucia is a dense world with a claustrophibic layout. Jungles are expansive and all-encompassing, and large clearings are few and far between. Numerous small ponds dot the landscape, and winding trails of shallow rivers intersecting the jungle serve as the only clear paths between players. Carbon is in no short supply given the suffocating amount of vegetation. There are plentiful fruit bushes to forage from, but little room for expansive farming without clearing significant areas of the jungle. Animals are plentiful, but many are dangerous, and there's a larger than usual amount of predators - particularly Acklays. Nova and Ore deposits are average, dispersed throughout the jungle.
HALM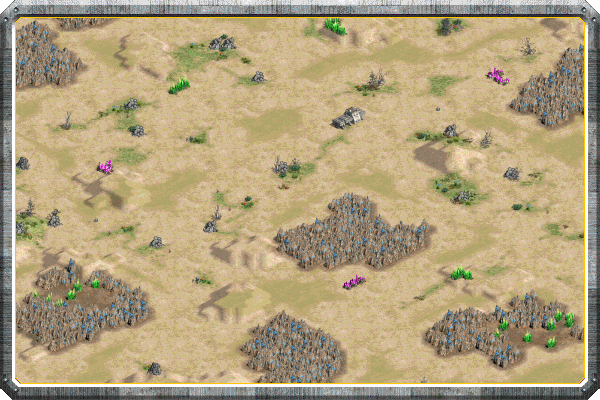 A semi-arid desert world, Halm contains rich mineral deposits, though very few natural Food sources. Nova and Ore are in unusually high supply, available from numerous rocky patches of terrain. Carbon is also available in decent quantities. Food however, is another story. There are no natural animals or fruit bushes on Halm. Players start with a decent supply of stockpile objects, but are eventually forced to rely on farming and the scattered Food Storehouses located around the map. These Storehouses generate a steady supply of Food for whoever controls them. Capturing and holding onto them should be an immediate priority.
JAKKU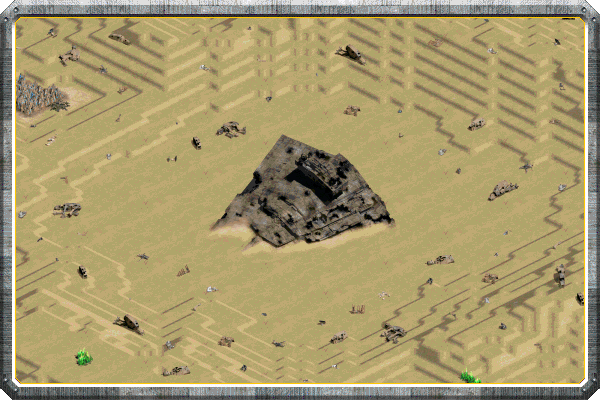 A battle-scarred desert world, peppered with wreckage from an intense battle between the Rebels and Empire. Jakku is a vast desert, split between hilly dunes and flat, empty expanses of sand. Visually unremarkable, save for the significant amount of wreckage littered across the wasteland. The resource capacity of Jakku is miserable. Everything is in short supply, and the map WILL run out. Act quickly to secure what few deposits you can, and avoid any wasteful spending, lest your civilization be added to Jakku's scrap piles.
JEDHA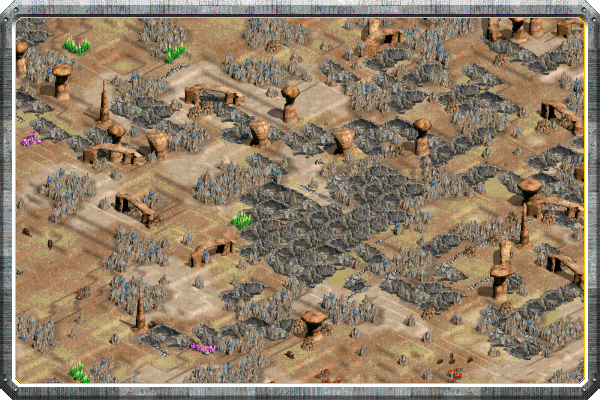 A rocky desert moon frosted by a permanent winter. Jedha is made up of numerous rocky mesas within a vast sprawl of cliffs and rough terrain. There is an exceptional amount of Carbon and no short supply of other minerals, but Food is relatively scarce. An unusually high number of Jedi Holocrons dot the landscape, providing immense amounts of Nova to anybody aggressive enough to secure them.
SALEUCAMI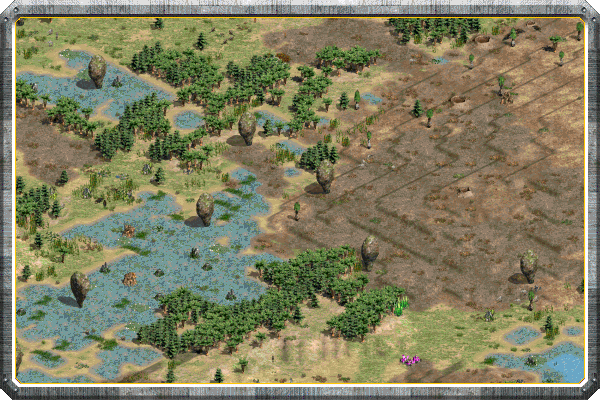 A dim, arid world with scattered oasis filled with strange vegetation. Saleucami's terrain is split between rocky, mineral-covered plateaus, and wide valleys filled with lush vegetation. Tropical trees form moderately-sized forests, while numerous round lakes and thin rivers dot the landscape on lower elevation levels. Plentiful Carbon is available from the tropical forests, and many animals graze the grasslands. Nova and Ore deposits are in decent supply, but are mostly relegated to the elevated central plateau.
SCARIF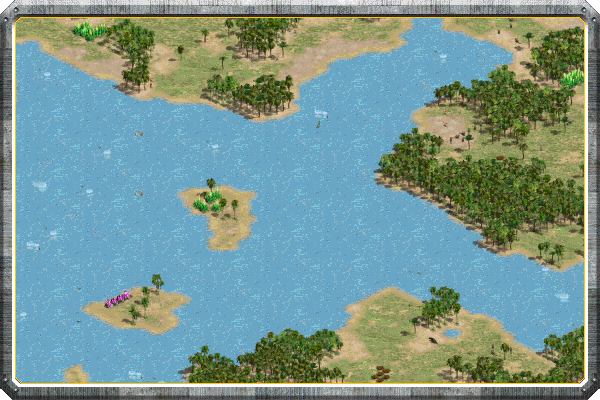 A secluded tropical planet chosen by the Empire to house the construction site of the first Death Star. Scarif's primary landmass is a ring-shaped atoll bordering a large lagoon, and surrounded on the outside by open sea. There are a few breaks in the landmass that connect the inner and outer water sources. Carbon is in decent supply from the many tropical trees, and plenty of fish are available to gather for Food. Outside of the main landmass, both in the ocean and central lagoon, are numerous small islands filled with resources. These islands are too small to support any extensive development beyond resource collection, but must be secured if you wish to stay in the fight. Fielding a significant naval force is a must.
TAKODANA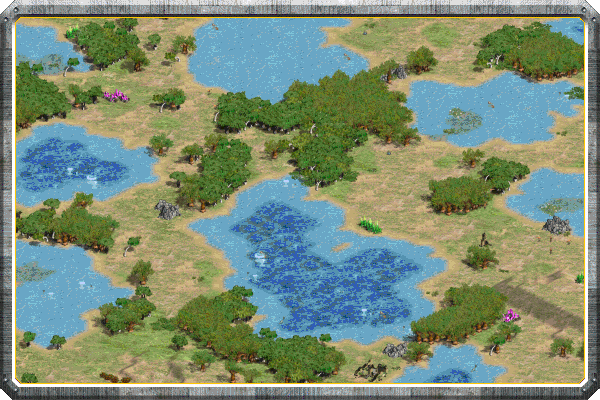 A lush world covered in forests and lakes, on the border of the Inner and Outer Rim. Takodana is a haven for fugitives, smugglers, and explorers. Most of the landscape is forested, hilly grassland. A massive number of lakes and ponds break up the landmass, providing a number of chokepoints and routes through the woods. The amount of water makes shore fishing viable, but building a significant navy for anything other than local defense will be unreliable due to the small size of most of the water sources.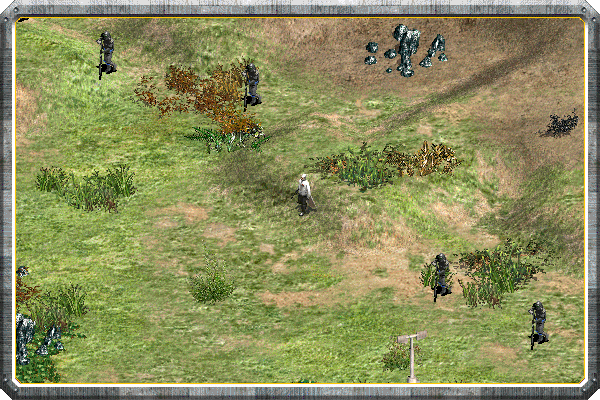 Once again, we thank everybody that has followed us over the years. Your continued support is very much appreciated. We look forward to bringing you this update, and hopefully many more to come. But we still need additional hands, particularly in the 3D art/animation department. Despite all of the progress we've made with the editor, we are still severely short-staffed in one major role: 3D animation. Without more skilled people that can model and animate characters, we are unable to add the plethora of new infantry, animals, monsters, heroes, and even entire civilizations we have planned for Expanding Fronts. We need your help to make all of this possible. If you, or anybody you know has the skills, and is interested in helping the project, please let us know by contacting the project head Gen_Rhys_Dallows. Alternatively, you can post a message in our project thread at SWGB.HeavenGames.com