Hey everyone!
I must say that it keeps surprising me that the game is actually being viewed as much as it is right now, which is great! It's nothing compared to more popular titles on this site, but I'm content with the people who are viewing and playing the game right now, and it really gives a boost to me to keep on developping Colour Stacker.
I've worked on a new menu screen this week. It looks somewhat like this: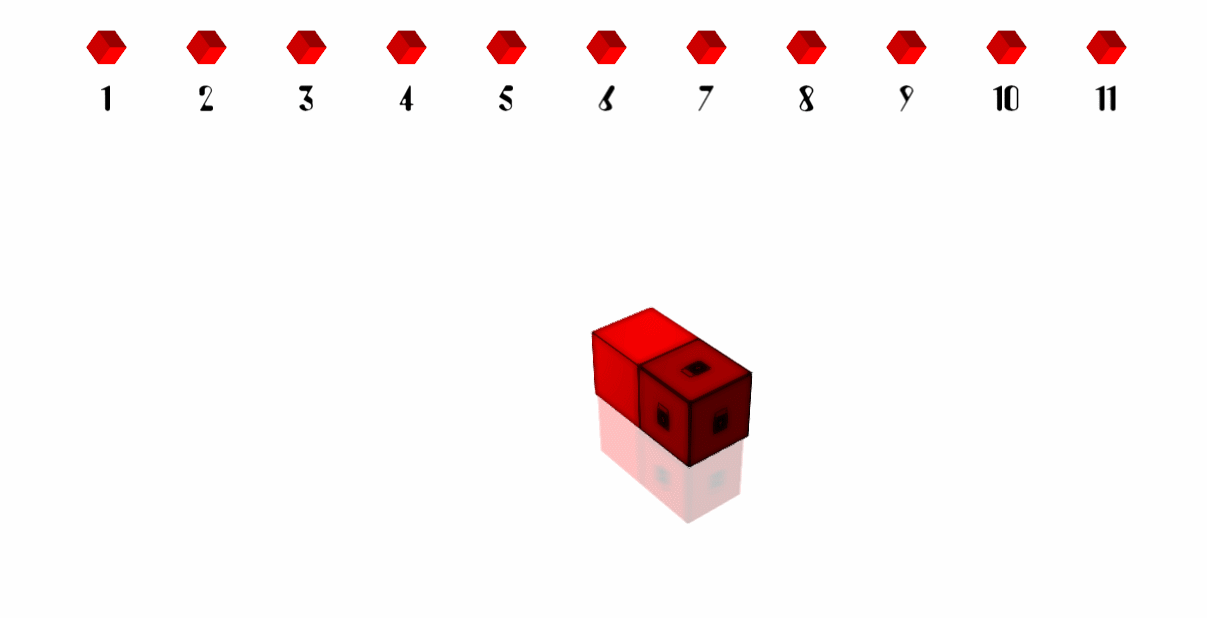 The menu simply consists of a bunch of coloured blocks with number below them. You can select one to view a preview of the level. The *.gif file gives an indication on what's it all about.
It's currently not shown, but whenever you complete a level the block of that corresponding level turns green. I'm going to tweak all these colours a little more though, as you're going to need to unlock levels by completing previous ones, and I'm currently planning on having unlocked levels yellow, and locked levels red.
In the previous "blog", I talked a little about the procedually generating puzzles algorithm, or as I refer to it in my code: PGPA. PGPA is something really, really complex. The rules are set and pretty straight-forward, but the options for puzzles are endless. Having the computer generated sets of puzzles whilst making sure that they're still completable, is quite the task.
I've ran some tests with some basic mechanics, and that all works fine, but there's nothing that's really challenging about it. PGPA is quite capable of generating a lock / counter with it's appropriate blocks right next to it, but it really can't think any further than that. It's really hard to do something like: "If I merge this block, then this one will fall down, which allows me to put it in this lock, which makes the lock over there dissapear, which allows me to...".
I'm going to think a little harder about PGPA next week, and we'll see how it turns out in the end. It's quite the thing to set up and requires all of my programming skills, so we'll see where this'll end: In, or outside of the bin.
I'll go ahead and work on 10 more puzzles with the new features mentioned last week, and then I'll head on to do another nice release with all these new tweaks, updates and fixes.
Have a nice day, everyone!