NOTE: Due to an unknown error, the previous post was rendered incomplete. We deleted the previous entry and post it again.
Hi gang! How're you folks doing? Here at Coffee Powered Machine we're as swamped as always! We're busy, busy, busy! But that's never stopped the DevBlog train from rollin' on and it's not going to stop it now! Choo choo!
As you might've heard (since we can't stop bragging about it!) we got to go to PAX Prime this year! Well… Sebas got to go, anyways. I couldn't get my stupid visa paperwork done in time so I had to stay here…
*GRUMBLE-GRUMBLE*
Self-Potrait of the Artist
From everything Sebas tells me, PAX was great, and showcasing the game to the crowds was a really amazing experience and opportunity. Personally, I'm really grateful Okhlos had a showing there and that so many new people got to see the game!
…But at the same time, not getting to go to PAX and having to stay here in Buenos Aires to keep working while Sebas partied and got to see Seattle…
Well, let's just say I had a lot of anger and frustration to churn and channel into a productive outlet.
So, good news! With all that productive energy I've written up a four-part spotlight on Okhlos' Heroes!
Rejoice!
Heroes
Heroes, as you may already know if you've been keeping up with the DevBlog, are Okhlos' special units. Each one of them is unique and once you recruit them they'll change the mob in their own particular way. Originally we designed these changes to be subtle, so as not to break the game's balance nor distract too much from the carefully constructed flow of the game's base mechanics…
But then we remembered this game was supposed to be FUN!
So we threw all that caution to the wind and decided once again that if we were going to make a game about a chaotic mob then it was going to have to be chaotic! We turned those damn Heroes up to 11 and made sure they were just as destructive and chaotic as the rest of the game!
So we've been designing a lot of Heroes! How many Heroes? Well, here's a fancy graphic we made for the sole purpose of letting you know!

I bet you wish YOU had a fancy graphic now, don't you?
52! That's right! And we've come up with so many weird and wild and beautiful things. Some ramp up your stats wildly, others introduce entirely new mechanics to the game, others change enemy behavior, and some just explode! But there's a lot more than that! That's the thing – there's so many of them and they're all so different from one another that it's hard to generalize.
That's why we're spotlighting them here!
We want to show off our favorite Heroes so that you can get a good feel for them. This is the first part of our four-part spotlight, showcasing individual Heroes and all the beautiful, terrible things that they do to make Okhlos unique and a Whole Riot of Fun™!
Paris
Paris, Prince of Troy! You remember that whole squabble about the Trojan War and that giant wooden horse?
Kind of his fault a little bit.
When we first put him in the game his ability was fairly passive. All it did was influence the range of aggression of some enemies. Well, we scrapped that and turned things up a little!
Paris' new ability gives every Hero in the mob a chance to land a one-hit-kill! Depending on how the dice roll, their attacks might straight out kill an enemy just like THAT!
However, it comes with a cost! Paris is one of a few Heroes who will actually REDUCE the amount of people you can have in your mob. It's an important trade-off that we've been experimenting with and it's resulted in a lot of very interesting strategies and tactical play. A small mob with a few powerful Heroes can really pack a punch!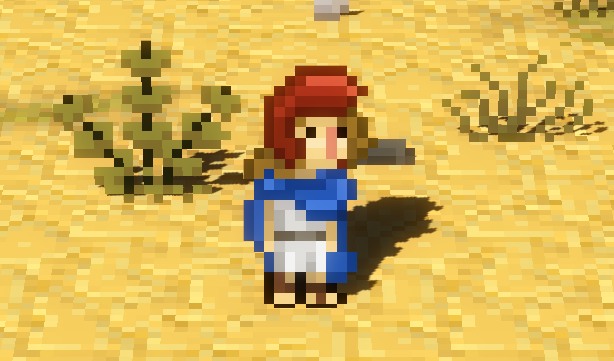 Paris never actually got to see the French city of Paris, as it was built many centuries after his death.
Asuracenturos/Gordon
These new Heroes are styled after two we'd already included in the game – Orpheus and Elviros. Like them, they're both musicians.
Asuracenturos is inspired by the tortured and very misunderstood Celt musician, and Gordon well… by our very own composer and musician – Gordon!
Their music will pump up the stats of all nearby units giving them a strong in boost in combat.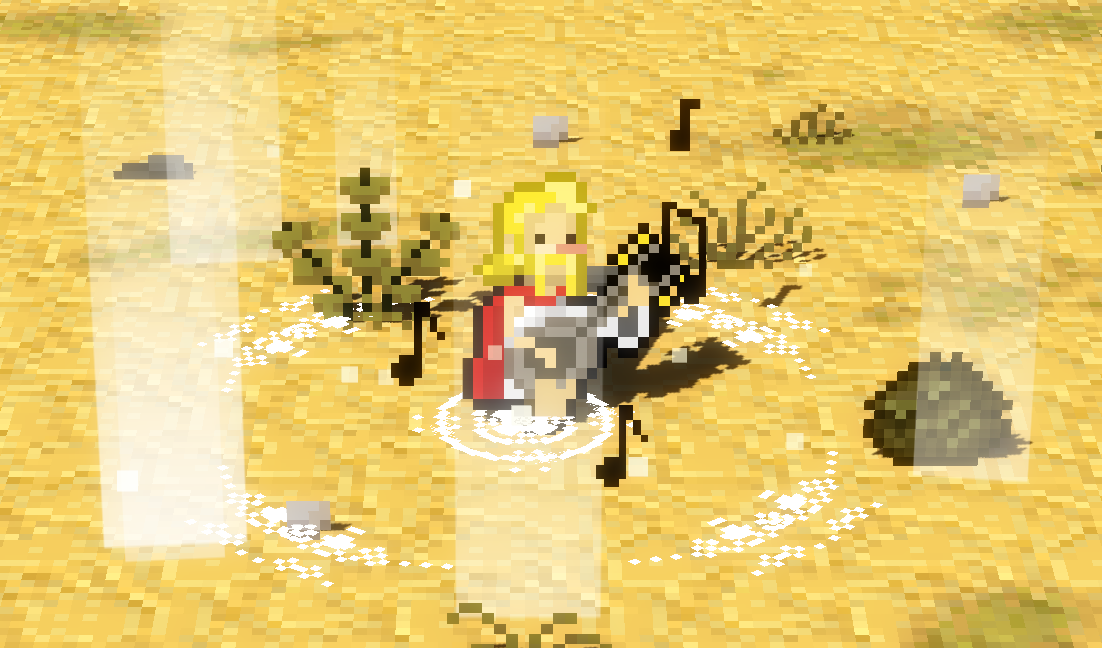 Asuracenturos – pictured here without a boar or a hammer flying at his head.
Can you spot the 10 differences we've hidden in these two pictures?
Empedocles
Empedocles, who spoke of the elements, who spoke of Love and Strife! He's one of the new philosopher Heroes.
His ability will create a force-field around your main character, negating the first attack dealt to them. This field recharges every X seconds, thus helping to prevent a lot of extra damage and perhaps saving you from that dastardly finishing blow!
Like with Paris, having Empedocles with you will reduce the amount of people you can have in your mob – but it's well worth it!
(Philosopher Heroes like Empedocles are of particular note because once you buy them they're permanent! At the beginning of a new game all the philosopher Heroes you've bought will be right there waiting for you and you'll be able to select them to be part of your initial mob.)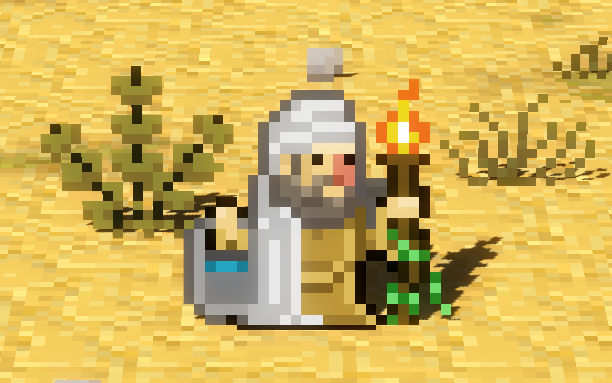 Speak to me of of universal laws~ Speak to me of love and strife~
Glitchos
The Missingno of our game!
Glitchos (working name) is one of the coolest Heroes of this new batch. If they're in your mob, each time a unit dies it will EXPLODE, harming all nearby enemies! The damage dealt will depend on the unit's stats and the explosions will be rendered in beautiful gigantic pixels!
Glitchos forms part of a particular subset of Heroes which, as you might have noticed, don't actually have any historical basis or relation to ancient Greece. We've had a lot of fun with these and it's allowed us to come up with a lot of fun, weird characters. Keep your eyes peeled for them in the following parts of out spotlight!
Sophocles
Sophocles, the playwright and tragedian! Writer of Oedipus and Antigone and a bunch of other miserable people.
Like Paris and Empedocles, this Hero will lower the amount of people you can have with you in your mob, but in exchange, every time you kill an enemy the entire mob's max HP will increase!
"Overpowered FTW!", as we're sure Sophocles himself would have said.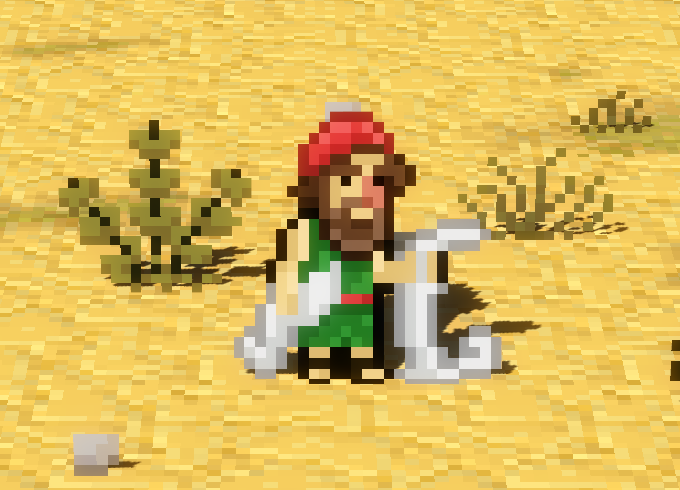 Sophocles, fine tuning the lean-mean-bleak-machine that was his writing.
King Philip II
King Phillip II of Macedon is often overshadowed by his son – you know the one, no?
His name was Alexander… the Great… and he conquered most of the ancient world before he turned thirty? Remember that guy? No big deal, right?
Well, King Phillip was a cool dude all in his own right. He did things.
I mean, he must have done some things! I'm sure of it.
Well, I'm not sure sure of it. But it's very probable… right?
Well, anyways, in Okhlos, like most kings in the game, he increases the amount of people you can have in your mob. That way you can wreck even more havoc and chaos across Ancient Greece!
See? I told you he did things!
So, like, it turns out King Phillip II actually did do a whole bunch of things – and someone wrote all them down! :0
Oh, and last but not least, before we go – someone wrote us a Wikipedia page! You have no idea how exciting that is for us.
This was all for this week! Keep tuned for the next three exciting installments of our Heroes Spotlight!
This post was written by @roketronz, then edited, rewritten, and double in length by @pfque_ .