The next major release of Airships is done! Headline features include monsters like dragons and giant spiders, new music, and player-created combat scenarios.
Monsters and Monster Nests
Apart from cities, the strategic map now contains monster nests, remote locations within city territories where a variety of menaces can take hold. Occupied nests reduce the income of the city, and some of them also conduct periodic raids, damaging the city and carrying away loot that lets them grow faster.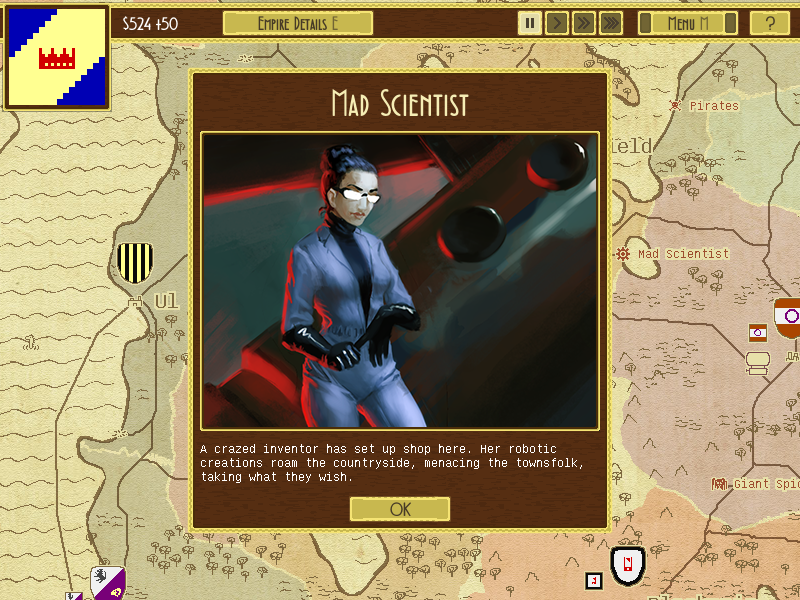 When your city is being raided, a bar appears at the top of the screen during combat indicating how badly the city has been looted. The sooner you can get the raiders to retreat, the better. Ideally, you wipe out the raiders entirely so they can't carry home the loot.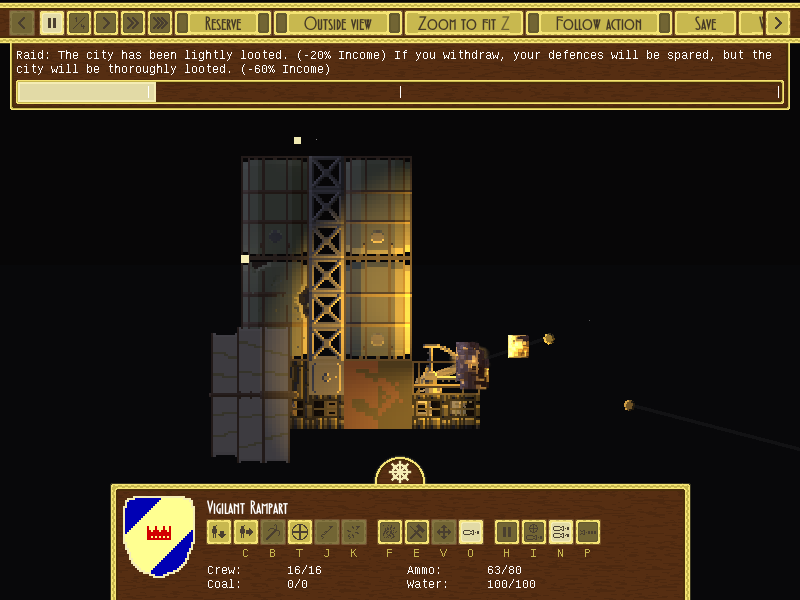 Monster nests grow over time, and the only permanent solution is to send a fleet to wipe them out. You will have to do so to strengthen your empire.
And what are those monsters like? To answer this question, I have prepared a bestiary entry for each of them, scattered throughout this post.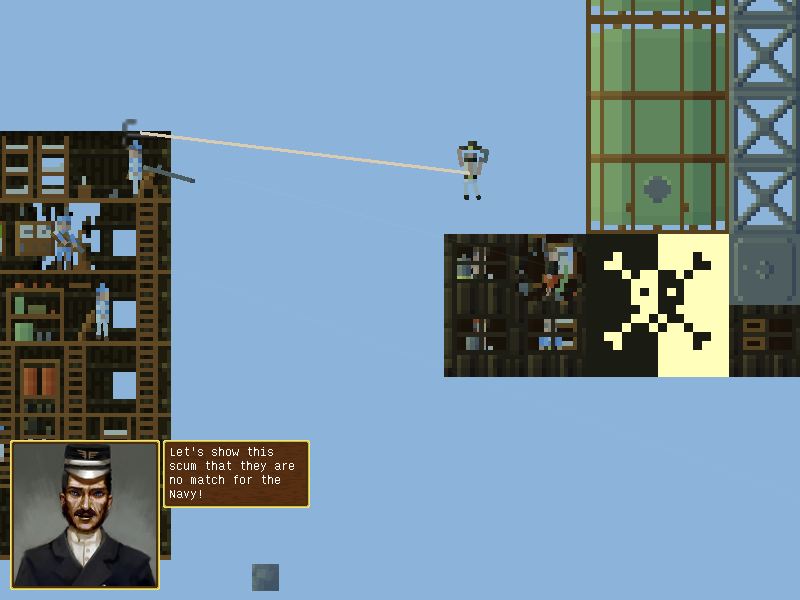 Alliances
As conquests proceed and empires begin to dominate, weaker states will now band together into alliances, seeking to match the strength of their opponents. This means that getting a head start on conquest is no longer enough to win, as the remaining cities will unify against you, keeping the outcome of the game in the balance for longer.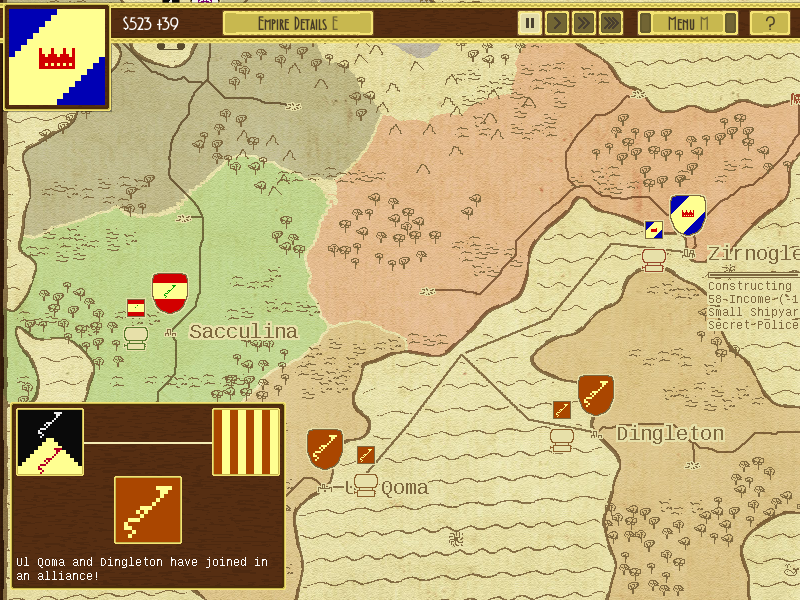 When two empires merge, the new alliance has a coat of arms that incorporates the arms of its constituents, according to proper heraldic rules.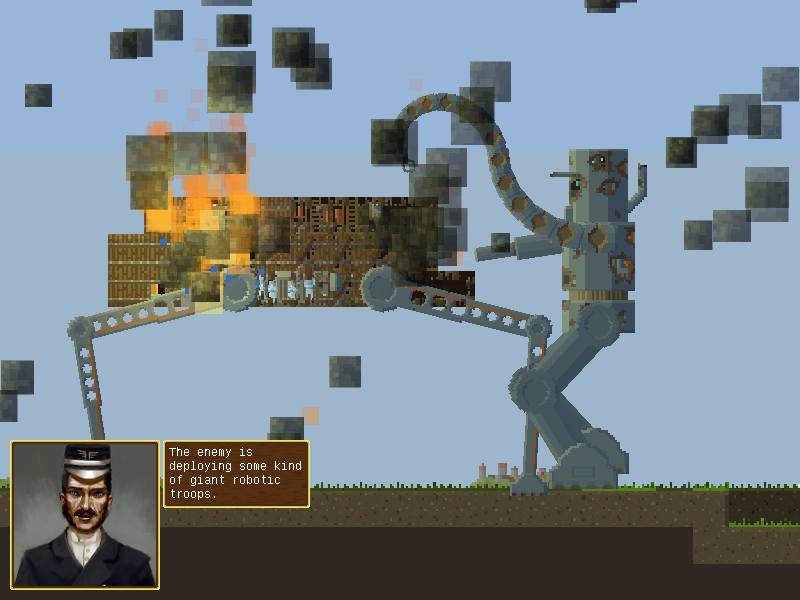 Missions
Players can now create and share custom challenges. Each mission is a combat scenario against some opponents, using either a fixed fleet, a budget to put together your own, or a mixture of the two. You can edit every aspect of the scenario, including the weather, terrain, heraldry and the intelligence of the opponent. Monsters can be placed into missions, and the entire thing is compatible with mods: you can create missions that use mods, and you can put missions into your mods to showcase your additions.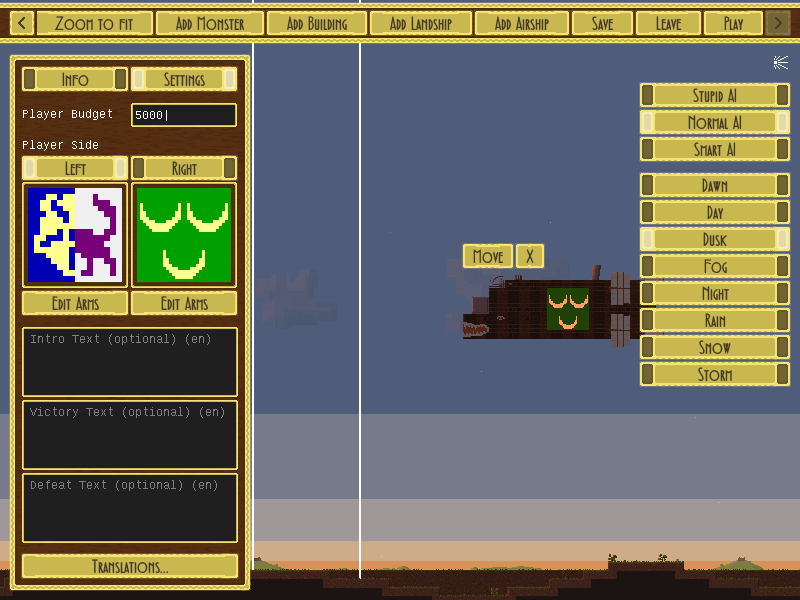 Missions can be shared via Steam workshop or exported as files, and unlike modding, no external tools are needed to create them. So you can create missions as simple as "I made a ship, can you beat it within this budget", or as complex as a finely tuned and landscaped battle making extensive use of mods.
Music
This update adds five new tracks by Curtis Schweitzer, played to accompany particular monsters.
Additional Improvements

The lighting system has been updated to use ambient light, giving the graphics a more unified look.
Damage to external parts such as sails and chimney is now more visible.

The ship editor now supports undo/redo and has a new overlay indicating the paths crew can take. In general, the GUI's been refined based on player feedback.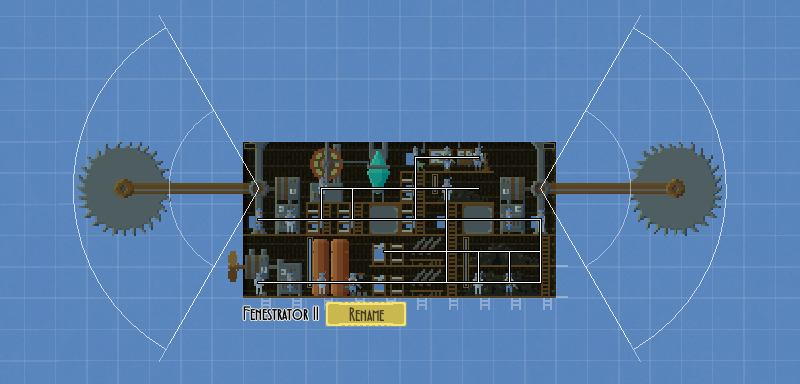 The game loads a lot faster, by about a factor of five. This is done by using uncompressed graphics, which also means the install size is somewhat larger, but still pretty moderate.
Boarder pathing and leg placement have been improved, and airships no longer timidly brake to avoid harmless collisions.
Your crew will now occasionally pop up in the bottom left corner during combat to express their feelings.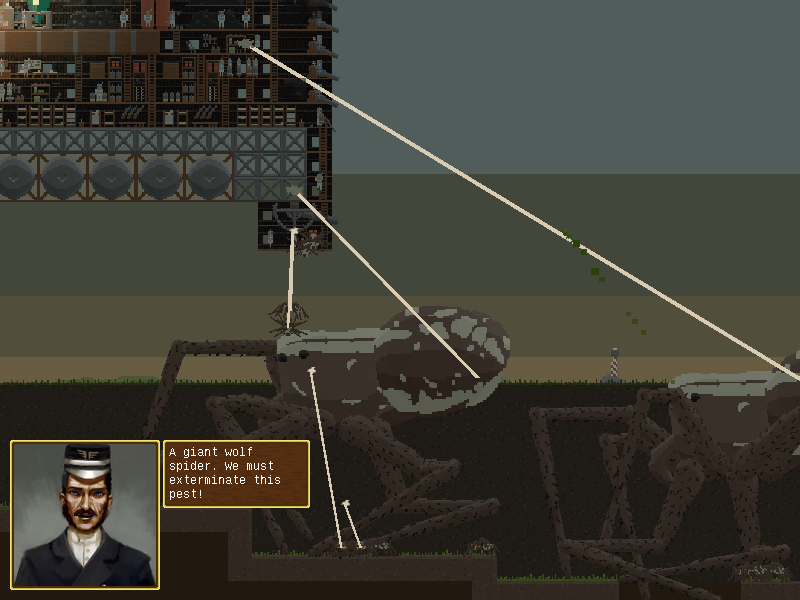 Next Steps
With this major release out, what's next? There's a bunch of monsters that didn't make the cut which I'll be adding over the next weeks and months, creating bestiary entries as they appear. I also want to improve support for small monsters like the spiderlings.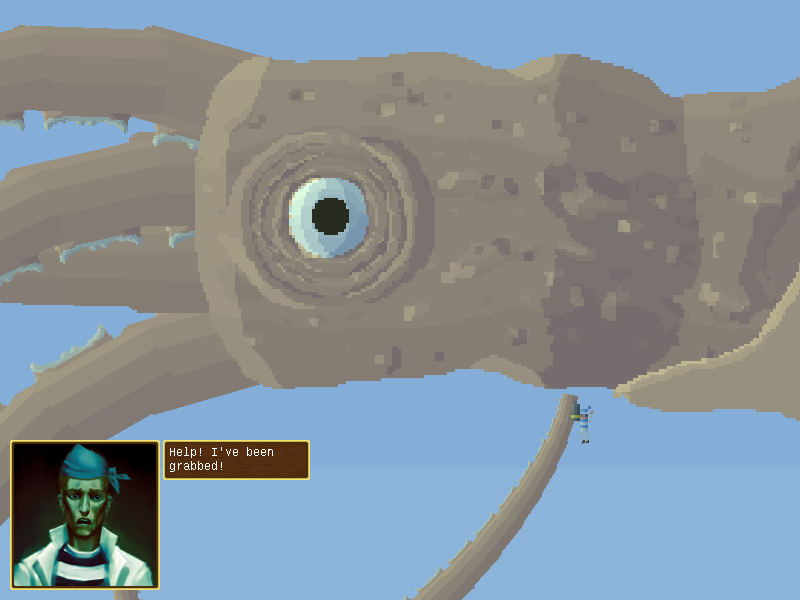 After that comes the final major development cycle before release, dev 10, where I'll be concentrating on further detail and balance for conquest as well as rounding out some other features. As always, the GUI, tutorial, and balance will be undergoing refinements. And then, version one point zero!