Our journey to MomoCon was scary and exciting. We were unsure of ourselves, yet somehow confident all at once. We had been to PAX South and thought we knew about the convention experience. Our PAX visit did not go as well as we had hoped; it was by no means a disaster, we got plenty of helpful feedback and learned a lot about what people wanted, but we did not get the attention that we were hoping for. We managed to get the word out to a lot of people about the game, but we still felt isolated in the indie game space.
So as we were preparing for MomoCon, our expectations were not as high as when we first built our booth at PAX, we did not expect to have a media uprising on our behalf and were wondering if our money might be better spent on some form of internet advertising. We were hopeful. We knew what was possible. But we could not know what was in store for us.


After one day at MomoCon we knew that something was different. There were far fewer big name games to be in competition with, there was no Nintendo Switch absorbing all of the spotlight; no Resident Evil haunted house that seemed to attract all of the attention and leave us in our own corner feeling a little more alone that we had hoped. What we were presented with at MomoCon was other people who were in our boat.
On that first day we met so many people who were supportive of us, not only public convention goers but other indie developers themselves, who had been through what we were going through and had a great deal of insight on what to do and what to do next. This community building between other indie game developers seemed to rub off onto the public. Suddenly we were not alone in this massive convention hall, we were among friends who all had the same goals in mind.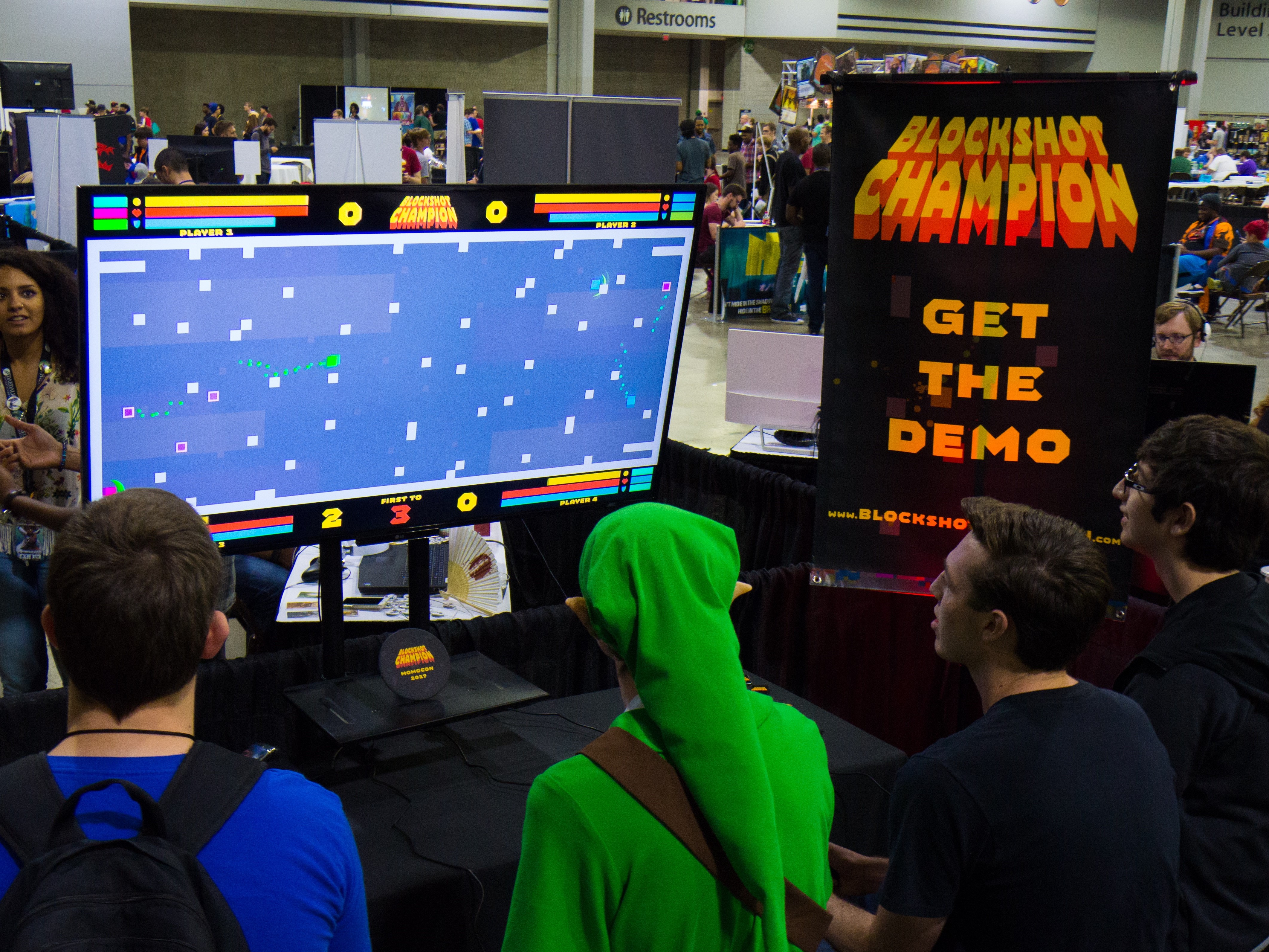 What all of this helped us do was feel confident that we had something special; and this transferred quickly to all of those who played our game.
We had a constant stream of people entering our booth and having a blast competing with their friends. We even took a page from our PAX experience and held a tournament every day. Each tournament was a resounding success, with each match being extremely close and tense. This all really allowed the game to show itself as a true couch competitive game because with a trophy on the line people really took their blocks to heart and gave it their all.
One very important thing that we learned from PAX was our booth placement. When we signed up for our booth at PAX we were so focused on simply getting accepted and having a booth, that wherever we placed it would be a success.
At MomoCon however, we knew that we needed to put a lot more thought and foresight into where we were positioned in the convention hall. We had a relatively limited space where we could host our booth but we spent days looking at the floor plans and what was around us and used this information to place our booth in a spot that had the most likelihood of success. We noticed that near the indie game section was an arcade as well as laser tag. Given that our game is a retro-styled arcade throwback we made sure that everybody who was playing those arcades got a good look at our booth if they wanted to head anywhere else in the convention hall. We got an unbelievable amount of traffic from this section that we knew immediately that our efforts had been worth it. People who were already into games similar to ours were flooding our booth excited to play.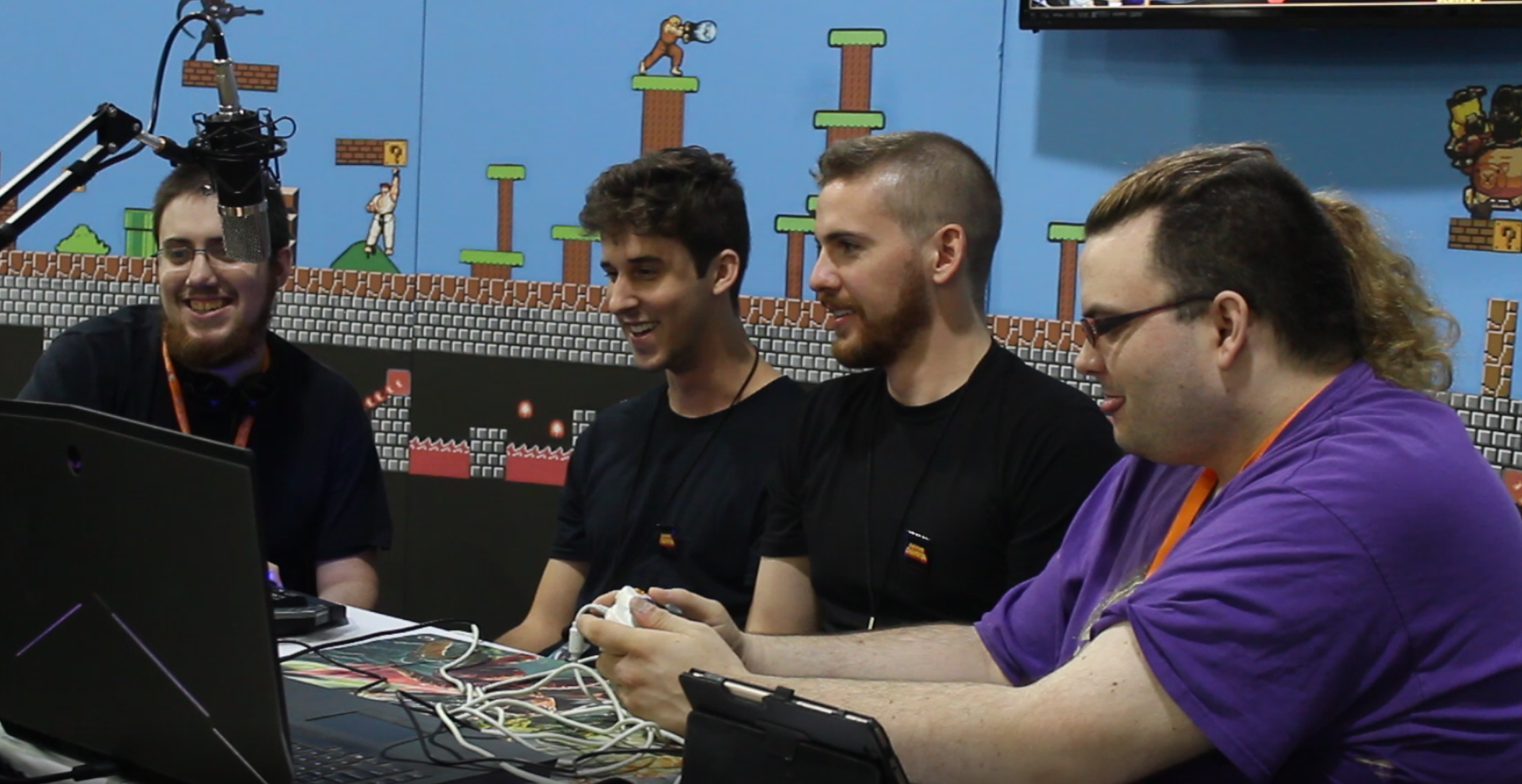 In preparation for our PAX visit we were rushed in contacting the media; we sent out a canned email to everyone on the press list in hopes that someone would read it and like what we wrote. This did not work as intended (surprise, surprise) and we did not make the same mistake again. We got started on contacting the press much earlier and made sure to research everyone we were emailing.
When people actually started contacting us back we made a booklet of everyone who wanted to interview us and took as many notes as possible. This way we were not blind when someone came to talk, we knew who they were and what they liked to play and write about. Doing this allowed us to connect with the press on a much more personal level since we could talk about things that we knew interested them. We knew they researched us beforehand so returning the favor definitely helped us stick in the minds of those who were interested in our game.
What this did is set up our game for even more media success than we had anticipated. Epic Gaming Party, someone who we had not been in contact with prior to the event wanted to stream our game, and bigger companies such as Paste Magazine wanted to give us interviews, simply because we were more prepared than ever before for attention.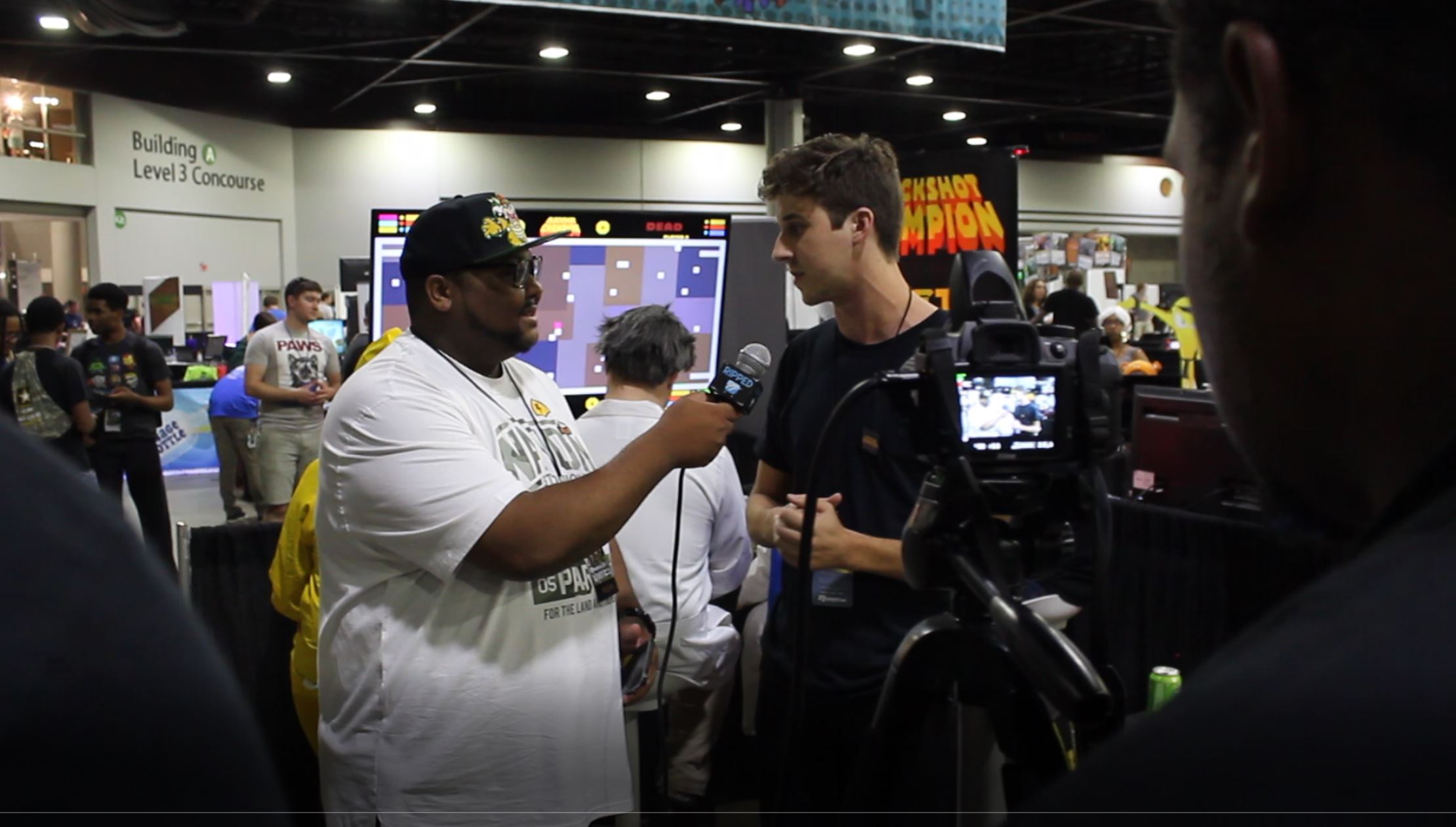 On Saturday we ventured into the Indie Awards showcase which we were unfortunately not accepted into. We were a little hurt after finding out that some of the critics didn't even play our game in a multiplayer setting but we talked with many of them and are happy to hear that they took our situation to heart and are planning on making changes. Even though we were not in it the award ceremony was amazing with our booth neighbor Shadow Tactics actually winning it!
Even with everything being far more prepared and polished this time around we still encountered some hardships while on the floor. Epic Gaming Party approached us to stream our game live and this was exciting, except we were having some bug issues. The game would occasionally crash and we were now planning on streaming our game the very next day. Dread filled us all as we imagined the game crashing while live streaming, forever cementing that flaw onto the internet. But we knew what needed to be done.
After transferring the game files onto a laptop we were able to troubleshoot the issues and fixed the problems before ever going live. We were still nervous about livestreaming as we could not anticipate if something would go wrong, but thankfully our preparations were successful and we had a wonderful and fun stream with no hiccups and allowed even more people to enjoy experiencing our game.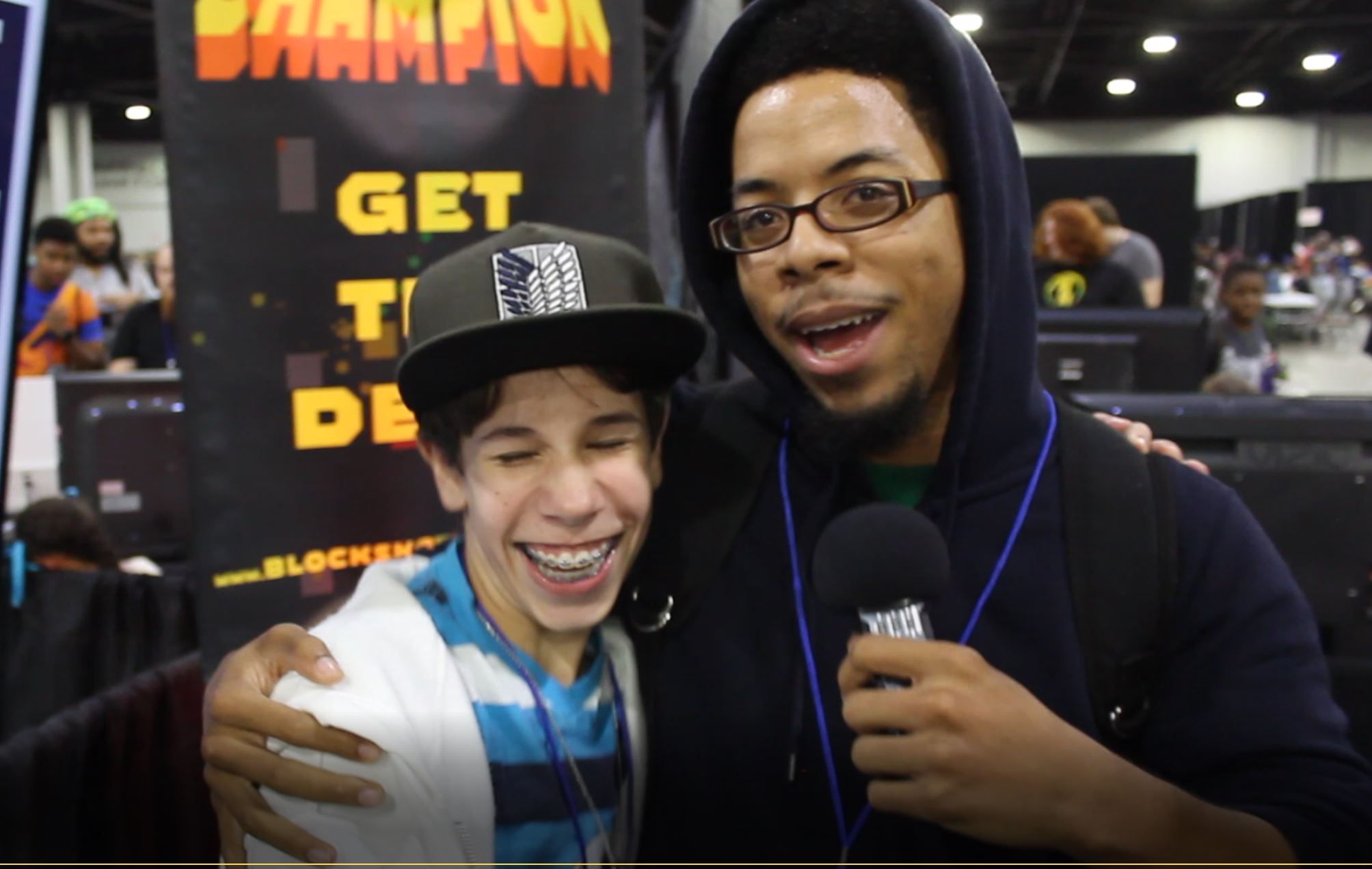 Overall the MomoCon experience was a much more enjoyable and successful version of our PAX trip. We learned a lot more from players about what they liked about the game and what they could see us improving on or adding into the game. We made great foundations for long friendships in the industry whom we can mutually benefit from.
We attracted much more attention from the press than PAX thanks to some successful planning, and most importantly we got to meet many players from all walks of life who could sit down with some complete strangers and have a fun, lighthearted yet competitive, gaming experience with one another.