Greetings, Generals! By accelerating the mod's progress with periodic updates, I will also notify you of the roadmap for the Gallia faction and its possibilities.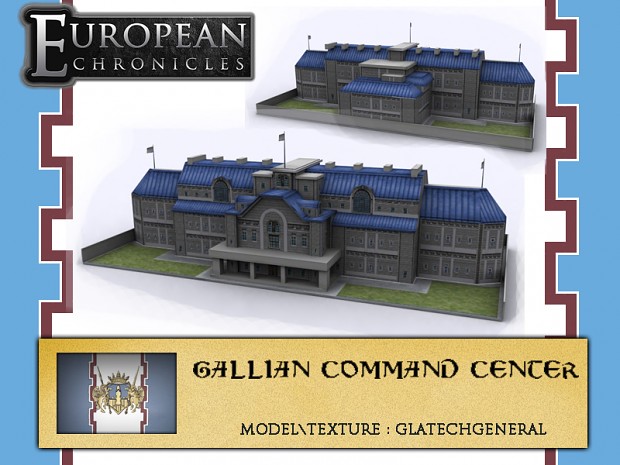 The Command Center of Gallian Militia, A Massive Building serves as both a central command as well as a place for military personnel and equipment to be stationed between battles.
It's a bit too big for my likings, as SAGE Engine has many limitations, but I'm trying to be as true to the source material as I can, so here is the Gallian Command Center! I have simplified it a lot though.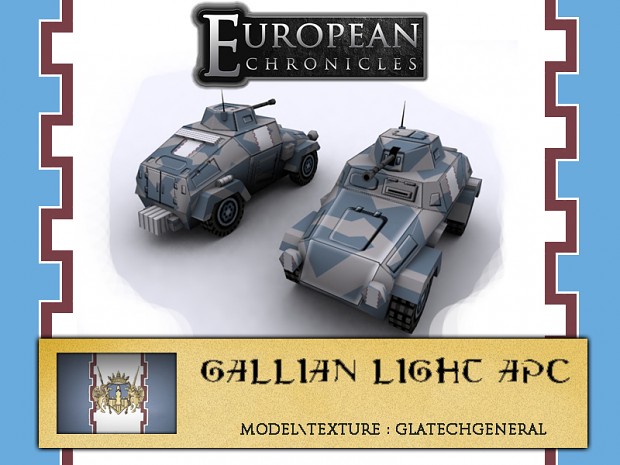 The Light APC is built with a reasonable armor thickness, so it is able to shrug off attacks from rifles and other similar weapons, though it is still vulnerable to more powerful weapons like Anti-Armor Lances and Gattling Turrets. The Light APC is not designed for combat, but it is capable of dealing with minor resistance on the way to its objective, as well as carrying a few passengers home safely.
The recent updates show you that I'm taking up fast-pacing progress for this mod. With the current pace, I'm optimistic that I could finish the whole Gallian Faction by the Start of July. By then, I will release some footage for Gallian Gameplay.
Only then I would start working on Imperial Factions, even then It's really hard to do considering how limited Valkyria Chronicles show off the Imperial Faction aspects on their games. So, It's gonna be a challenge but a welcome one for sure!
That's all for now if you are curious and wanted to keep a close update on this mod, feel free to follow by clicking the Recruitment Poster Below!
Sincerely,
GLATechGeneral