The Minotaur - Ratalaika Games

During this week we have received very pleasant news. The Minotaur has finally been approved on Steam Greenlight and we now have thegreen lightfor publishing.
We are working hard this week to finish the final version of the game, get it working on the newest version of the engine and complete integration with the Steam APIs. Also, we want to bring new graphics, beside the blocks you have already seen, and some new extra game mode. The game will also ship in the Nintendo Wii U a bit latter.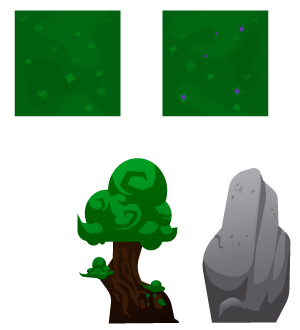 This is one of the sketches for the new set of graphics we are shipping into the game, the forest. We have though also including a cube-style set of tiles but with various shapes and colors. We will consider also the community feedback regarding new sets of tiles.
Also the view of the game in the Steam Store will be available along this weeks, but not only this, we will also launch the official soundtrack together with the game, for the music lovers. Here is attached a video (At the bottom) with a brief summary of the game's BSO, although the final version will have extra bonus tracks.
If you are press/youtube/streamer you can contact us at this mail pr@ratalaikagames.com . Also, you can follow us on Twitter or Facebook for checking the lastest news about us, but that's not all, we've a newsletter now where you can suscribe in order to receive information every week about our work and progress.