After nearly three years in development, The Mims Beginning is finally available on Steam Early Access. It is truly an extraordinary time for us! :)The game costs $19.99, but for a couple of days it will be 15% off. Visit our Steam page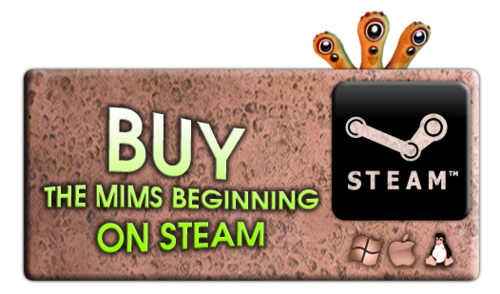 Full version of the game will be available in the coming months. Please keep in mind that we are open to any feedback. With your help we can improve and enhance various elements of the game.
Price: $19.99 / €16.99
Operating systems: WIN, MAC, LINUX
Current language versions: English, Polish, German
As of right now, the game is available in English, German and Polish, but soon this list will be extended to Italian and Spanish.Last but not least – we would like to thank everyone who backed us on Indiegogo and wspieram.to. Without you, we would never have made this game. After spending some time with the Mims, feel free to write your opinion on our Steam page.