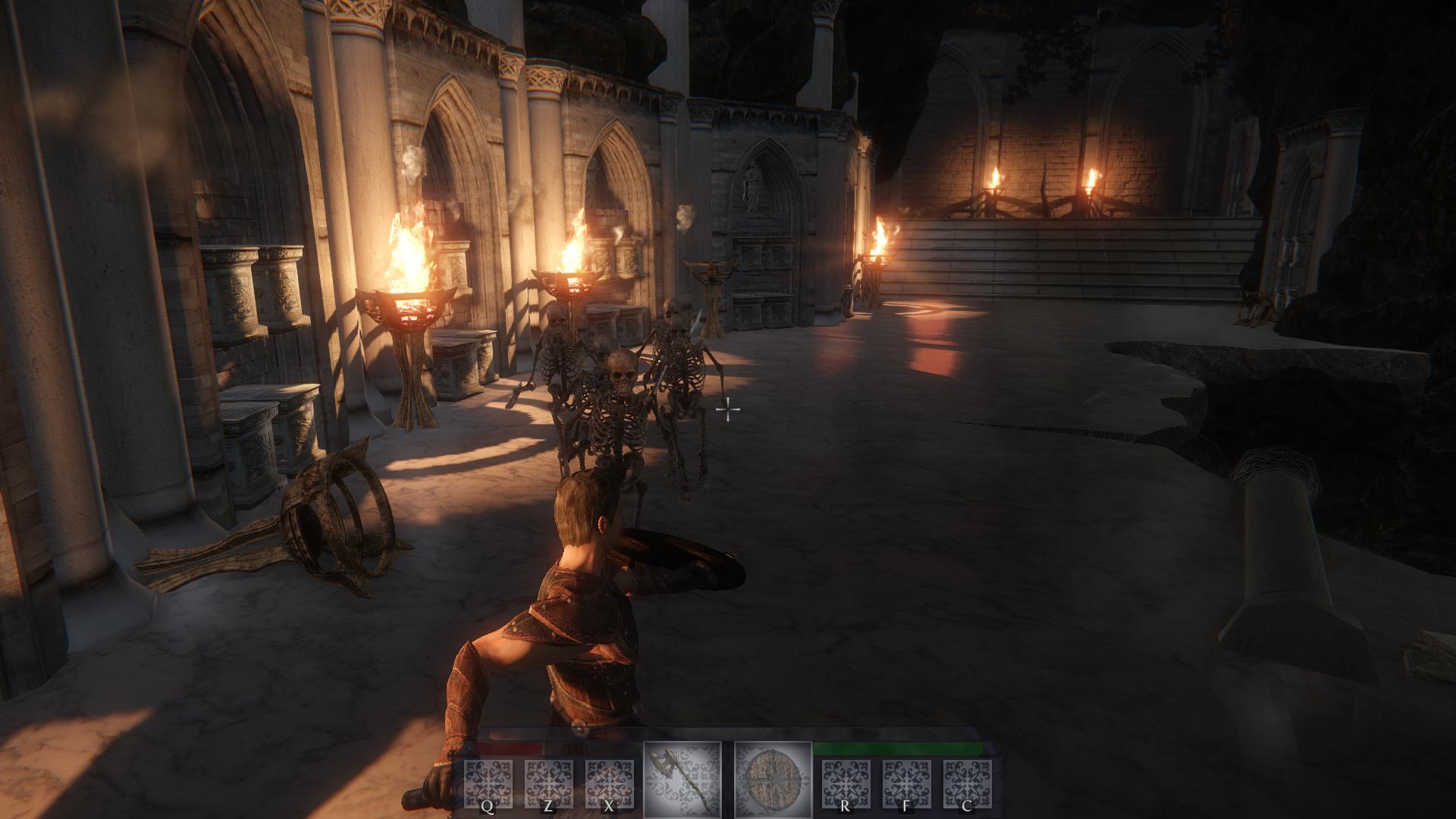 It's only been a little over a week since we debuted our massive gameplay and graphical overhaul and our next large update is already here. We want to continue our weekly update cycle.
This update introduces our story line and the (re)introduction of the first of many brutal boss fights. It's bound to be a good time.
Changelog:
-Added the first quest of the main storyline in
-Added the deathblood boss
-Revamped the entire crypt area
-Fixed bugs related to the bed
-Added a new player starting area related to the quest
-Updated NPC dialog
-Added AI optimizations for better performance
-Added in multiple death spells that will be available to the player in future updates
-Added a basic map of the first area
We really wanted to get the main quest line going. Next we are probably going to focus on additional skill, health, and stamina balancing and getting weapon/armor affixes (lifesteal, crit chance, etc.) back into the game. As always this and all subsequent updates will be free for as long as we develop the game.
We love to hear from you on our steam forums:Steamcommunity.com which we are nearly always watching.
Be sure to keep an eye on upcoming features at Liminalgames.com we will keep our progress board up to date throughout the week.
Follow us through our various social media outlets:
Twitter.com
Liminalgames.tumblr.com
Facebook.com