The Masterplan Early Access 8.1 is currently available on Steam, and on Humble.

The Masterplan Early Access 8.0 and 8.1 updates are now out and available. While the two new maps, the Diner and the Arcade open up a whole new branch of heists, perhaps even more exciting is the chance to hire your own goons, choose who you take on to the heists, and in general the need to make sure your crew is surviving, if not even prospering.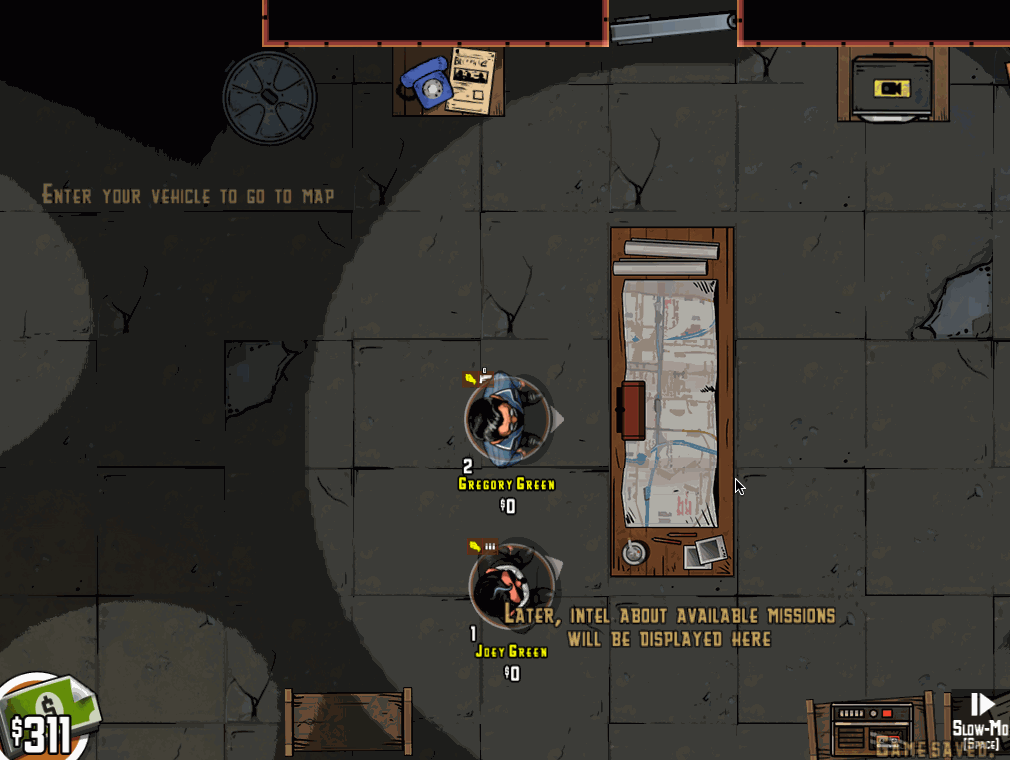 New goons can be hired in the hideout with the Blue phone.
With the goon hiring, and persisting items, keeping your goons alive is critical. This in mind the two new heists are of relatively low danger, though the cops are eager to come stop you no matter where you head to!
Here's the full list of features in 8.0 and 8.1 updates:
Metagame 1.0:Hiring goons, choosing goons for the heist, managing goon gear, losing goons!
Goon stats
Goon names and quotes
New level: Arcade
New level: Diner
Changes in Superfly for secret purposes
Fixed the issue with wrong graphics appearing on character death.
Many unreachable locations repaired.
Fixed disguise functionality.
Fixed some game-crashing issues.
Numerous other minor fixes.
When your whole team dies in a level, you can't accidentally go back to hideout anymore, you need to reset the heist.
Respawning ammo/weapons added to some levels.
Hideout gets respawnable weapons after you've found the item one time. This will change when we get the "Black Market" implemented where you can actually buy items from the Hideout.
Gregory Green starts with a pistol and ammo now.
You can now open the hire menu with right-clicking as well as left-clicking.
Fixed a crash that was occurring when starting a level, especially the minimart and the arcade level.
Fixed a crash when starting the "It came from the vault" bonus multiplayer levels.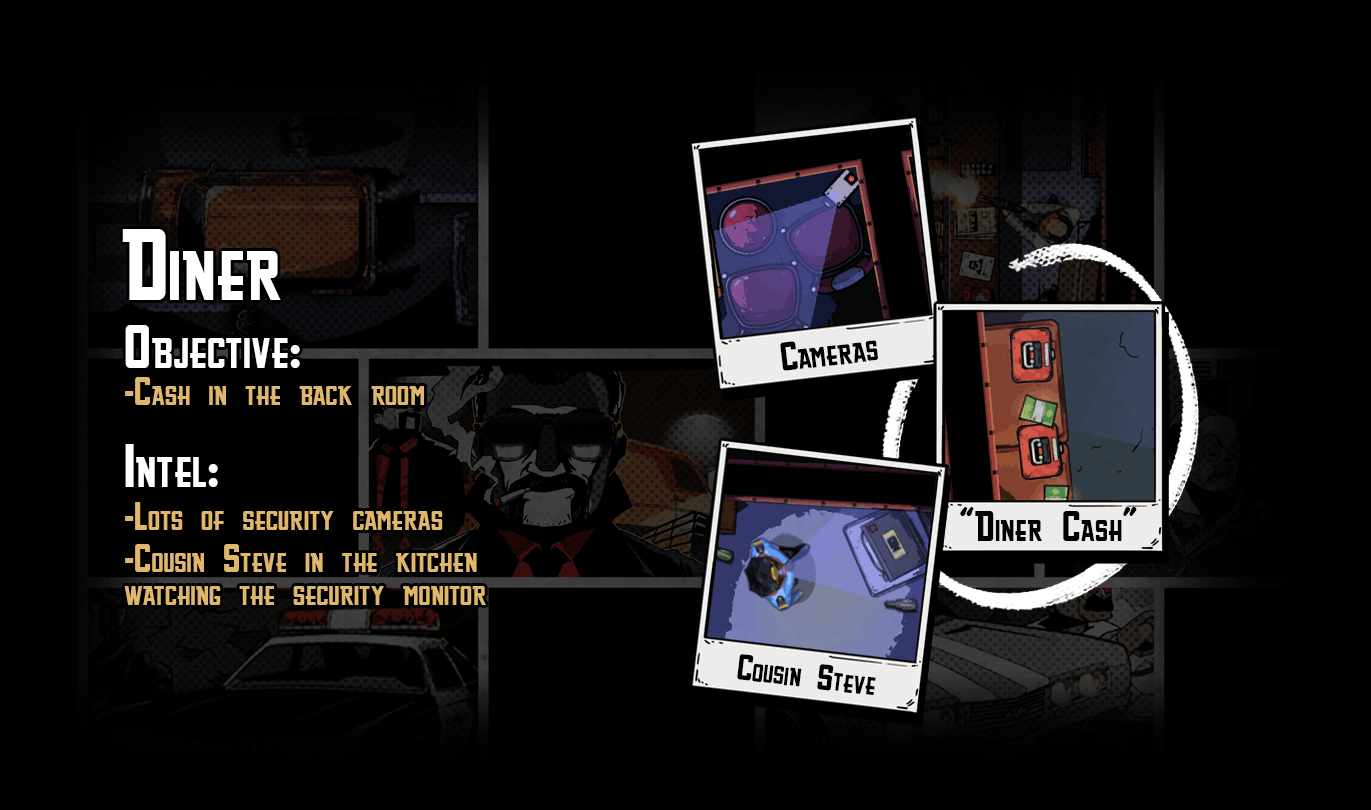 The Diner is the first heist in the new branch. Having heard of the budding crime spree, they've invested heavily on security cameras. It's up to you to make your way undetected - or go in fast and take everyone by surprise.
Arcade has a ton of loot... but in very small change! Best bring plenty of able-bodied heisters with you to make sure you can carry it all out!
The Masterplan is in the Steam Early Access, with a planned release in Q1 2015. The game is developed by Shark Punch, an independent and self-funded studio best followed in Twitter.