The Masterplan Early Access Update 10.0 is currently available on Steam, and on Humble.

Another major update for The Masterplan is now available, with two new levels and a bunch of lesser changes and fixes. This update focused on adding content to the game, and as we're getting close to the intended release, the framework is starting to look very solid. While there are some more mechanics changes to be made, and features to be added, we are hoping to soon start the balancing and polishing rounds.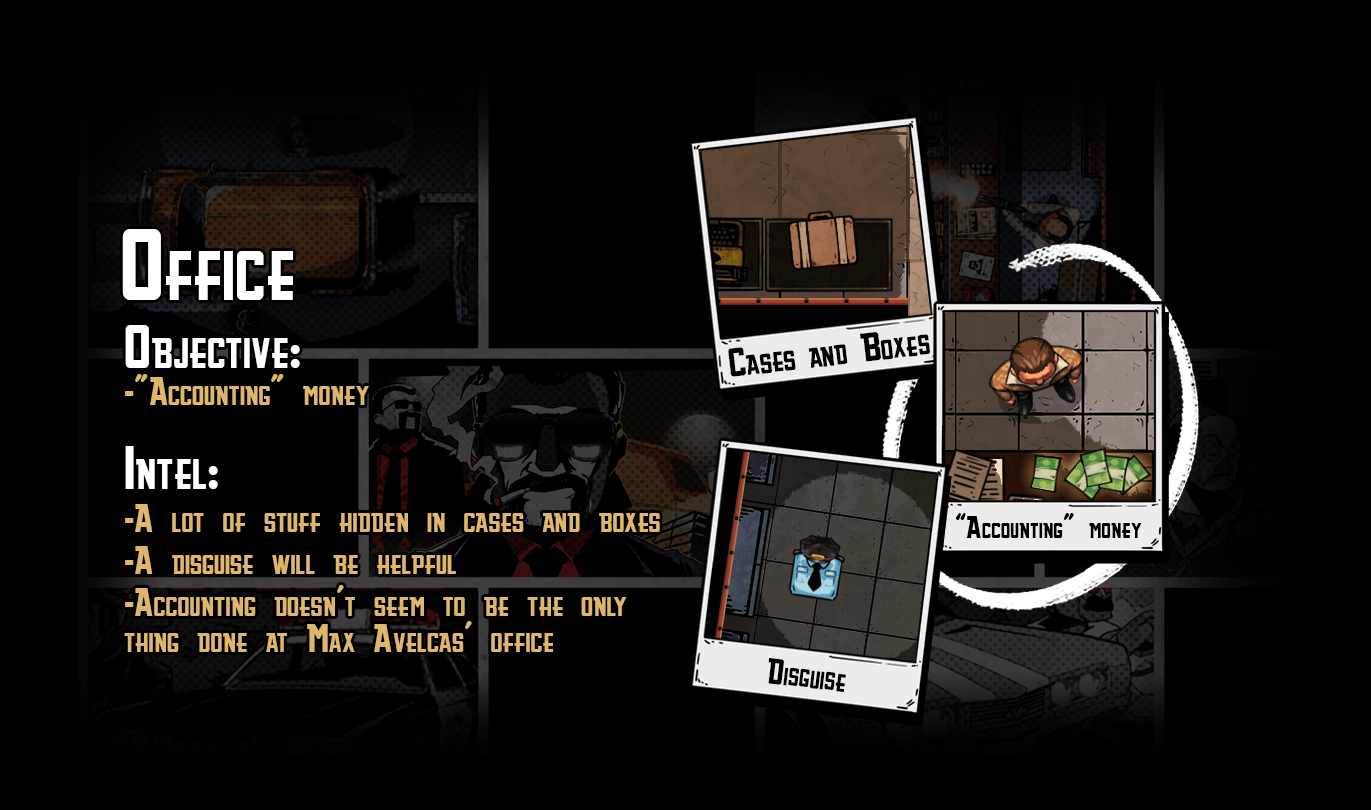 Goons get a hot tip about an accounting firm that runs more than one set of books.
Each level offers its unique challenges, and the Office follows this trend. Instead of a single safe, goons need to search the whole office to find the loot, all the while trying to stay undetected. It might take more than one try to clean the place up... well, cleanly.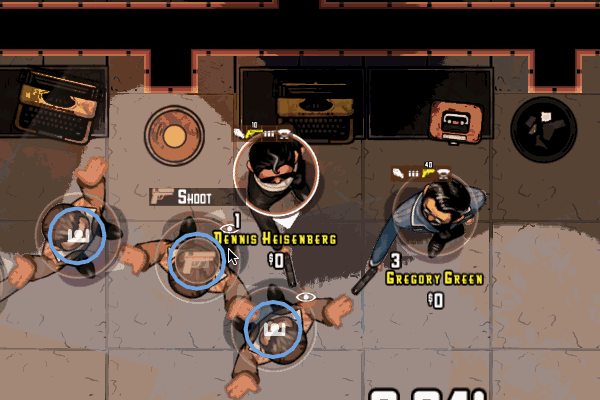 "Bet you didn't account for this!"
Main content updates:
Two new levels are available: the Office and the Police station. Office unlock can be found in the bank, and the Police Station unlock is in the office(spoiler!).
New weapon: Brass knuckles. Add some force to your punch.
Minor features and bugfixes:
Reinforcements now appear if you kill the cops in arcade
Invisible characters bug fixed
Briefcases and moneyboxes eject contents forward instead of a random direction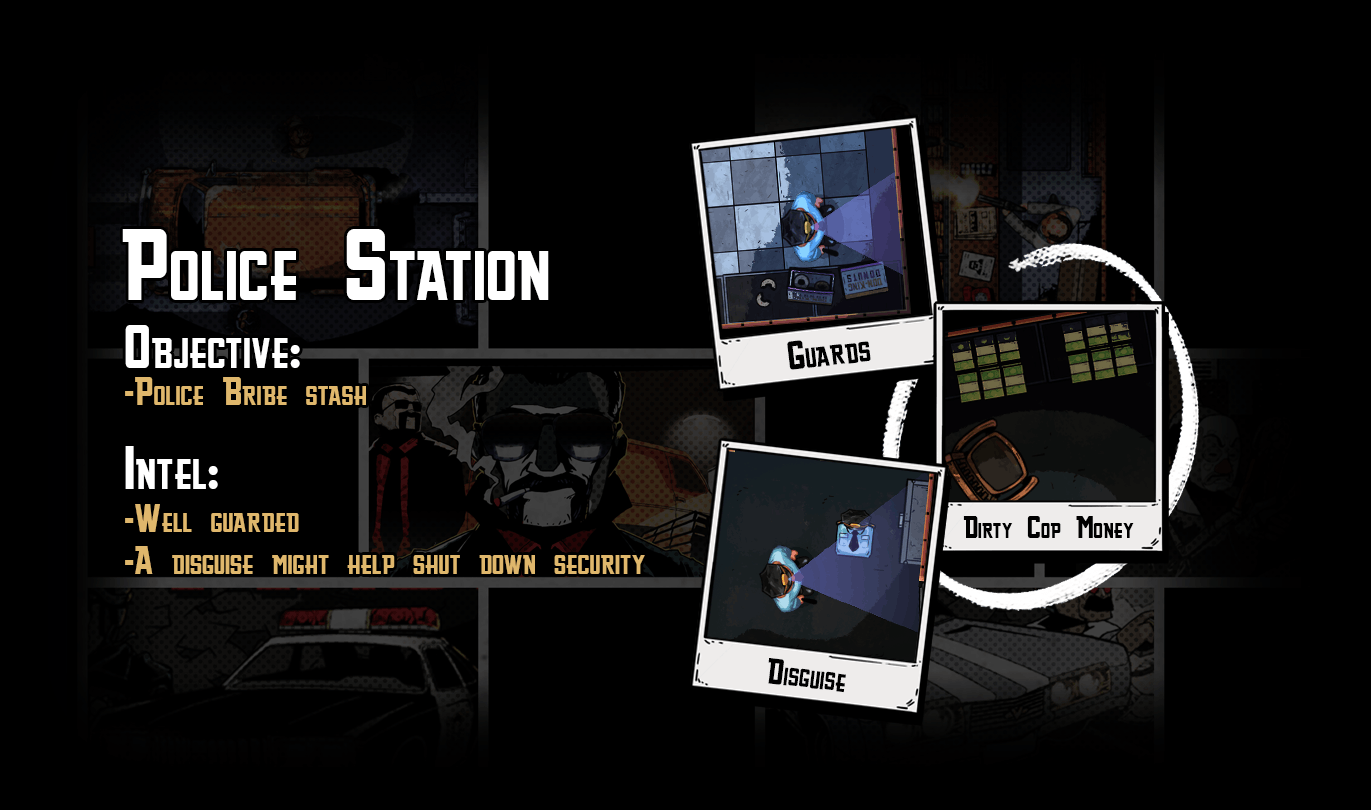 "Yes, you heard me, the Police Station. That's the one place they'd never expect us to hit!"




The Police Station might be one of the most stupid, or the most clever ideas the goons ever had. There's plenty to loot; these cops aren't exactly paragons of virtues themselves, but even then, the risks just might be too big. But of course, there are donuts.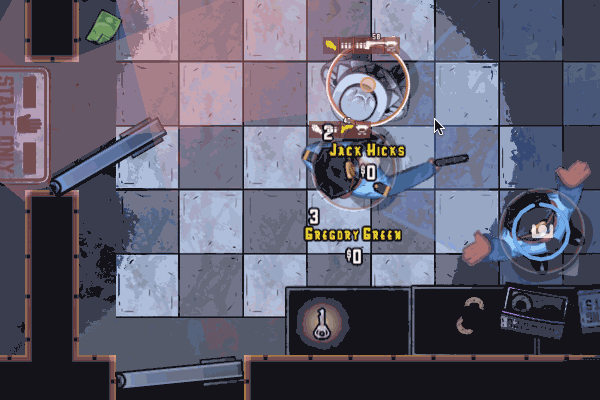 Chaos at the cop station.
The Masterplan is in the Steam Early Access, with a planned release in Q1 2015. The game is developed by Shark Punch, an independent and self-funded studio best followed in Twitter.