Hey there !
I was prototyping for the menu background: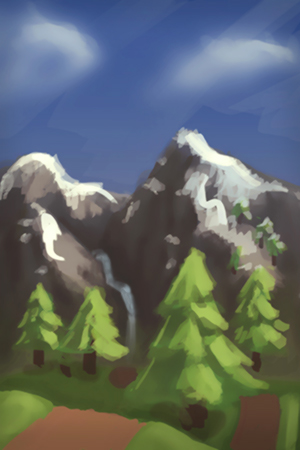 Of course this is just a rough sketch, but you can already tell that I plan a panorama view
which scrolls from bottom to top, so you'll at first see a forest with birds flying up, then the mountains with their snow covered tops, and lastly just plain sky were the title of the game is waiting. :)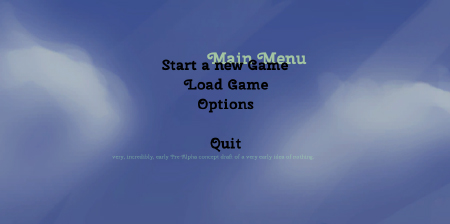 Immersion already starts in the menu, thats why its so important to me.
I also did alot of character creation, which ill show you very soon...