The Maestros is an online multiplayer RTS (real-time strategy) game set in a humorous fantasy world where you control a commander and his squadron of wildy cuddly and mildly vicious minions. You can play as either the dieselpunk Knights of Teutonia with their clunky, transforming robots or as the futuristic Alchemists of Regalis with their adorable, mutating monsters.
You amass minions by killing monster NPCs around the map.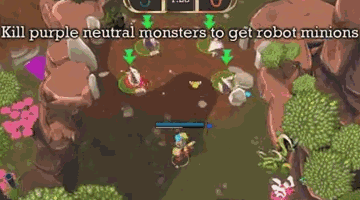 Then you can transform them at points around the map.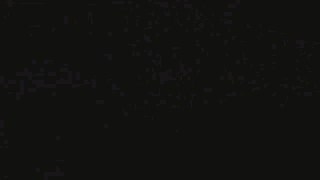 When you're all ready to fight, go in there and take out the enemy's commander!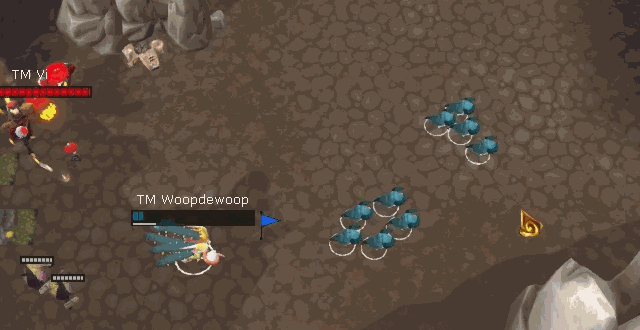 But what does it all mean?
Basically, The Maestros is what happens when an FPS momma adopts a weeee little RTS baby and raises it as if it were its own child. You are absolutely controlling a fast-paced, top-down strategy game à la Starcraft, but sometimes you end up with moments like this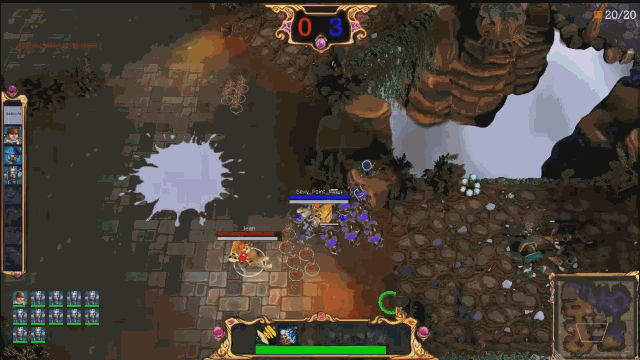 And you end up camping the Rocket (Turtle) spawn so you can do this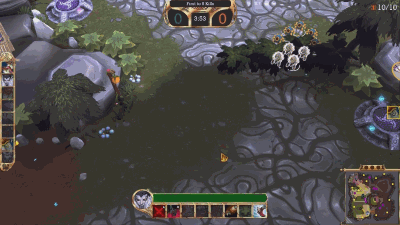 When is it going to be released?
Soon... I hope. But maybe not that soon. Given the scope of this game and the limited amount of time we have to commit to it, it's tough to say. We are definitely approaching some kind of "milestone," and I feel confident in saying you'll get to flirt with, fondle, and otherwise become intimately familiar with some iteration of The Maestros before the year is out. So there!
It looks like a lot of time has gone into The Maestros. What's the story here?
Oh, why thank you for noticing, *bats eyelashes* But in all seriousness, this game has been an enormous labor of love for myself and several others for a while now. Ideas for a zero ramp-up, hyper-mobile RTS had been bumping around in my head for years as a core RTS gamer, but The Maestros began life as a student project at the University of Southern California. It was majorly inspired by Warcraft 3, and elements of MOBAs as well. From about Sept. 2013 to May 2014, the core of what you see here was built by a team of students and hobbyists all pitching in what we could and building a fun "first alpha" that we eventually put in front of people. At the conclusion of the class, most of our core team graduated from their various schools and/or went on to get jobs. We had such a blast making it though, that a handful of us kept plugging away after work every week, hoping some day we could get a finalized version of the game in front of people's faces with all the awesome stuff we had envisioned. After about a year of that, we think we're honing in on the next iteration that we can show off so we've started lifting the covers off of our development and the game itself.
How Do I Keep Up with the Game?
We intend to keep this DevLog up to date so you'll be hearing from various members of the team on here. In addition, you can watch our weekly playtests on our twitch channel on Monday nights ~8:30pm PST.
I'll leave you with a trailer (which is admittedly about a year old now)