One thing that we're really excited about (me and Aurel, the programmer) is the upcoming level editor for 000+.
The features that we have planned are pretty straight forwards, but the level editor will be flexible enough to make any type of level you wish, even doing some stuff that won't be included in the level pack that comes with the game. We really hope people will get creative and will make some great levels.
The level editor is still at its infancy, but here's what it's going to look like.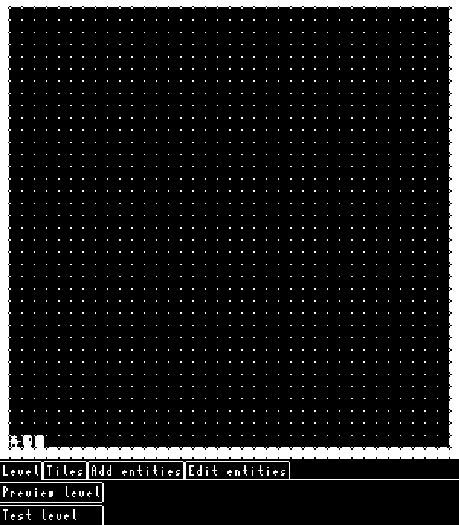 Users will be able to use all tiles and entities in the game, configure them as they wish and combine game mechanics to create levels. Once they do so, they can regroup the levels and create level packs to share with friends and other players.
This is going to be a lot of fun, hope you're on board!
Also, I'm streaming level design development (mostly) at twitch.tv/Alvaro_As If level and game design interest you, join the conversation and let us know what you think!