We are an indie developer from the east Ukraine. We were developing mainly casual adventure game for 9 years already. But know we are shifting our focus to classical point and click third person games. We decided to try to get to Steam with our recent casual adventure game first. Just to test things before submitting our new game.
Greenlight campaign for "The Last Dream" was started on 07.22.2015. And it is time to share some statistics for the game:
Day 0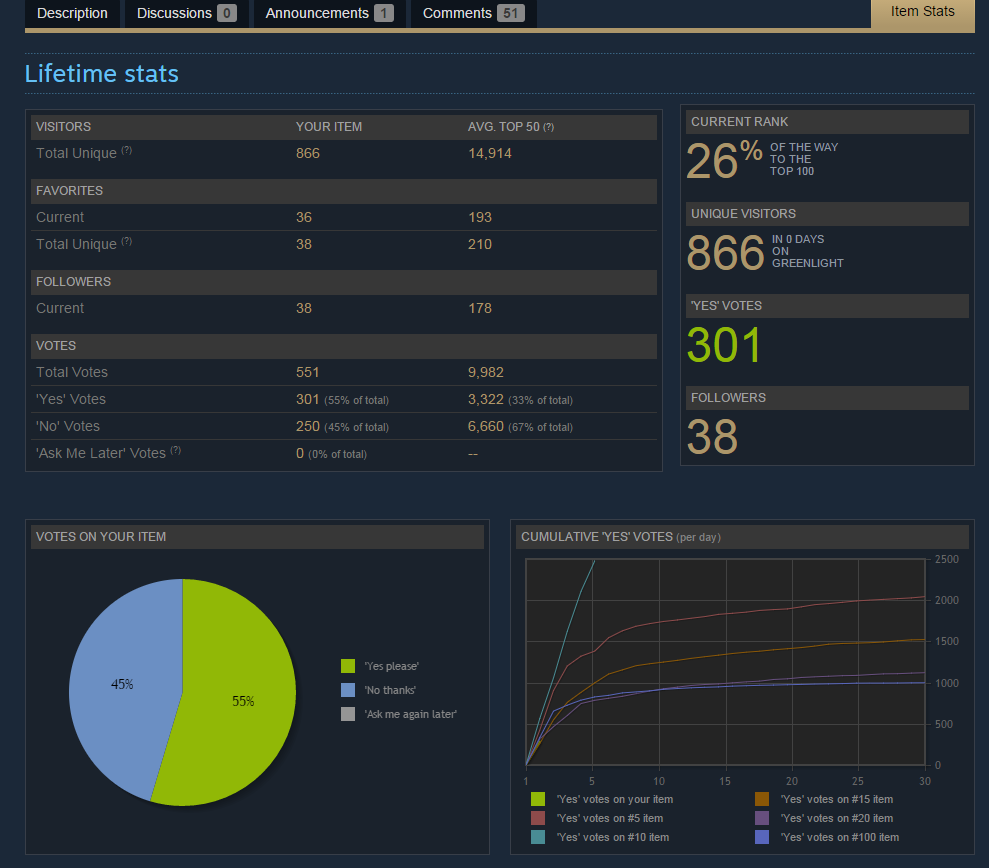 Day 1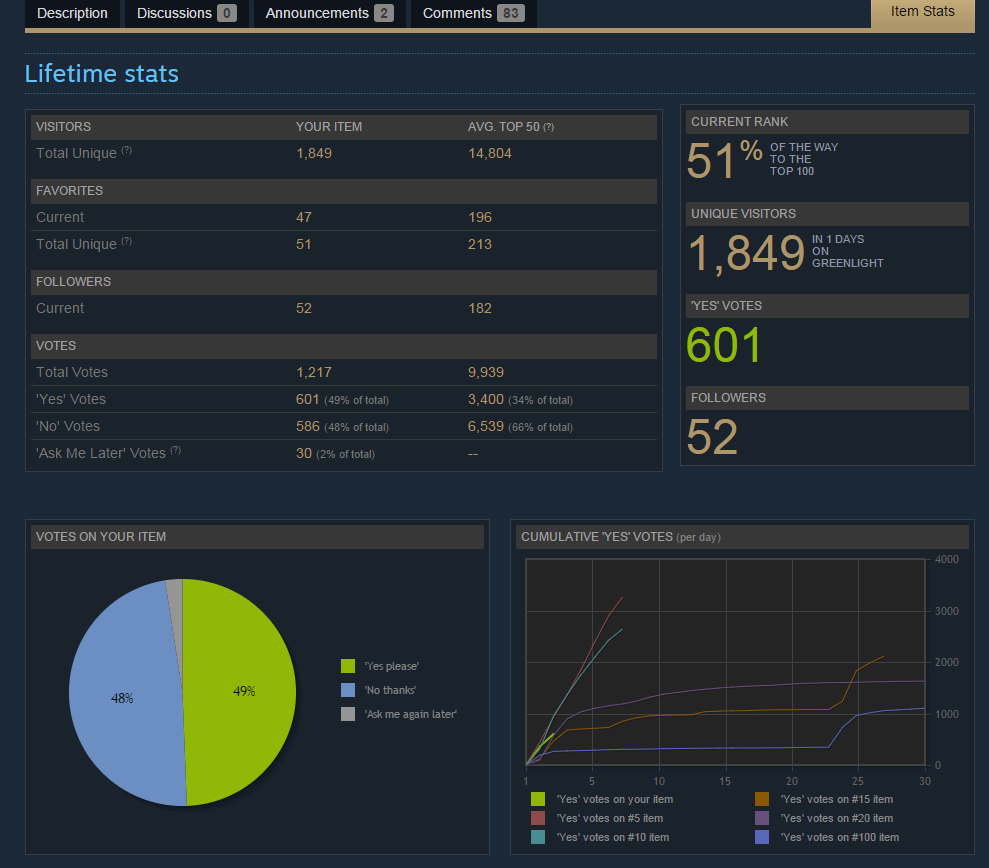 Day 2 (in progress)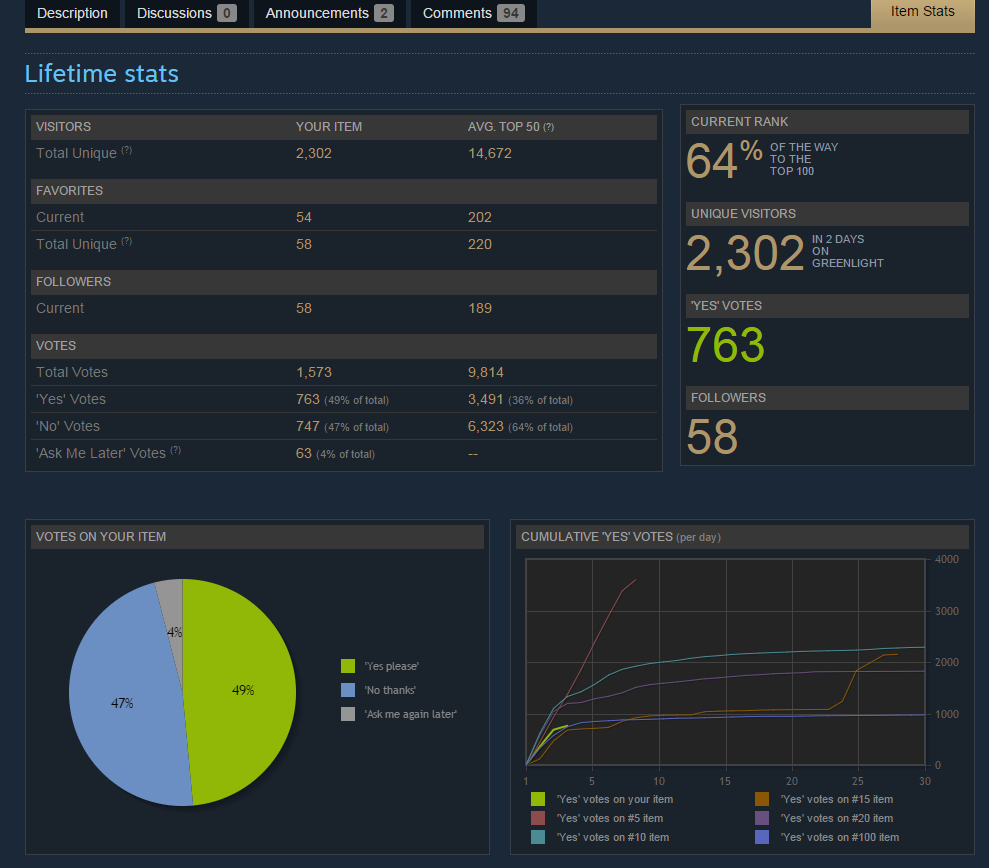 Now you can see the dynamics of the process.
New trailer for the game: Youtube.com
Feel free to support us on greenlight, as we need more votes. Thank you.
I'm going to post updates as it goes.