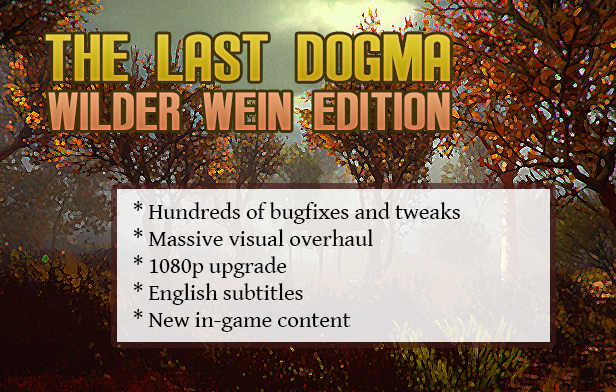 The game is now named "The Last Dogma - Wilder Wein Edition" to reflect many significant updates it got since release.
I didn't post any updates in the last months due to lack of feedback, but now it seems there are problems with Chapter Select menu and some new in-game texts, which will be fixed in the next patch.
If you found some bug or a typo, please let me know.
Soundtrack DLC is now available on YouTube:
DRM-Free Standard version of the game is now upgraded to Deluxe. Which means that the soundtrack is now available for FREE (I love when people spell it like that, like "free" is a magic word) for all buyers of non-Steam version:
Sashadarko.itch.io
The game will be on sale tomorrow (80% OFF).