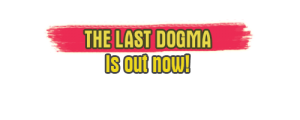 The Last Dogma is available for 6.99$ (Standard Edition) at the game site. The purchase system is immediate - you pay and get the link instantly after that. You will also get a Desura key, if you need one (contact me via e-mail).
It's a PC build and it's compatible with both 32 and 64 bit systems. You will find system requirements list on the site.
I'm waiting for approval from Desura. IndieDB page won't be getting any news after appearing on Desura.
You can get the soundtrack from Bandcamp.