During august several changes have been made to the balancing as well as bugs fixed. One of the big problems that occured during the campaign was that pirates created big fleets that made sailing very hard for other factions. This is now resolved.
Furthermore the bending system has been completely changed. Now earthbenders have a range of 130. This is the biggest range a bender has compared to archers who have 150 or higher. Earthbenders can also fire under an angle of up to 50 allowing them to easily shoot over hills and walls. The earthbender units do have the weaker projectiles and a bit less accuracy than other benders. Furthermore the higher tier the bender the better the accuracy (although firebenders are always very accurate). Firebenders have the shortest range and the smallest angle at which they can fire while waterbenders are in between. This makes benders of different elements stand out and create unique playstyles.
Several other smaller changes have been made as well. These will be revealed later when the mod is updated. As of now the mod is also being updated in terms of graphical quality. This is taking a lot of effort so if you are interested in joining me in creating this mod please join the discord server!
Below are pictures of new units assets that have been remade: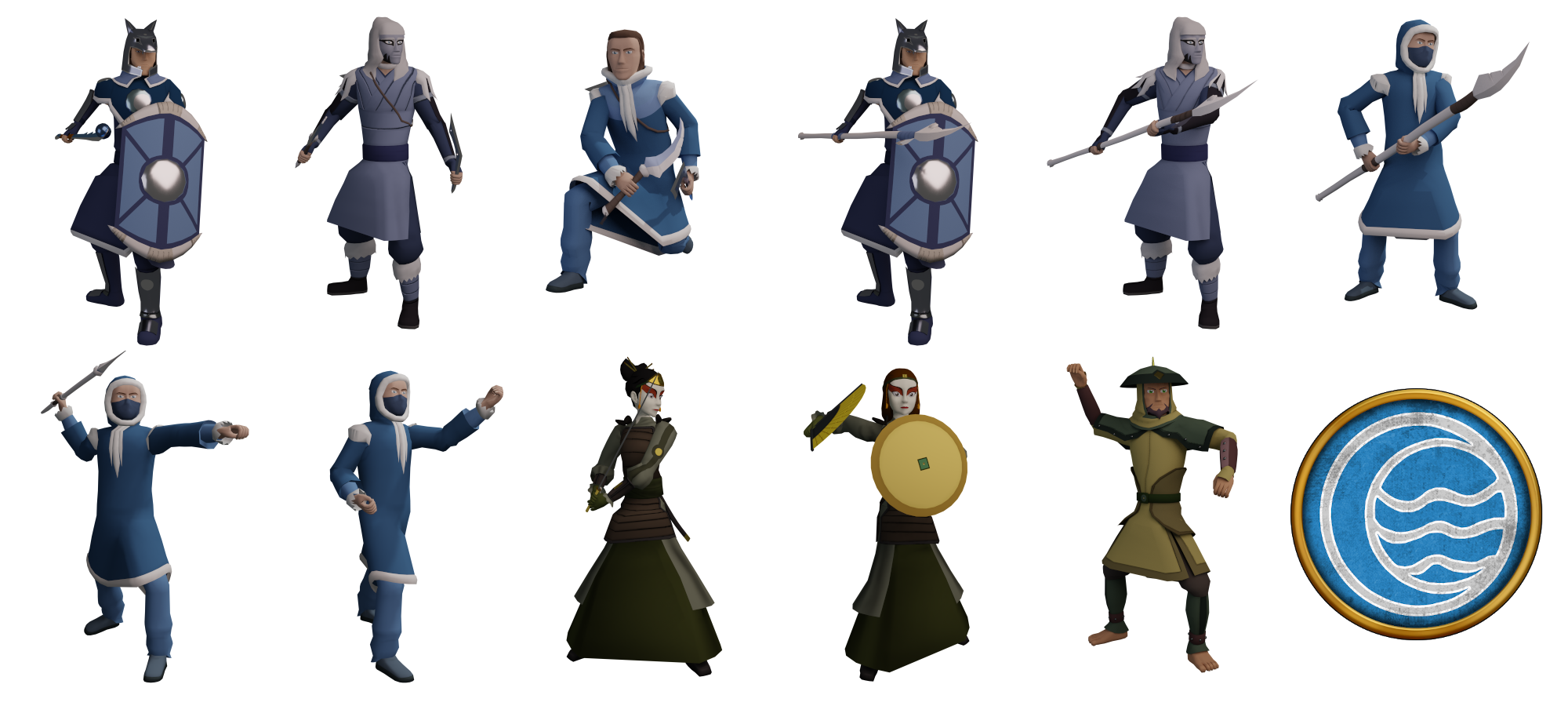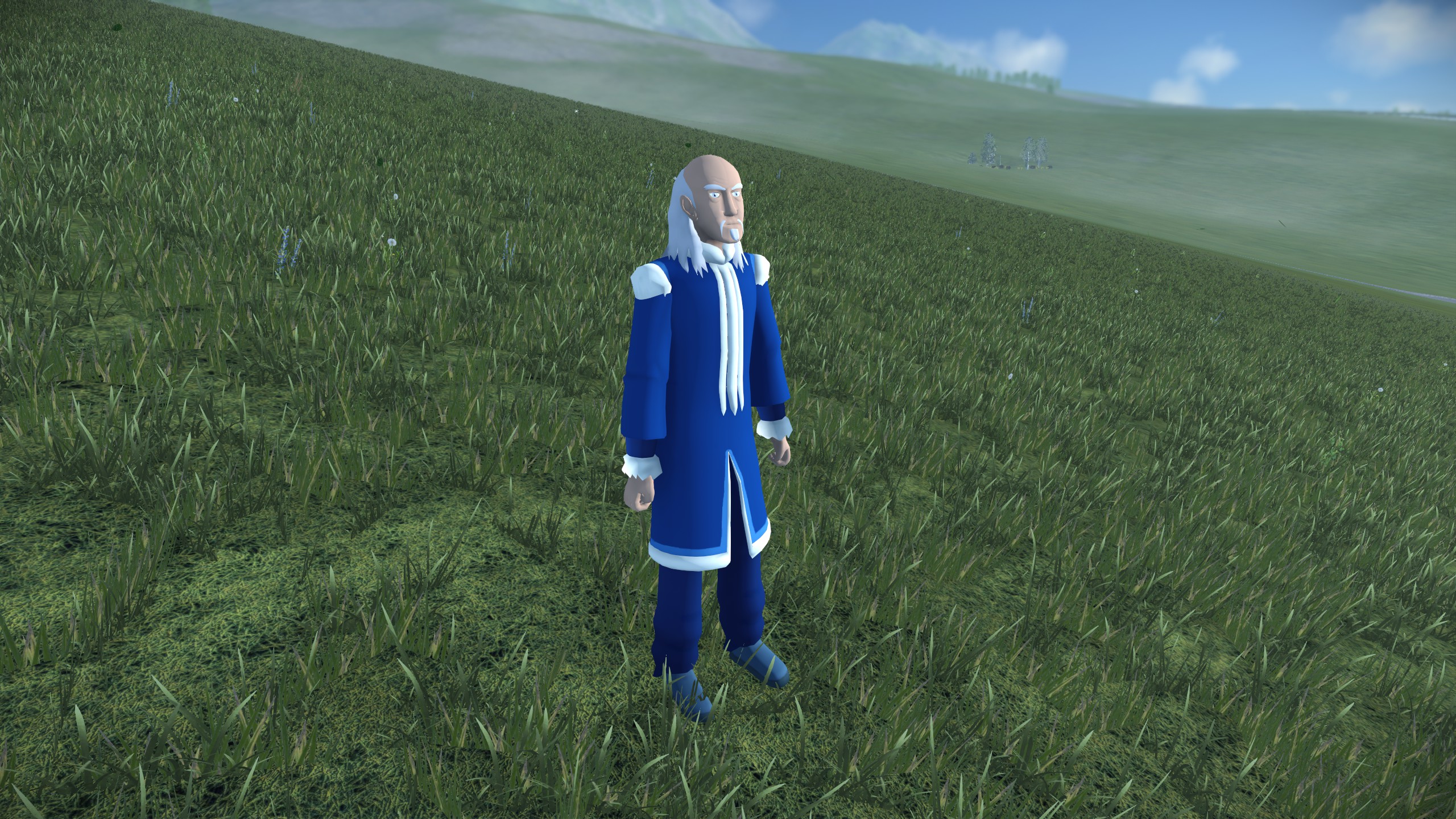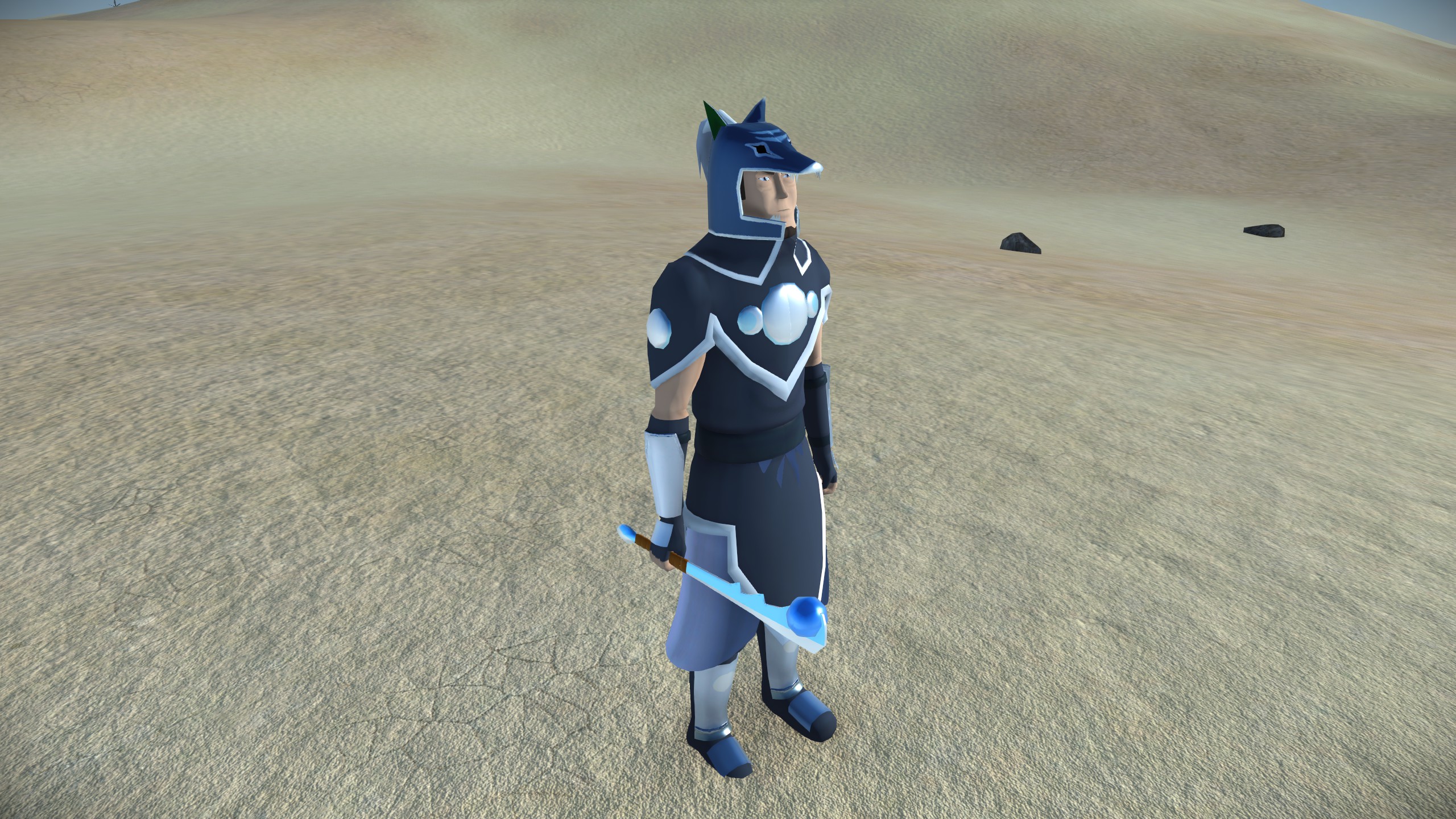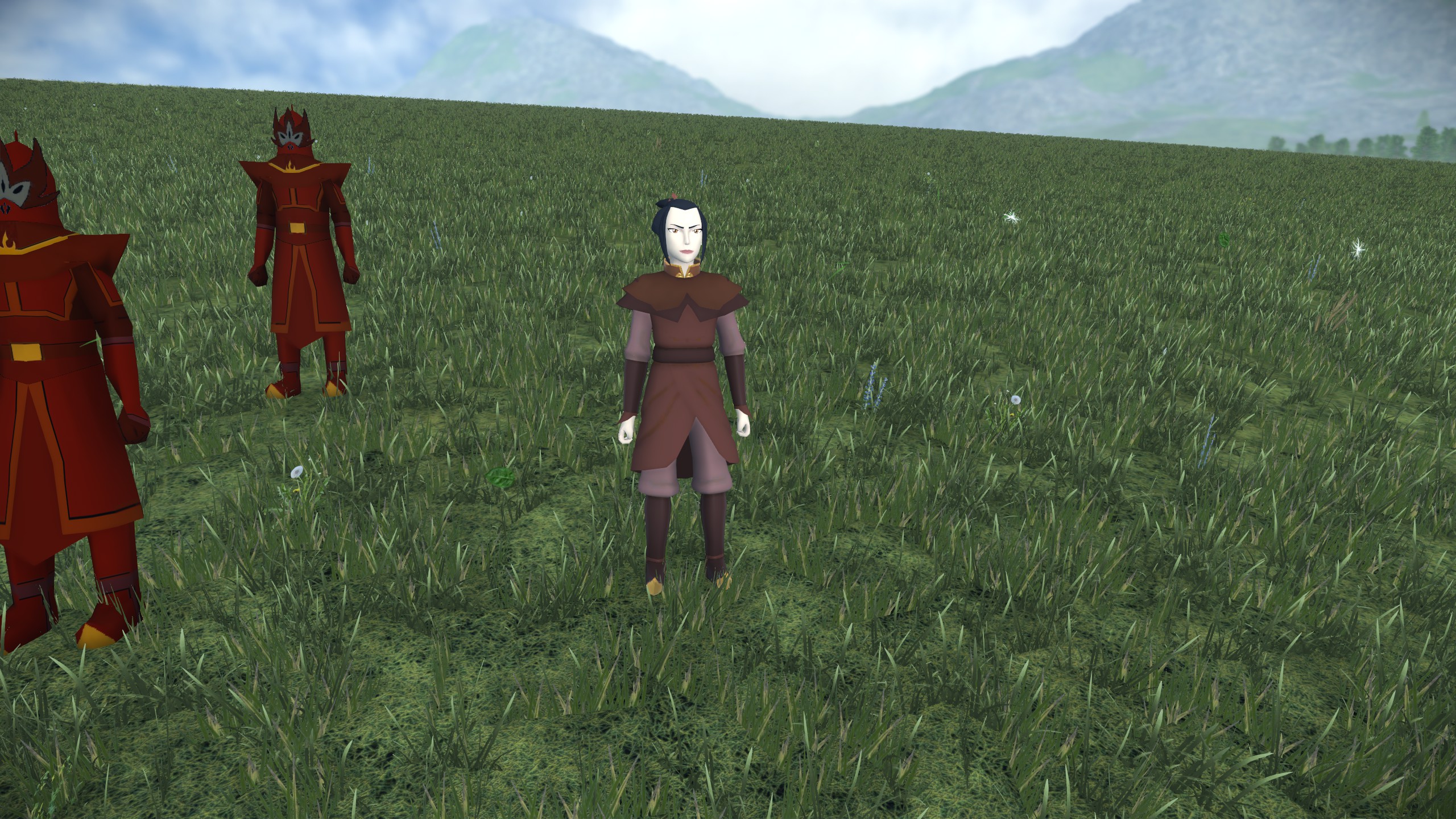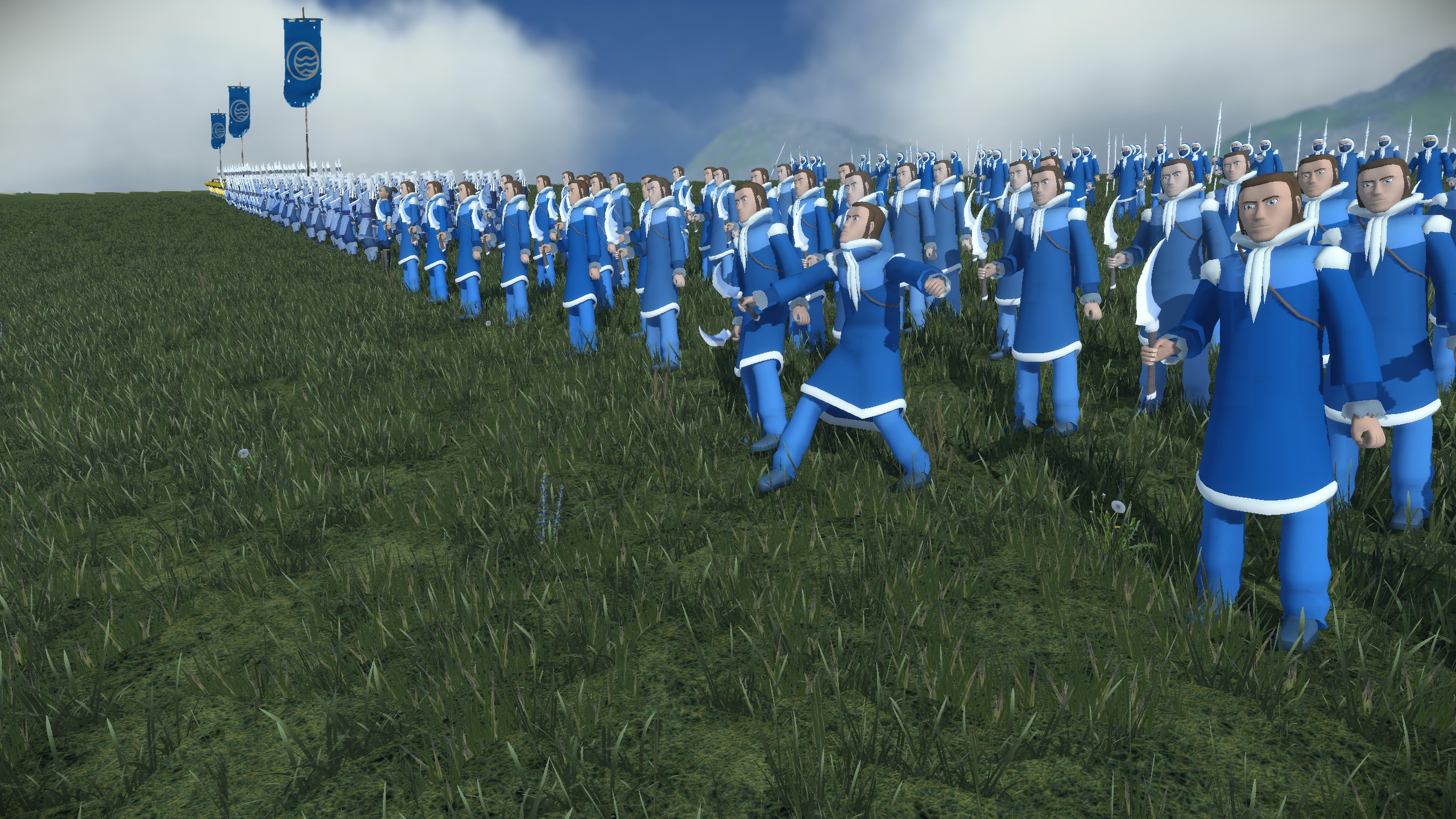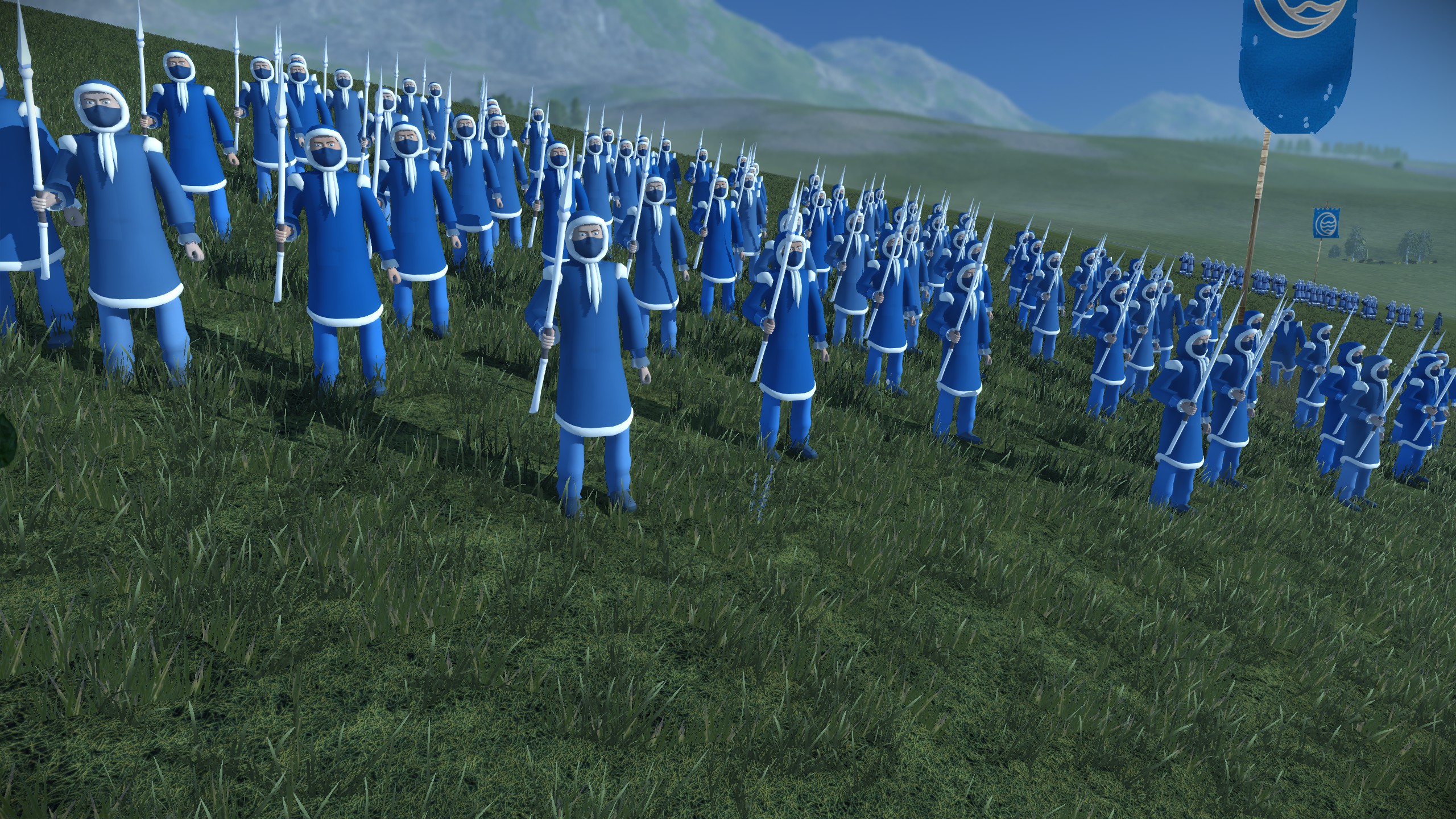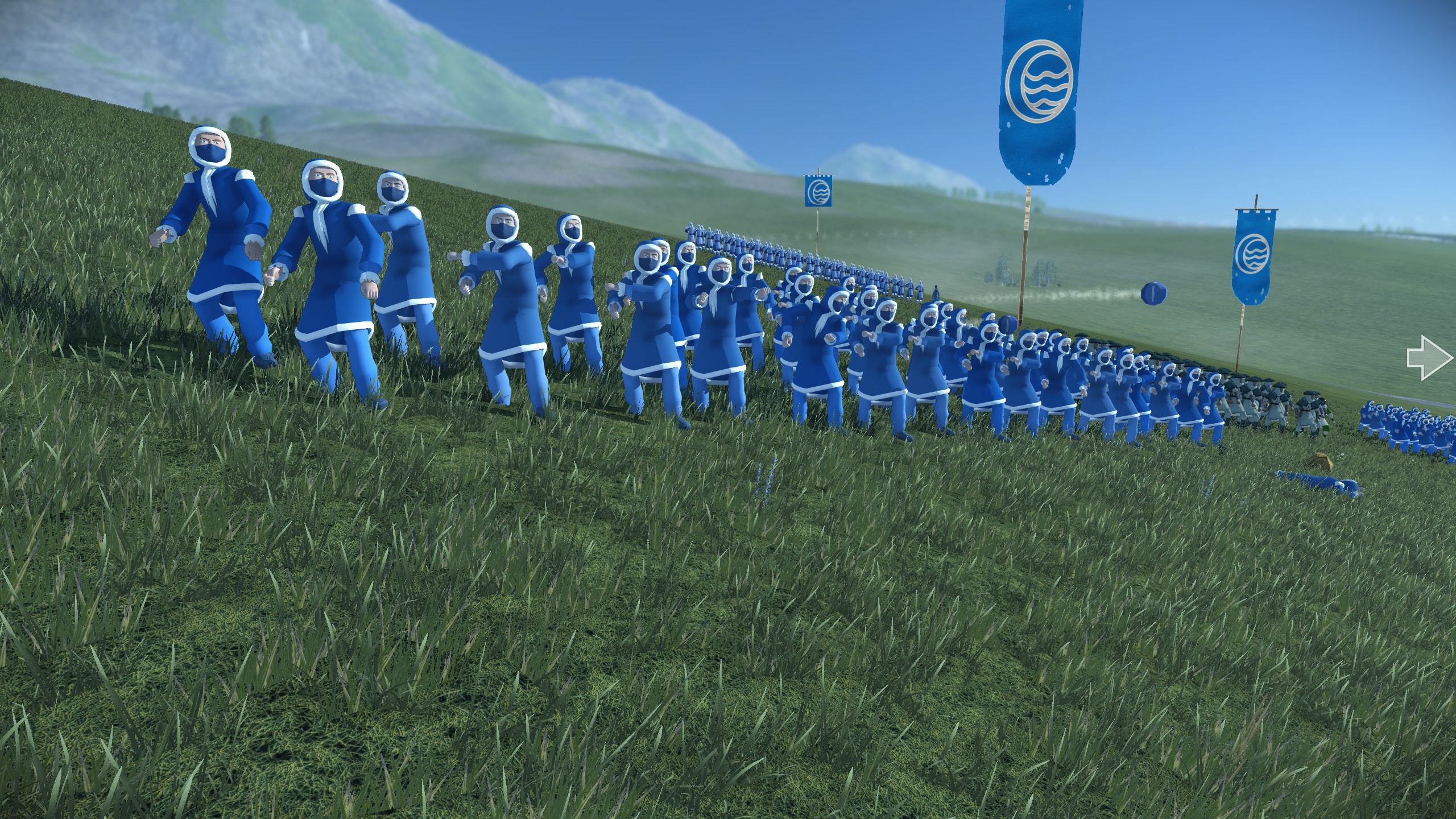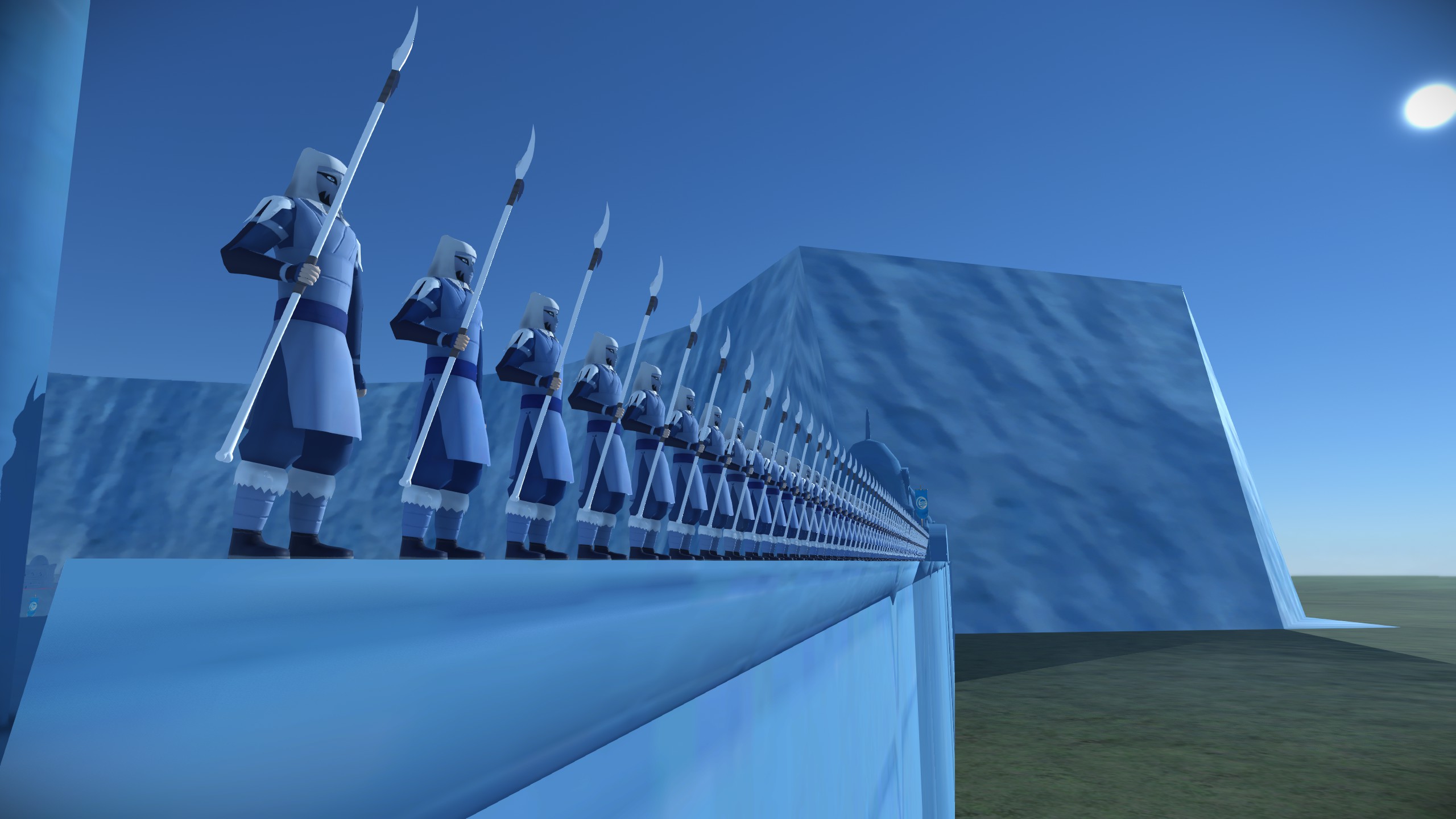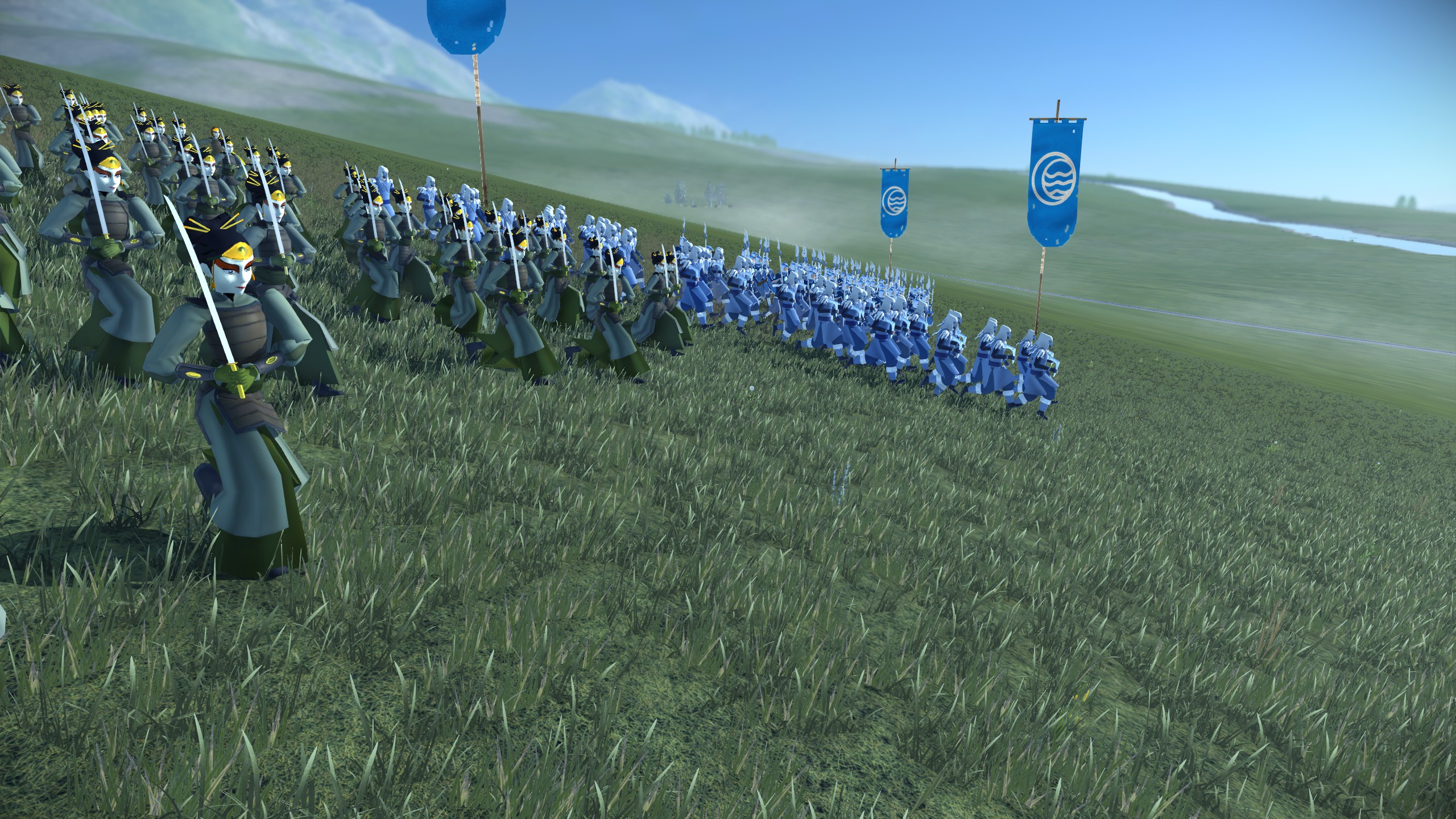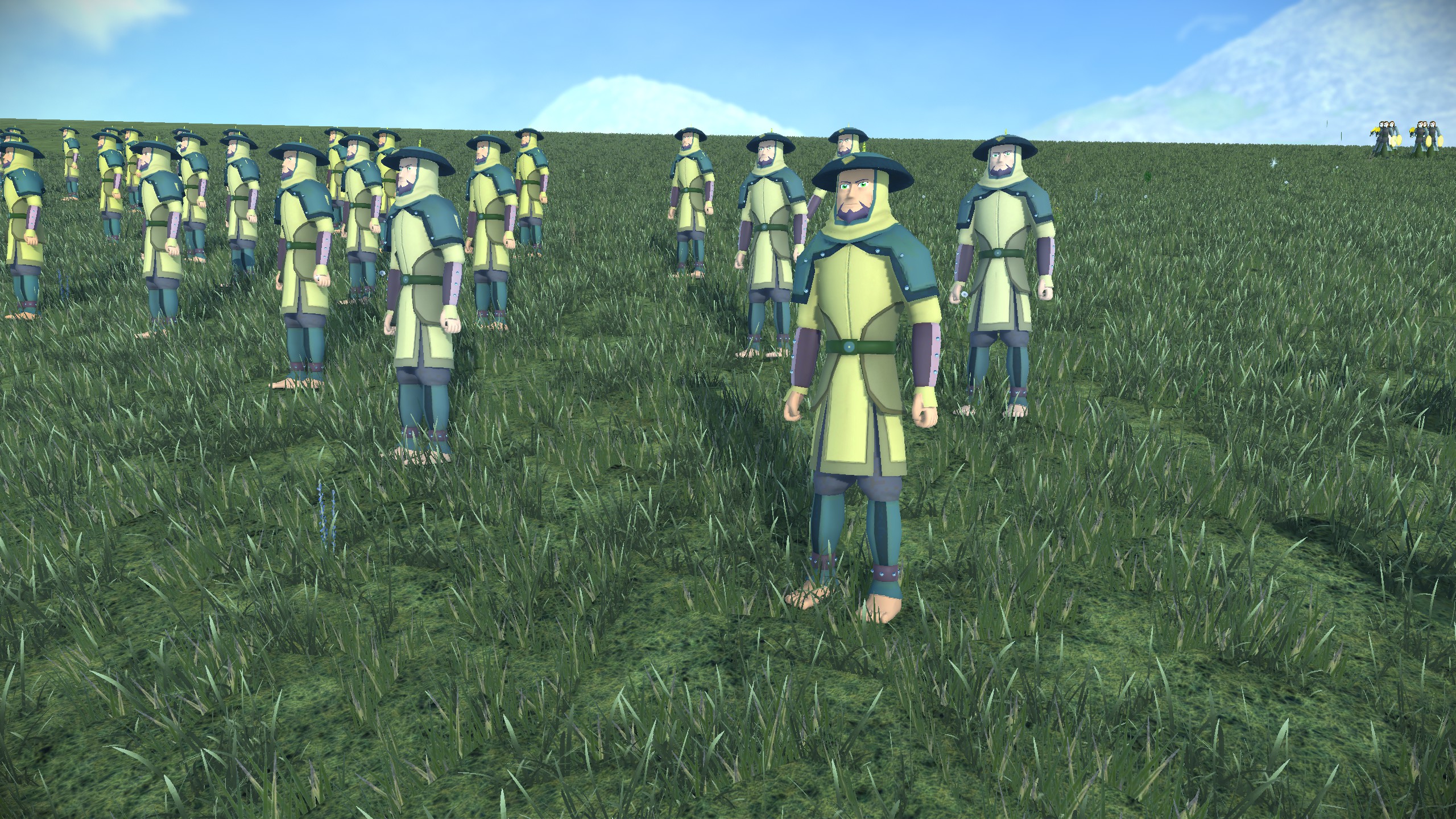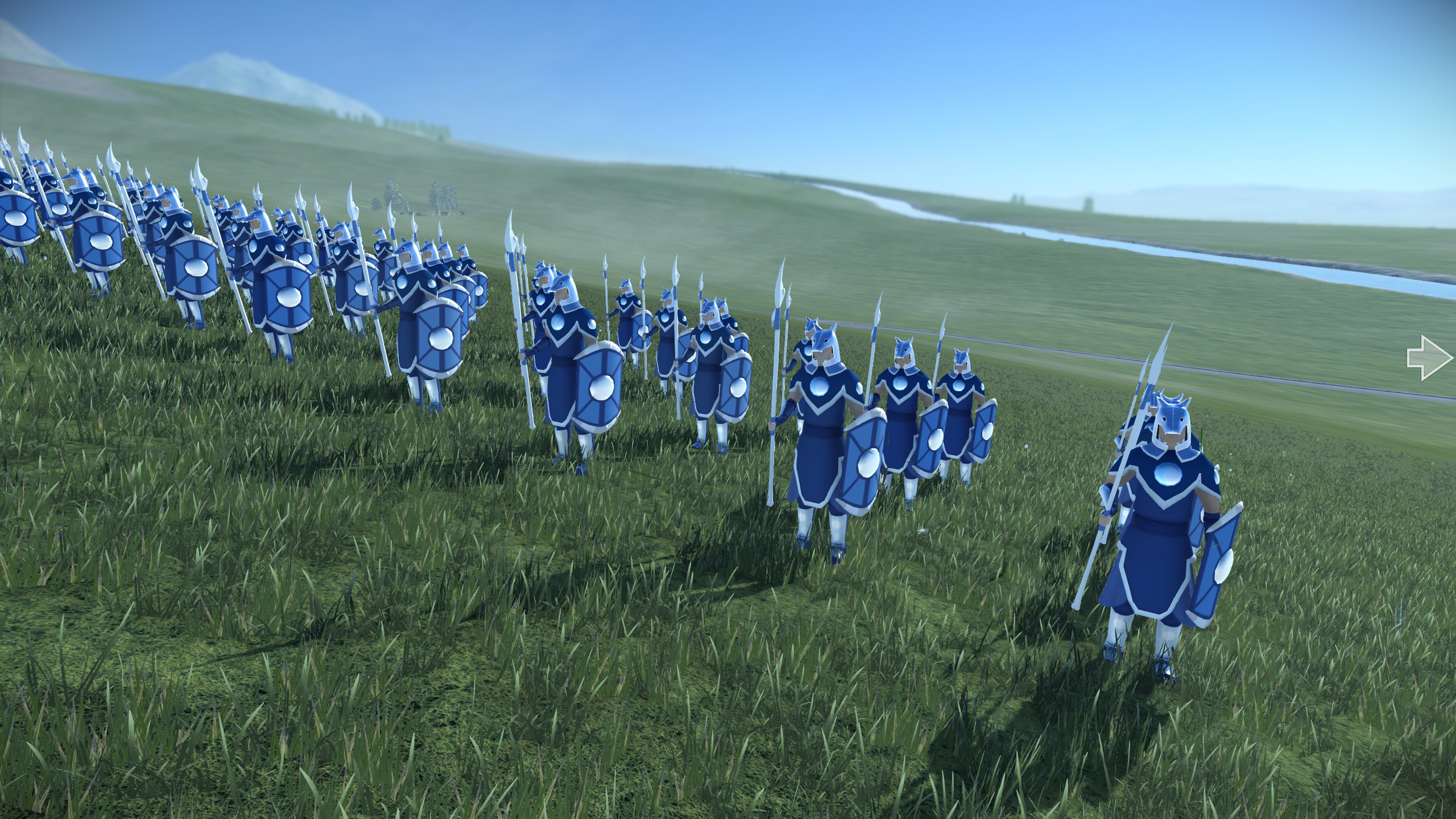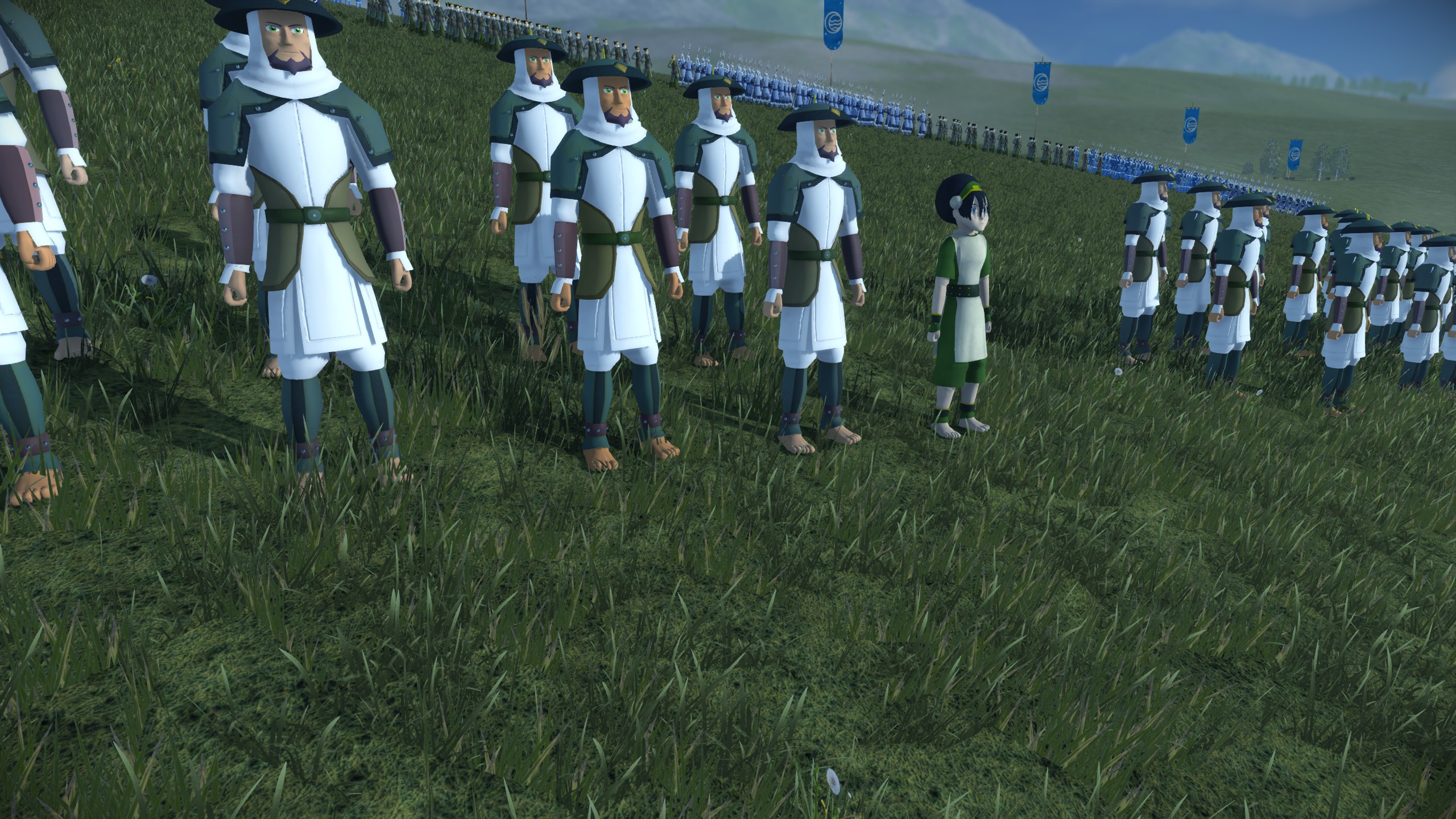 Furthermore several projectiles have been redone: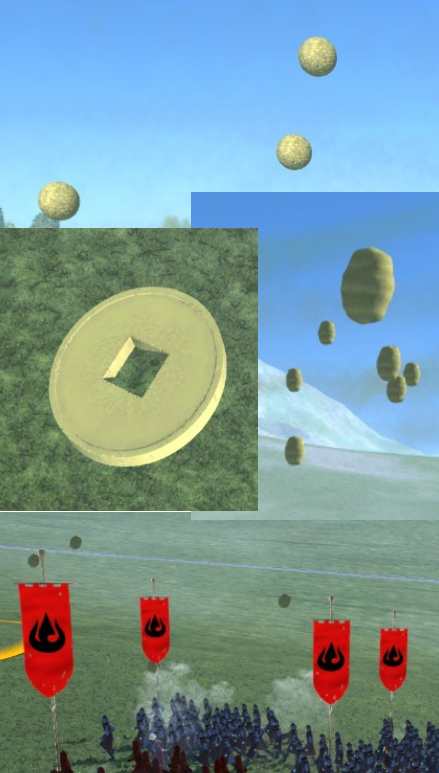 Credits:
KurdishNomad - making the mod (unit models & textures, battlemap models & textures, strat models & textures, campaign map, ui, banners, bending animations etc.), parts of main menu
Hector - Helping with the implementation of vegetation on the battle map and parts of the menu UI
Dagovax - Helping with the implementation of bending animations and adding sound effects as well as creating many useful scripts and plugins to speed up various modding tasks
Drtad - collection of quotes, testing and feedback
Kashyyyk - descriptions of campaigns, diplomacy, units and events, testing and feedback
Wlesmana and LOTRTW team - base of the animations pack like two handed sword/spear unit animations. Use of ground textures as a base for new ATLA style ground textures
Velserin - Making a batch file to more easily start up the mod, making icon, making additional loading screens, testing and feedback
Trio - Testing and feedback
Lanjane - Testing and feedback
Greg Bugatti - Testing and feedback
Loqa - Testing and feedback
manicx - Main menu background video
Partyzap - testing and feedback
Ser Tabby - testing and feedback
Master Mucher - testing and feedback
Ekul - testing and feedback
Slamming_Fella - teting and feedback
Many toolmakers such as Wilddog and Makanyane of IWTE and Vercingetorix, Redfox, Dagovax- Providing tools to make many aspects of modding possible
RTW modding community - Aiding me in the termination of many errors and hurdles.