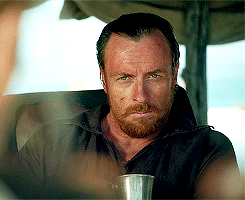 "Nobody will believe it's possible until we show them.
But when that day comes, you know what they'll say?
They'll say that it was inevitable."
- James Flint, Black Sails
Dear friends,
Today I am proud to announce that together, we did it. Yes, any mere gamer, like myself, can take it upon themselves to stop moaning on forums and establish their own serious development team to build the game of their dreams. Proven by gamers, for gamers!
Beyond us, we must bow to all communities, all journalists, all medias, streamers, brother indie developers, cool guys from Steam and GOG, our families and friends who bore with us, who trusted us, and believed in the After Reset RPG.
Guys, since I revealed and shared the After Reset world with you, you've been supporting, encouraging, and inspiring it. You've shown great belief and trust in a mere gamer just like you, with no industry background, with only his works, devotion and perseverance. I've tried to do my best to meet your expectations. It looks like we're a good team :)
Due to your attitude, empathy, and belief you demonstrated during this campaign, I made up my mind to sell my small business and put all my time and resources into After Reset IP. Thus: yes, we're going into full-time development. Thank you for your encouragement.
Everyone from the team is epically excited as well and hard at work on the prologue to release it in time. We've already set a schedule for programming, modeling, animation, and sound design. And we didn't forget about TFoG graphic novel or our awesome cinematic intro ;)
SO, WHAT'S THE NEXT STEP?
For Backers: for the coming 14 days, Kickstarter and Amazon will be proceeding operations with your pledges. After that period we'll send you a survey to collect required data to start delivering your rewards. Starting from Co-Founder status on forum (you might be interested in creating an account there in advance).
For Black Cloud Studios: first, I need 5 days off. :) Right after that we'll dig in completing development in time. We had a big meeting yesterday with the team: everything is planned, every issue is solved, everything is going all according to plan. I'll be keeping you transparently updated about our progress in person. I'm sure you will like and be proud of it as founding fathers.
HOW TO BACK US NOW OR UPGRADE THE PLEDGE LATER?
After the campaign on Kickstarter is ended, it is still possible to back After Reset RPG by Direct Pledges via PayPal on our store page: Afterreset.com. We should bring back the Store by the weekend.
You'll be able to upgrade your pledges there as well. Just keep in mind that any digital pledges will be available through there before we launch Steam EA or GOG EA. Physical tiers will be available through our web site only.
* * *
Once again, a huge thank you from the heart!
We, and personally myself, will do our best to bring you splendid RPG gaming experiences and make you proud to be our backers and followers.
Sincerely,
Richard.