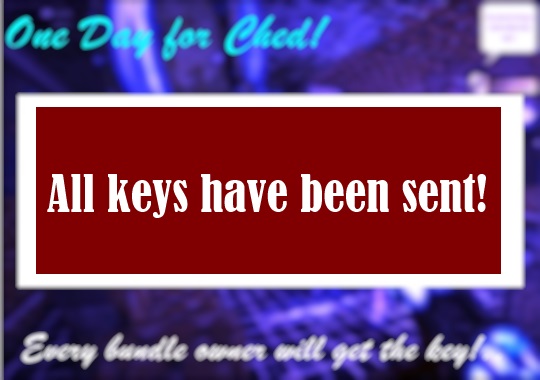 As we promised couple of days ago, everyone, who had bought the game on the bundle, will receive the free Steam key. So, now we're proudly announcing that our publisher Strategy First gave all the keys that were needed to the bundles that we were in! So now everyone can grab his key!
Thank you, Strategy First, for cooperating with us at this point and especially thank you for providing the 25 000 keys for free to bundle gamers! They are really grateful and they will never forget it!
Now you can play ONE DAY for Ched v.1.0.5 on Steam with your Steam keys. Please contact bundle administrators to get the keys! And keep on playing ONE DAY for Ched! Tell your friends about the game, make it more and more popular! We will be very pleased if you do so!