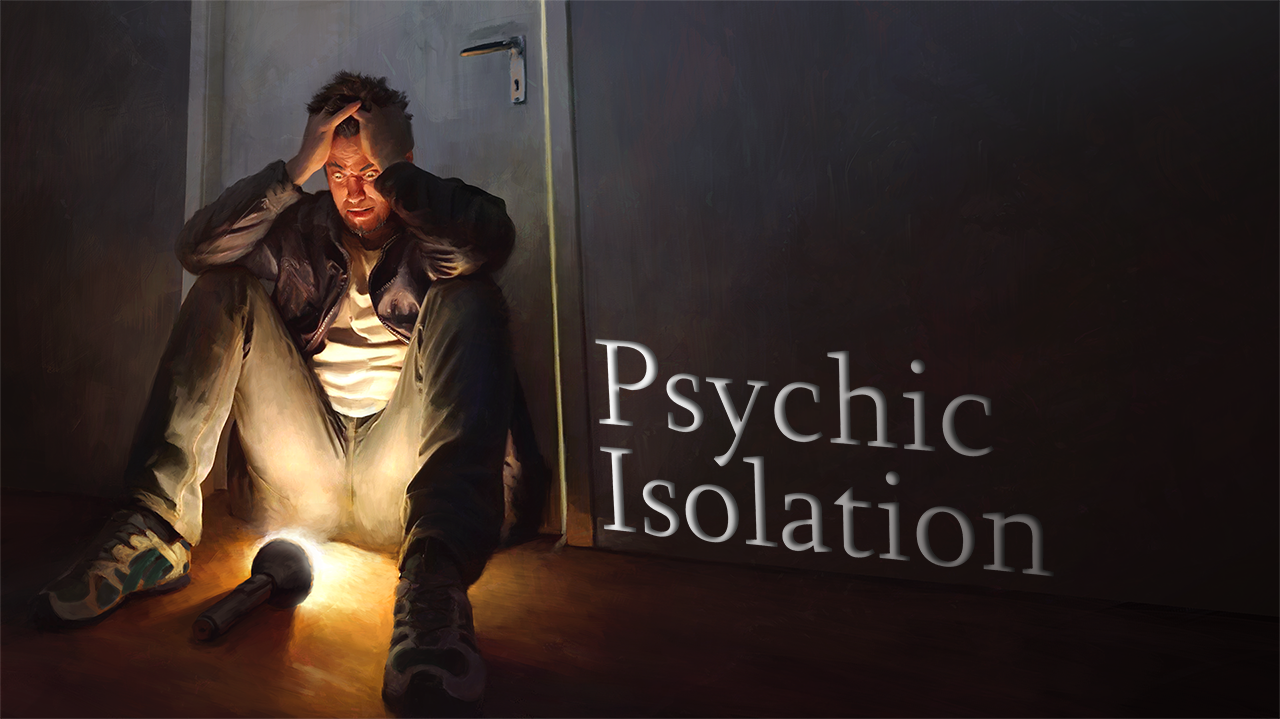 In August 2016, I finally made it.
I had a demo ready that was playable and that I thought would be able to convey my idea.

And guess what: Right when the day came for me to submit it to greenlight, I was about to delete everything.
It was so bad in my eyes.
It didn't work out as I wanted, it didn't feel complete and the story felt rushed.

Luckily I had a couple of people to rely on who told me to submit it to Steam Greenlight... and so I did.
This was the probably worst night I had in the last two years...
I couldn't really sleep and whenever I closed my eyes, I saw the comment section raging about how bad of a game it was, followed by youtubers playing my game and pointing out how "shit" it was.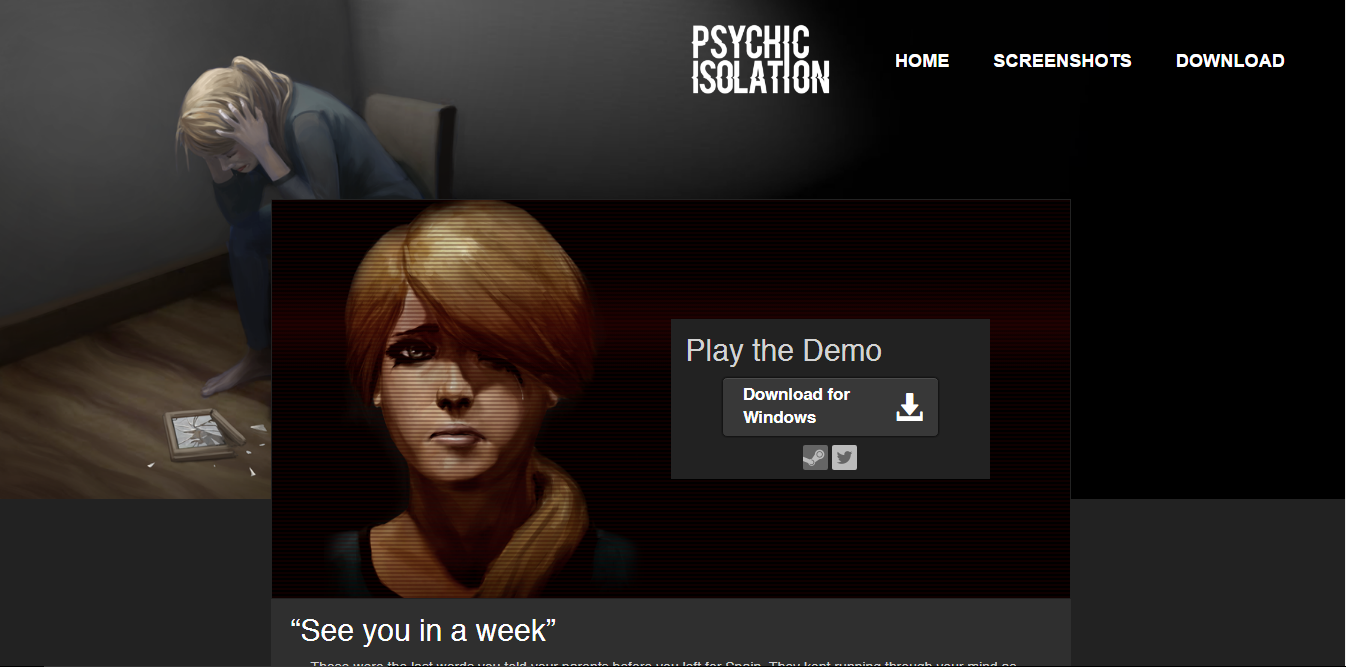 (Image of the site at the beginning ... I don't think it changed a lot... for now)
I got up and refused to check the submission over night...
As I got on my computer I thought I'm dreaming.

Hardly any bad comments – some criticism but overall very positive.
Sure, I put it up on twitter for some of my audience to maybe push it a bit – and this was my straw to grab on.
I thought that it was only pushed so much cause the people on twitter helped me.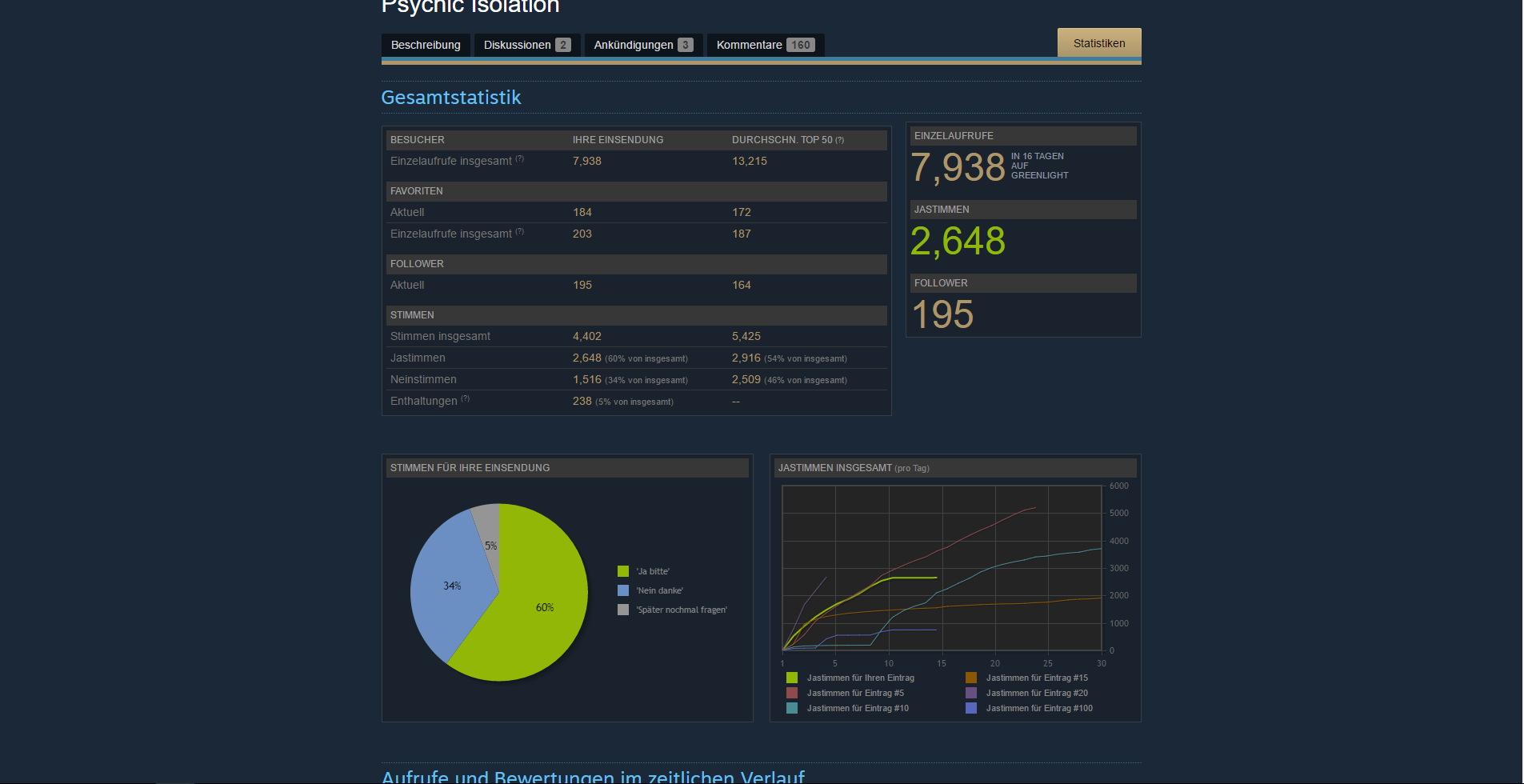 (Image of the stats after I got greenlit in german... not the best stats, but a decent start)

Over Gamescom (German Games Convention) 2016 a friend of mine (Luigikid Gaming) made a video about the demo...
His audience is pretty different from mine... and heck, even the comments there were positive.

Within less than 48 hours I managed to hit the top 100 – and within less than 10 days I was greenlit.
I made it...?
Am I gamedev now?
Did I finally understand how gamedev works?

Well, I most certainly don't feel like it.

From here on things went pretty positive.
I had the idea of starting a kickstarter campaign along with the greenlight submission.
However, germany doesn't really use credit cards, so I had no way of setting this campaign up and decided to fund everything myself.

A friend of mine got some attention on the project and wanted to help me out with sounds and music, gave me an introduction to Fmod (A pretty good audio engine tbh) and in january this year another friend started to help me out with the design.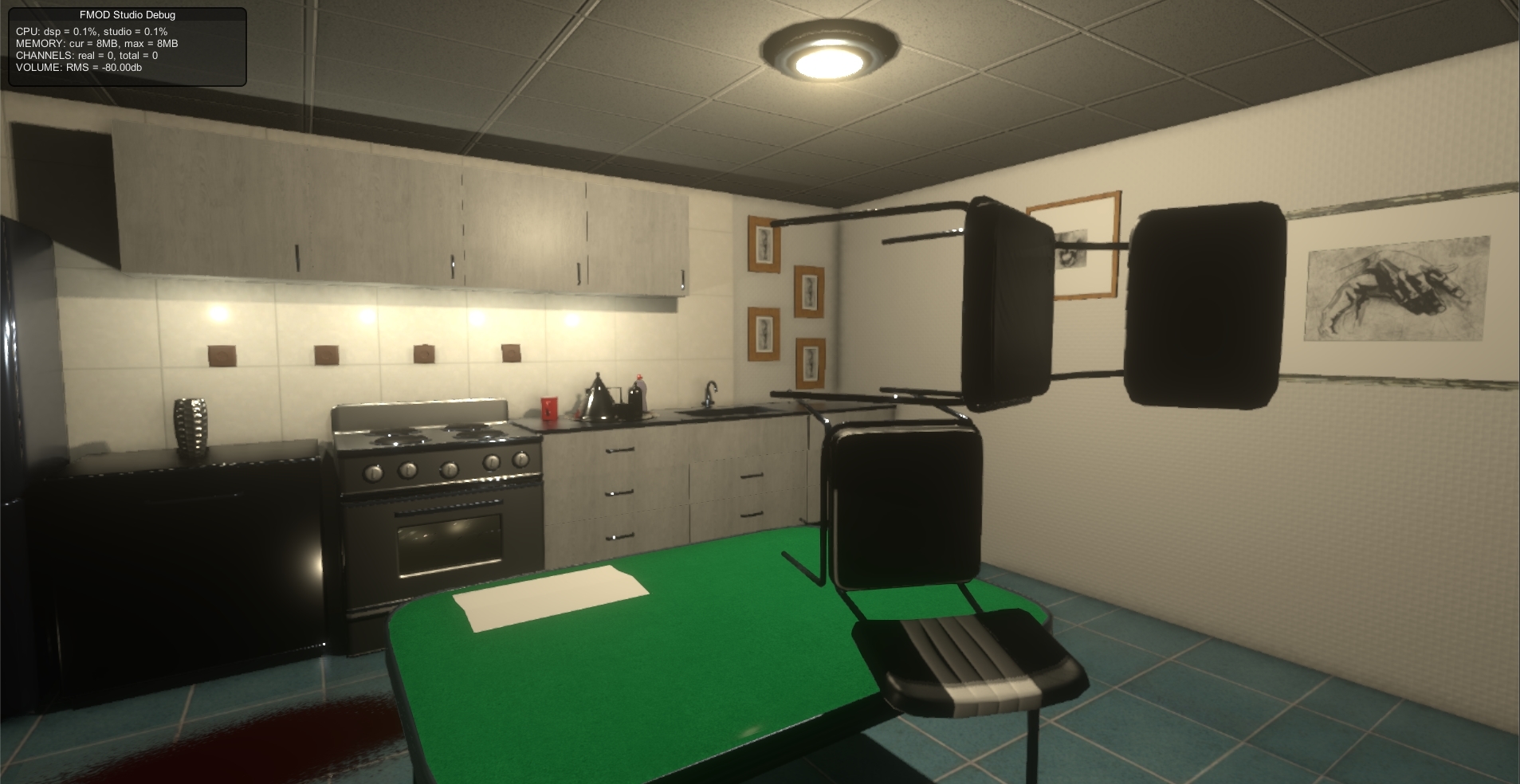 (Picture of me working on the dragging system again and trying to make the interior look more lively... it's all gone now tho as the entire interior structure changed)
And heck, things have changed.

Now we're in the present.
Episode one is being remade again (Not everything got deleted tho) with a complete redesign, runs faster than the demo did and Episode 2 is also in the works.

I went all in with everything I had and have.
Streaming isn't my focus anymore and I'm using all my power for this project.
I asked / hired several artists (Audio, Voice and art), trying to achieve the highest quality end product I could possibly go for.

And as we are now in the present – We are hitting Steam Early Access on July 25th on which we will hand out Episode 1 for free as a demo and Episode 2 for a little price for those who are really interested in the game and want to support us a little early.

Regardless – this is the end of the blog series "From Bad to... not so bad" - however, we will continue our dev diary as usual in a 3 day interval.

Thank you for reading, hopefully I got you a little interested.