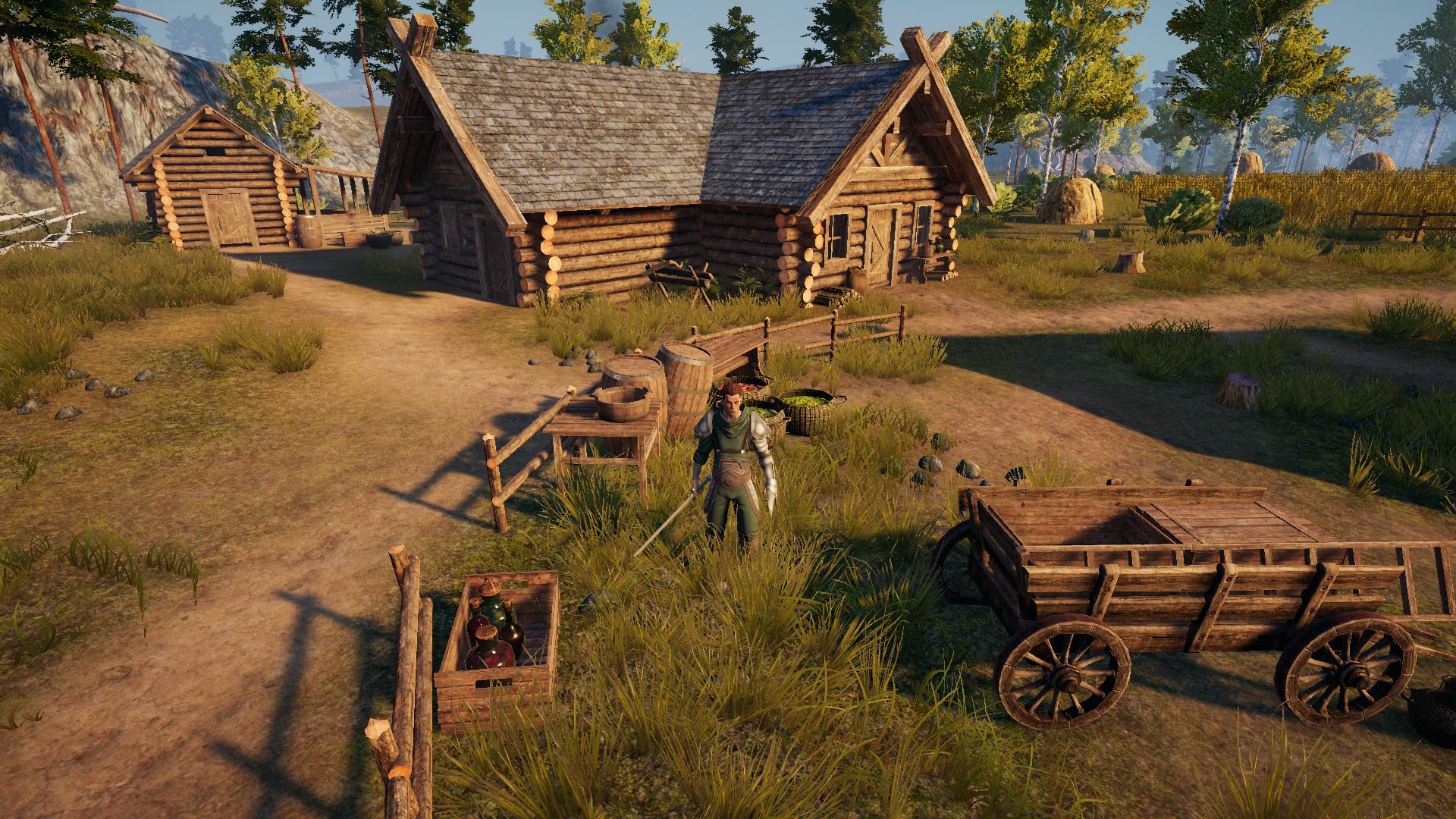 At the first location of our game, among the forests and meadows will be a small medieval village. In it, the hero will be able to find some supplies, gold and learn about some events in the village.
Here the hero will be able to take the quest and help the farmer, although in our game the player can do anything. The player will be able to abandon the quest or kill the farmer and take away everything he has.
To the village was as similar as possible to the real village, we made houses of logs, wells, many boxes and boxes, barrels, cans, bottles, dishes, etc.
In addition, we removed the old cart and made a new one. All our models use LOD to optimize and reduce the load on the graphics card.
Stay in touch!