Hello IndieDB! I'm going to post new news here from now on as well as Steam and via the newsletter. Check back often for updates.
These last few weeks I've been working hard on the human side of the game. I've added procedurally generated faces, conversations and tone of voice, and it's added loads to how the game feels to play.
This is all in preparation for a playable public demo and a new Kickstarter campaign in the summer. Read on to learn more about what I've been up to!

Customised faces have been on my list for a long time, and I'm really pleasd with how they turned out. Here's a preview of some of the different faces that can be generated:

Read the full post for more about how the code works under the hood.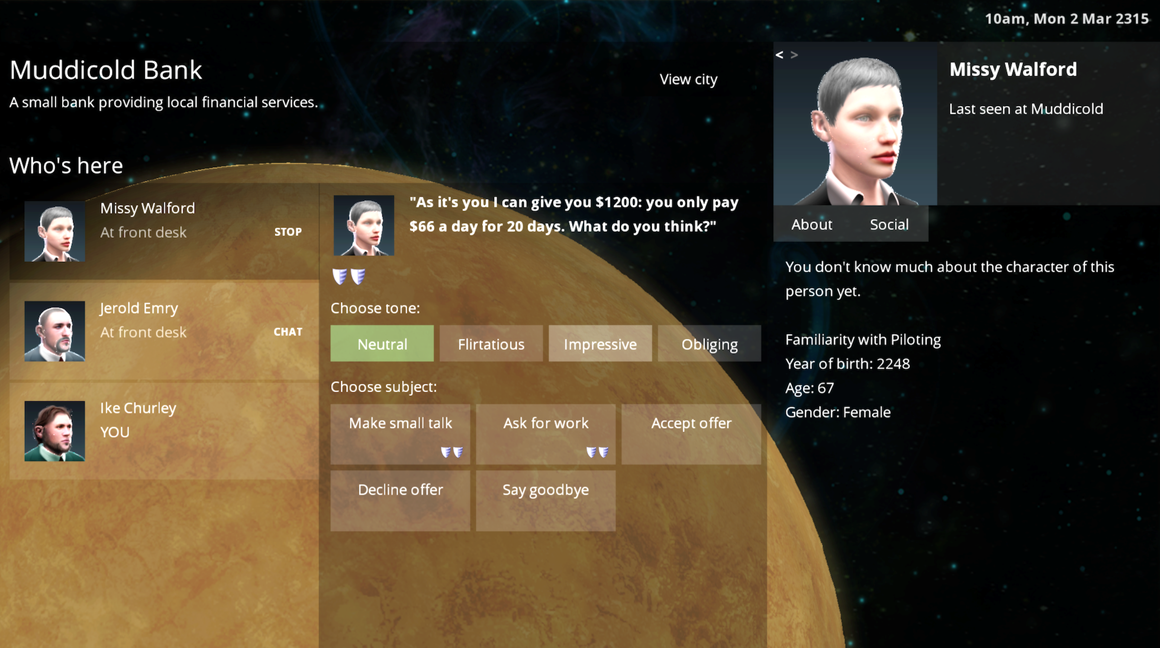 When deciding how to support dialogue, I researched all the different ways that these systems are normally done in video games: I wanted to ensure that our system is as flexible and as immersive as possible.
I've gone for a hybrid of all the methods I discovered: read more about the dialogue system here.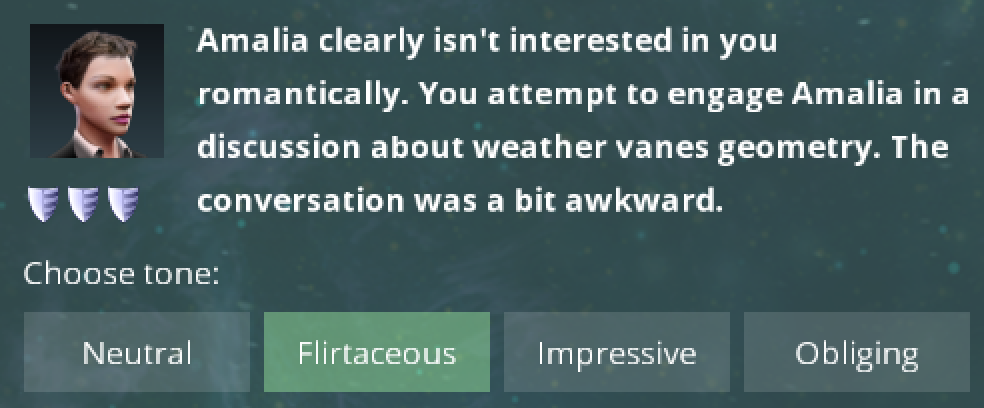 I've also been working on adding tone of voice to the system. This adds a lot of nuance to the dialogue system. It allows for some interesting and thematic interactions, like the one above!
Read about how tone of voice works
Development update: hiring and launching ships
I've moved over to using a full entity-component system for the game, which has massively increased the flexibility of the design. This allows me to prototype new ideas very quickly.
Borrowing money and hiring ships have gone in this week: now all that remains is to add the ship launching code and space mode back into the game! I have some cool ideas for how that's going to look and feel, which I'll be sharing soon.
That's it for now! Thanks for reading!