1. Current Project Status :
All in all our Progress was pretty slow during the last months. Developers did not have time, some did go new came :)
All in all i'd say that were arround 50% Complete and 75% to the little Link release we plan and after wards the complete Version.
Thats the current Statistics:
Graphics (Models, Animation, Textures, Materials....) 75% (Link is still a pain in the ass)
Sound (General Sounds, Speech...) 60% (Mostly Speech to be done)
Soundtrack 100% ! A big thanks to ZREO !
Levels Little Link 75% (Kokiri Village 95%, Inside the Deku Tree 75%, Hyrule Plains 95%, Kakariko 75%, Goron Village 50%, Zora Mapping 50%, Inside Jabu Jabus Belly 50%)
Levels Adult Link 35%
Mapping Stuff General 75%
Scripting 80% (Still working on the Sword System. Camera,Lockon on an Enemy and all other scripting Stuff done)
So yeah thats it. A few weeks ago we released a non playable version of the gerudo valley while it was WIP. Thanks to your Feedback and even a Video ! we fixed most of the Bugs and problems on there. A big thank you to those guys you rock !
2. New Developer
We'd like to welcome William in our Team ! He will work on several maps and is the creator of the Kokiri Village which you can see here :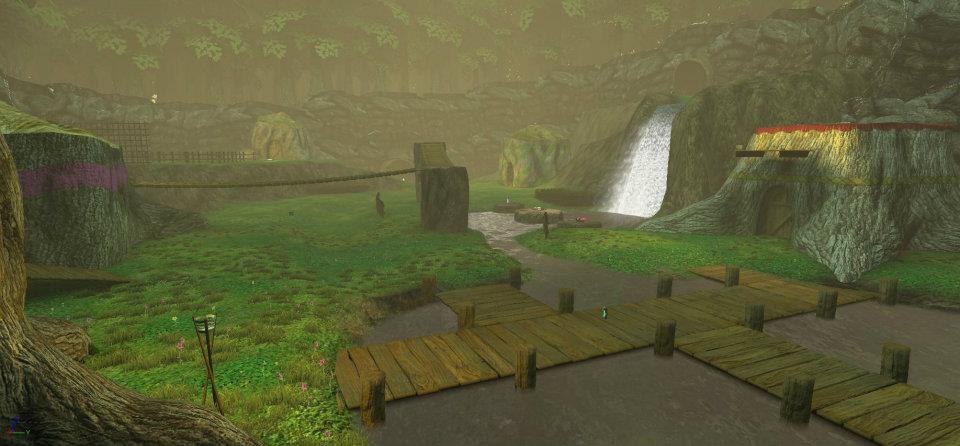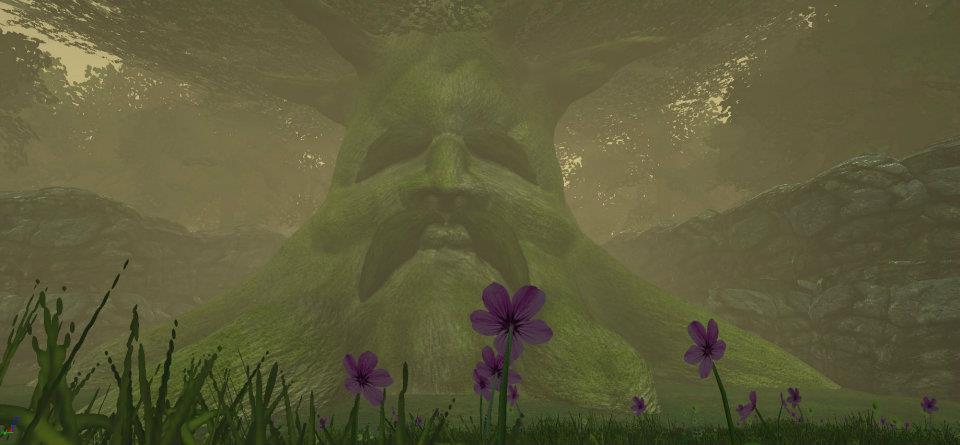 The lightning wasnt Final on those Pics ! We already implemented our Day'n'Night System.
So a warm Welcome to William and to a great future.
3. Alpha Time
We all see it coming its time for an Alpha soon. All E-Mails i got of people who registered for the Beta will automaticly be in the raffle for the Alpha ! So you even have 2 chances of testing before release i hope thats ok ? All others can still send me a mail in which they write Why you are the right Person to test the game before release ? Write the E-Mail to yuri007@hotmail.de or darknightmarestudios@hotmail.de
We will release different Alpha´s to different people. Every Tester will get a Part of the Full release. This is to ensure :

1. No one sees the whole game before release
2. The Tester can concentrate on the specific part
3. Overall better testing and feedback.
We will make an announcement once the alpha starts and write e-mails to the chosen people with instructions on how to download and Test (It will be Cd Key Protected !)
For all Testers we give you a minimum Spec you should have to play the game.
Since we dont have a Settings Menu yet you can only play on the highest Setting yet. That means you need the following :
- CPU: 2.66 GHz Intel® Core™2 Duo E6700 or 3.00 GHz AMD Athlon™ 64 X2 6000+ or better
- RAM: 2 GB
- GPU: 512 MB DirectX 9.0-compatible Card with Shader 4.0 or higher
Subjects to change.
4. Indie of the Year
A feew of you may have seen that "The Indie of The Year" is currently ongoing. We would appreciate your Vote and would love to get into Stage 2 atleast.
I also take this chance to send you a big THANK YOU because without you our game wouldnt be so great in the end as it hopefully is. Thanks !
5. Future Plans
As mentioned our priority is on the alpha :)
Afterwards we go over into Beta Status once all content is done. Then we will have a big testing phase in which we will sort out all bugs, game breakers, Plot Stopper and implement the Speech (which is optional of course !).
Then we will finish the game on Windows and maybe create a mobile or even a mac Version but due to complexity i suppose it going to be PC Exclusive !
Well thats it for this little update. The next update will be before New Year hopefully (atleast some Screenshots will come for sure)
If there will be no written Update we would like to Wish Merry Christmas and a happy new Year !

6. Facebook Page
Were now on Facebook ! Take a look leave a like Facebook.com We will publish exclusive Stuff on Facebook. We plan developer Videos along with Soundtrack Tracks to download Wallpapers and more !