Hello!
Let me introduce you a detective drama funny game. NOIR cyberpunk themed with lovecraftian story elements.

Type of game : Narrative, platform, shooter, lil-rpg
Story :
You arrive in a weird city looking for your detective mentor. Follow the investigation, complete the "Wanted Notice" quests or the side quests to make money and evolve the character and advance the investigation, solve the murders and uncover the horrible secret and fate of the city.
Game mechanics:
- Kill or handcuff criminals
- Look for evidence with your UV lamp and collect it with the scanner magnifier
- eat, drink coffee and alcohol for your hunger and fatigue.
- Move quickly by car
- buy cybernetic implants to strengthen your character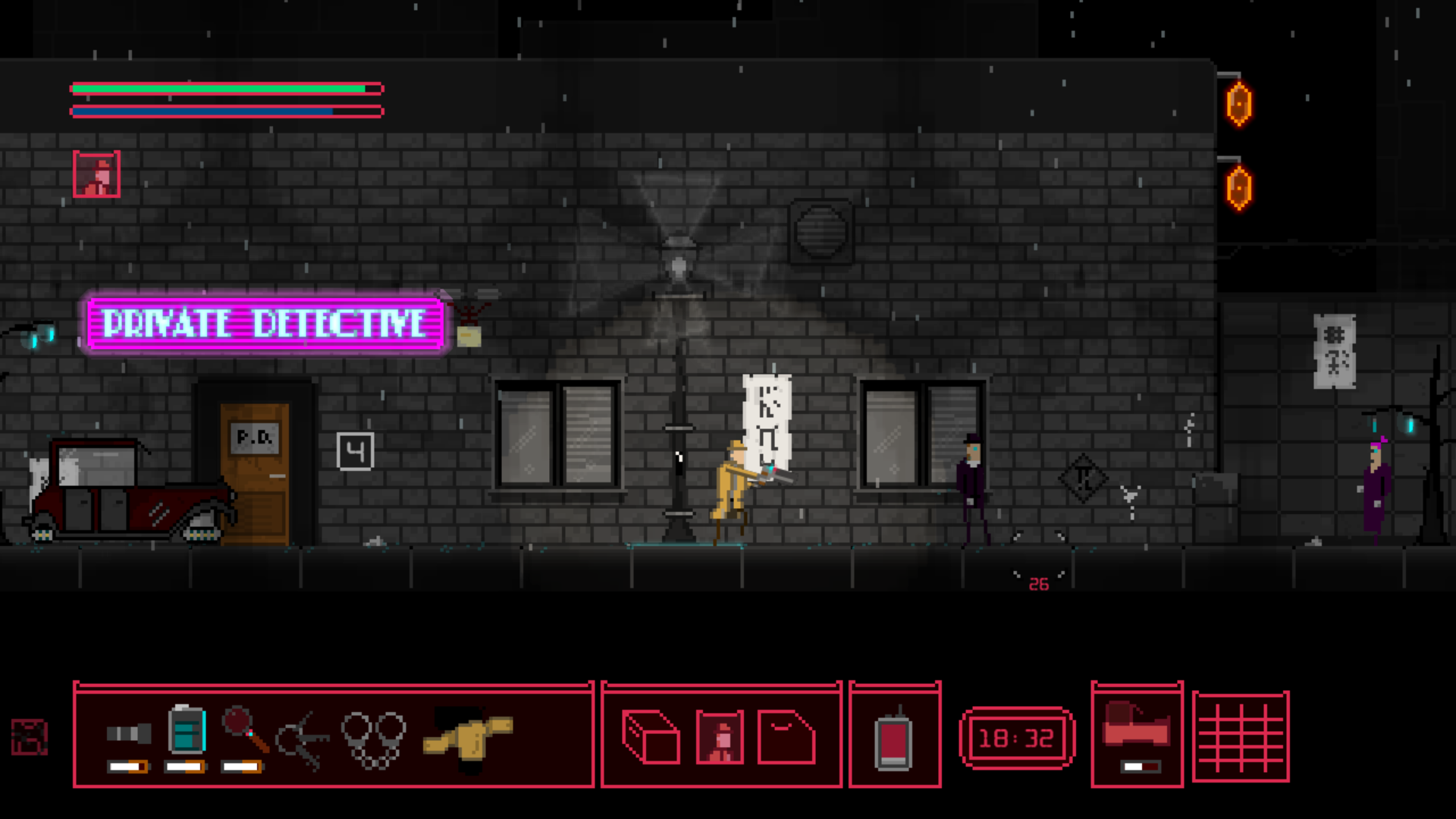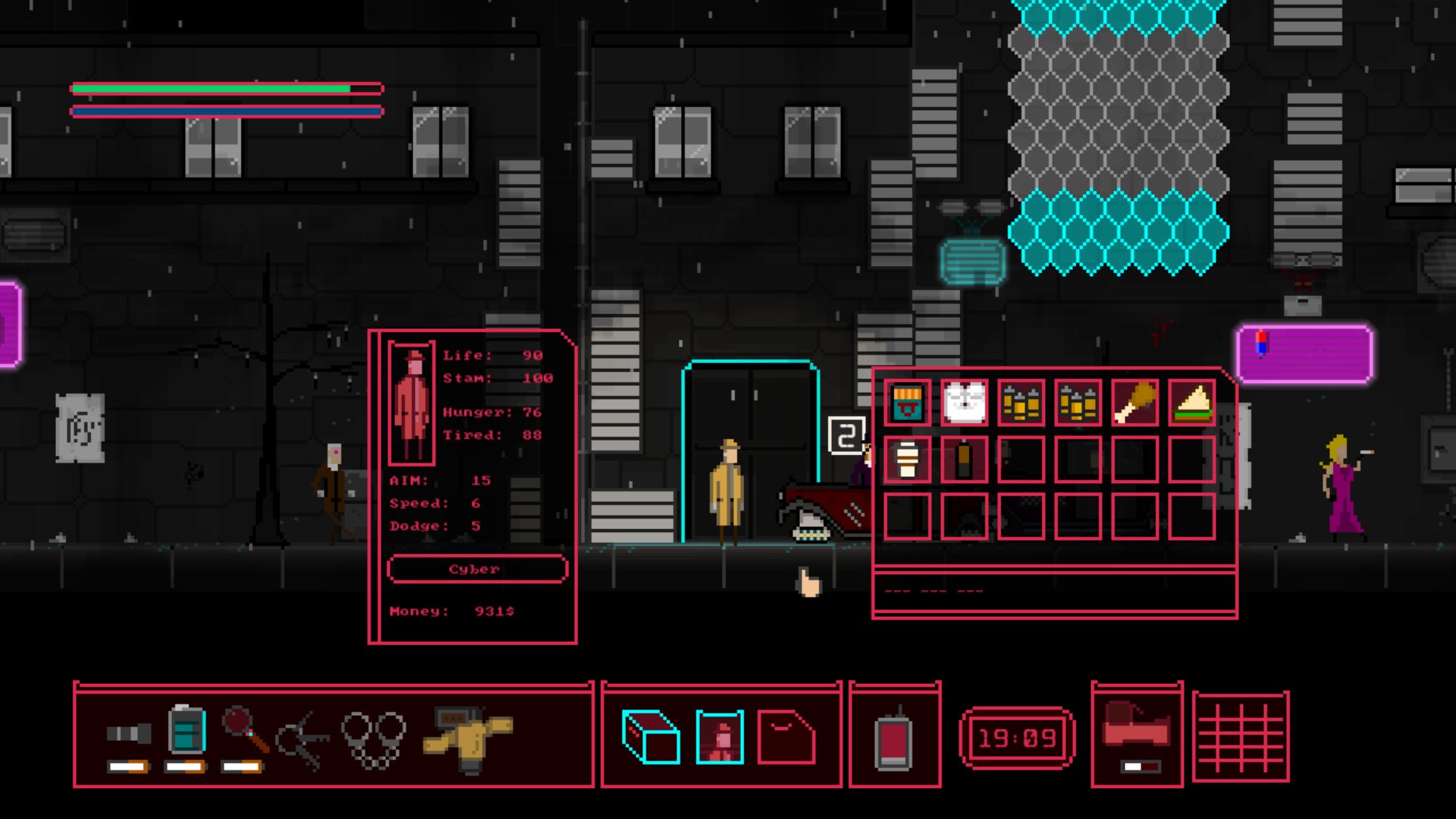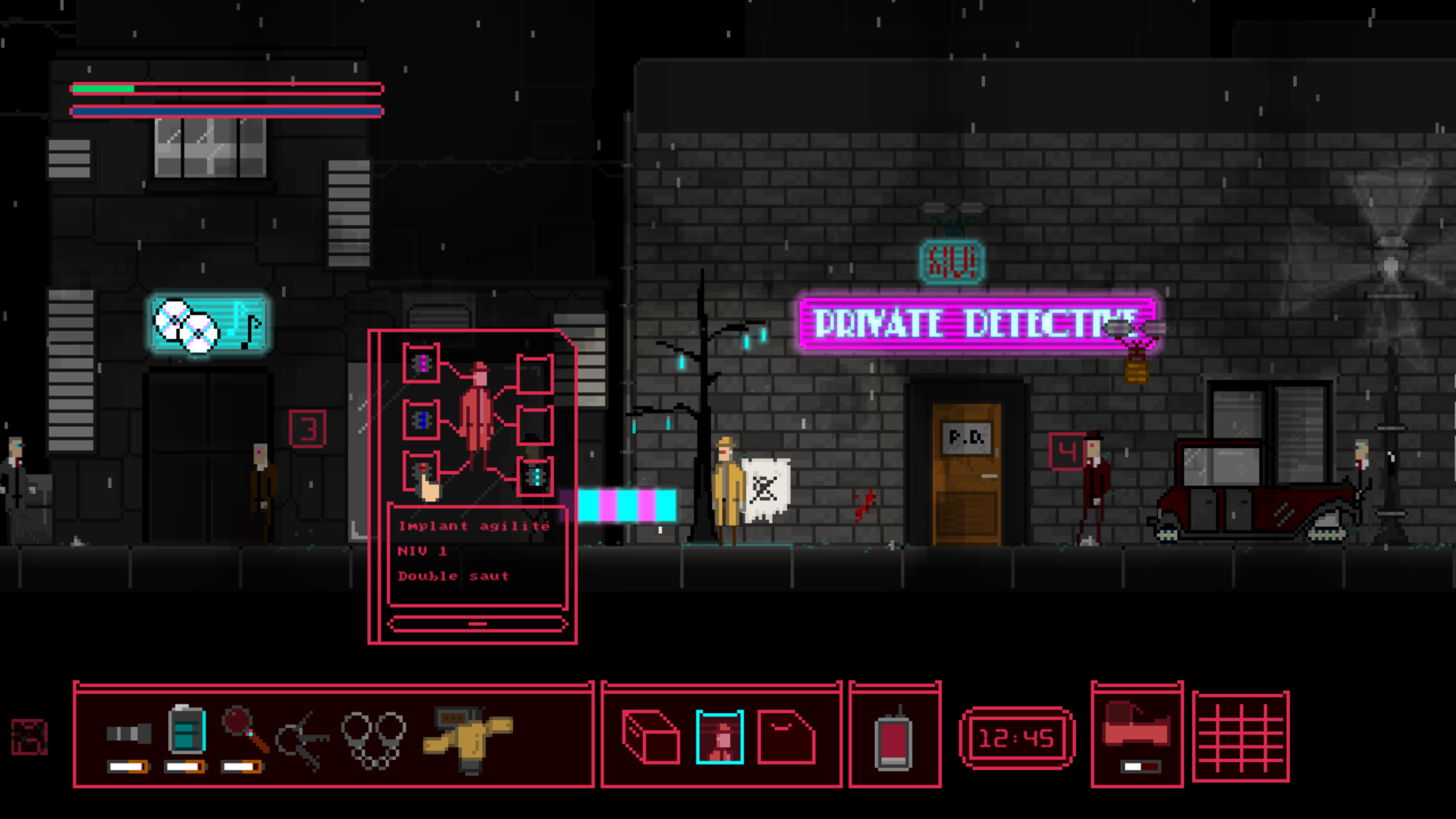 Tips :
-Read description of tools. -Click on "suggestion" in mission to have advices.
Language : FR, ENG
Credit :
-Dev : Strange box tales -NOIR musics : Rob Cavallo
LINK