The trial version contains the first 2 levels of the game with a final giant chocolate cookie boss.The full version contains 9 differents levels, 5 awesome bosses, more weapons, more enemies, more fun!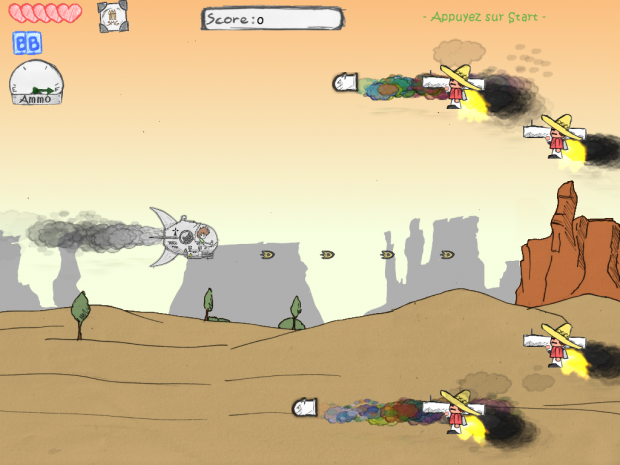 If you like the music you can download the original soundtrack for free. You will find the appropriate links in the previous news.
Have fun playing!
Many thanks for your comments and support!