Hey everyone, it's been a while!
We're back with an update for all of you guys, you're probably going to scroll down for a little bit seeing what is to come, well, there's a lot. Anyways, we've done a lot of modelling of assets and programming the really crucial stuff into the game. We had Davis (our Lead Programmer) begin work on the User Interface, which you can see in the images below.
Hope you like the images, we're still on track of giving you guys an update on the 1st of April! See you then!
---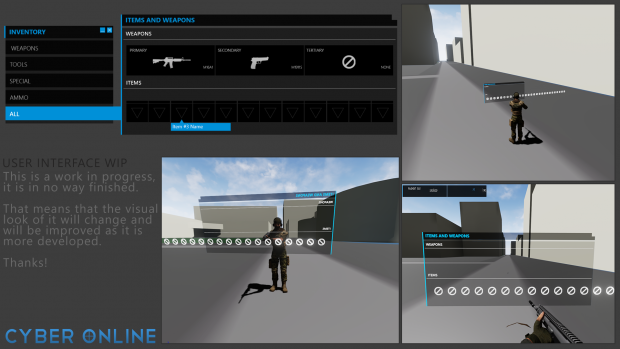 > Here's some work on the wonderful UI, you can see what we're going for in the top-left corner, and some images of how it is so far.
---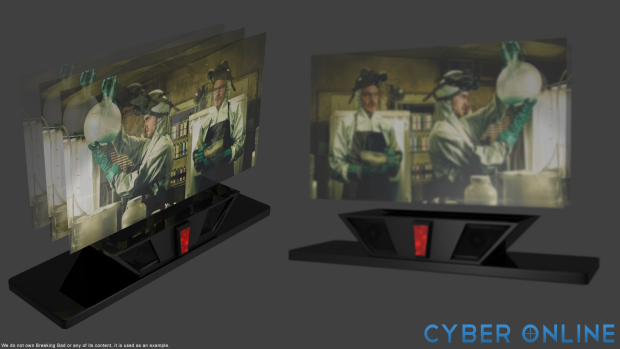 > A hologram TV? Wow, now that's fun! Yes, you'll be able to find this throughout some of the map, since the First Module is based around 2050, you'll find quite a few futuristic utilities around Colria.
---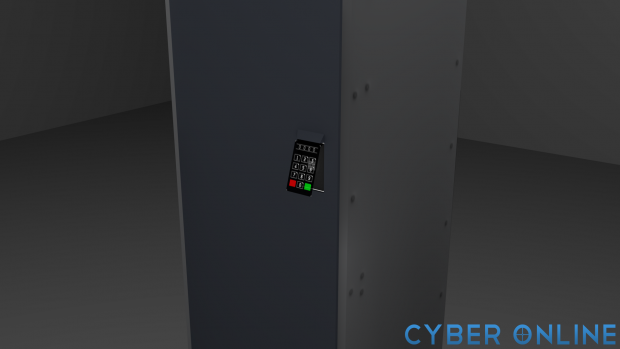 > The lockers also have a futuristic utility to them. Instead of using actual locks, they use technology and keypads. Now, there are a few ways you could open these lockers; one of them being to go loud and shoot it open, or you can find the code by looking through various notes or hints throughout the map. However, don't try to cheat, we're probably going to make it randomized. :)
---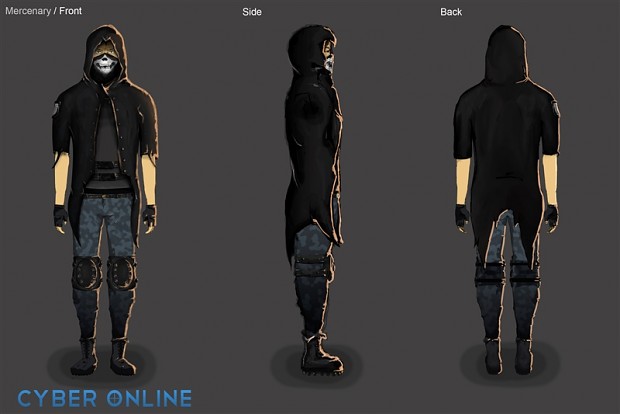 > Some great concept art of the Mercenary skin. You'll be able to choose from 3 different skin types and from male to female (we probably will also add skin color, since people will most likely want it). As you can see, he looks very menacing with his skull bandana.
---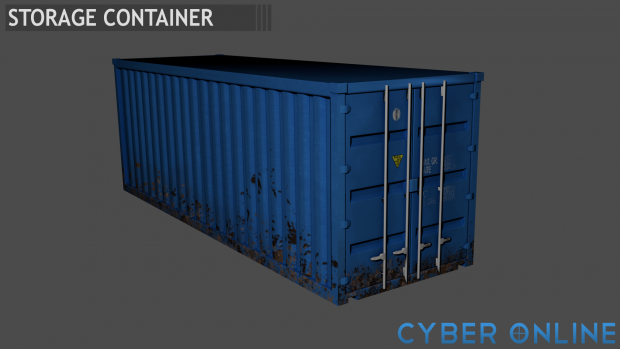 > The storage container will be located near the warehouse in the map. There'll be dozens of them scattered in a yard, you'll be able to use them tactically by opening/closing the doors and also slightly opening them to get sight of your enemy.
---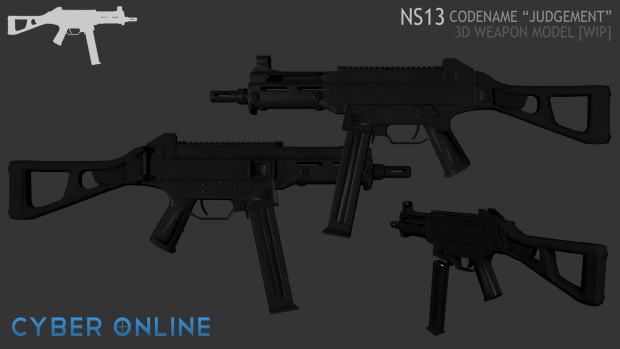 > The NS13, the first SMG that is being added to the game! It has a 25 bullet magazine capacity (depending on the magazine), and its firing rate is quite high. However, its recoil is also quite high. The codename is: "Judgement".
---
That's all we have for today, we have a ton more models that we have in the making, but we'll show that in a giant video in a few months (we're making a ton of assets for the map, hoping to show them all off soon!)
See you guys in the next update, don't forget to follow up on our development by following/watching the page and checking out our forum!
Twitter: www.twitter.com/cyberonlinegame
YouTube: www.youtube.com/cyberonlinegame
Forum: www.covert-games.com/forum