Hi all,
We've been working on interesting things in the past few months. Originally we planned for a special demonstration being out before Christmas 2010 but we had to downgrade the plans a few times to make it possible in the short timeframe. In the end, Project Stealth's special non-story version was shown in a controlled environment at a local LAN party and the visions were the most popular.
After that some time passed, but we've implemented a lot of gameplay related code since then. One example is fracturable meshes, as promised in the Lakehouse Dev Comments by Zedblade. They will need some more tweaking but they are working :).
We also implemented the personalization of the Spy, which can be seen in the latest screenshot: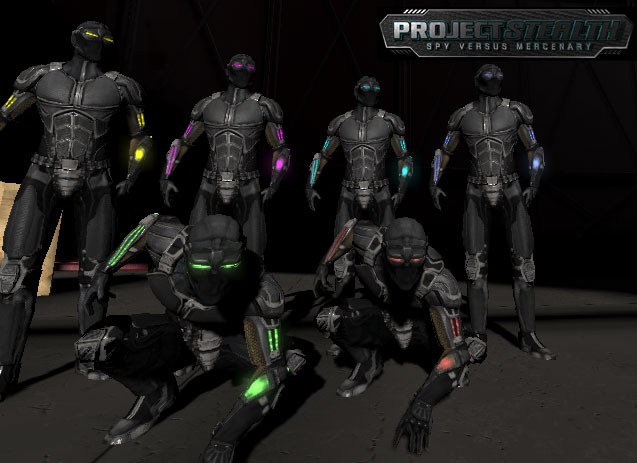 You will be able to adjust three sliders to make your own color for the Spy's suit. We're hoping the laser color will also be able to change with it, but that's for later.
We have quite some new things in the pipeline to be released in the near future, but for now I'll leave you with this for the good things.
The bad things were a server crash along with corrupt backups, but we managed to salvage most of the stuff back. Our code is hosted on another server so that's fine. The new, over 10 times more powerful server arrives tomorrow and should be up in the datacenter this weekend.
The beautiful... is probably the progress in the programming department where everything is finally coming together.
Enjoy!
The Project Stealth team