Hey all!
Its been a month since our last update, and there's a lot that's been happening. As we stated before, we're putting 150% focus on the pre-alpha and making the build fully playable. So far we've exceeded expectations and we're definitely releasing it in Q1 of this year -- so keep your eyes peeled for that!
The coder has been working on making all the systems work together. He's almost finished with the brutal combat system, looting, crafting, and a whole lot of other systems for the game.
Here are some screenshots of the recent build:
We're also going to live stream gameplay of the pre-alpha as well. It will be hosted live on Twitch, we'll unveil more details on our forums and on the upcoming updates!
Since we're nearing release date, we're aiming to release an update every week from now on -- as things are moving quicker now.
On top of development updates, the new website is almost complete! We can't wait until you guys see it! It's got a completely revamped forums, more user-friendly features, full mobile compatibility, and we've put a larger emphasis on personal preference. We've also made a news page for the new website. Here's a preview of it: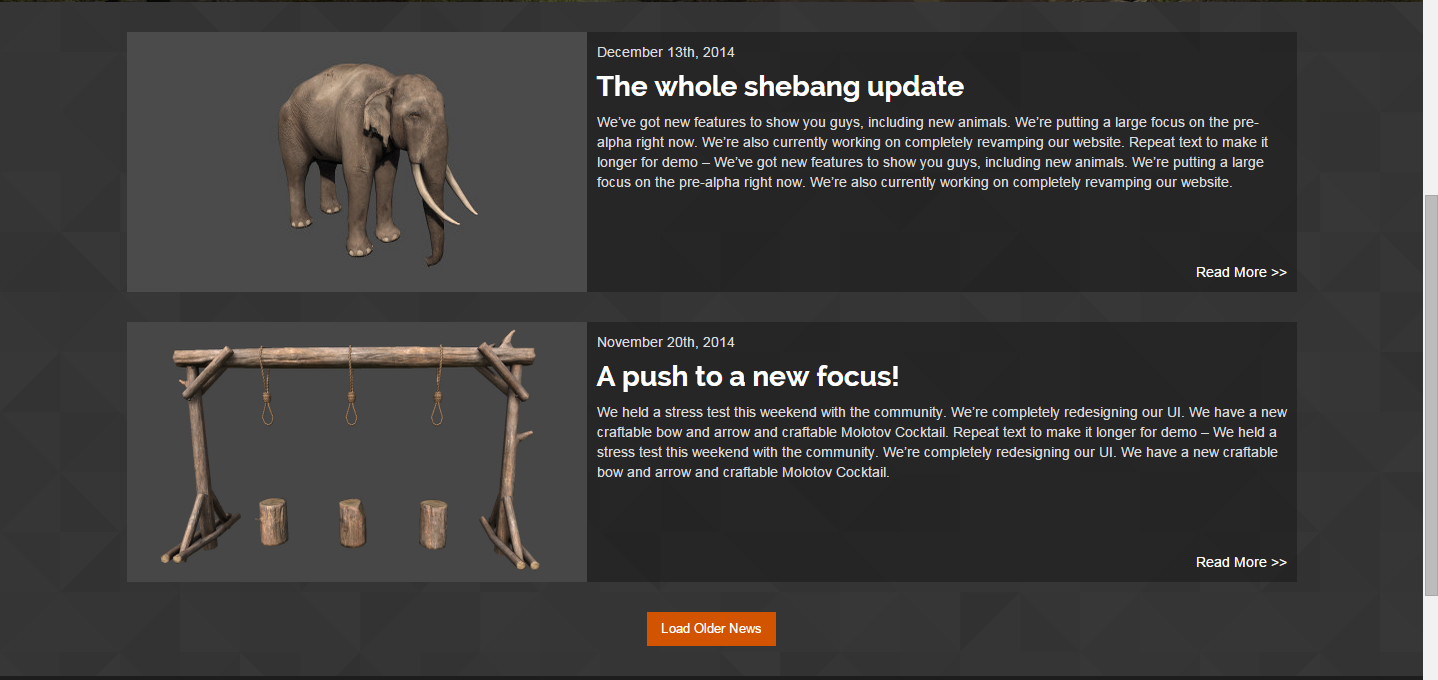 As always, thank you all so, so much for sticking with us. You will start seeing more activity on the forums like stress tests, participating from members of the team and more. So, don't forget to check those out!