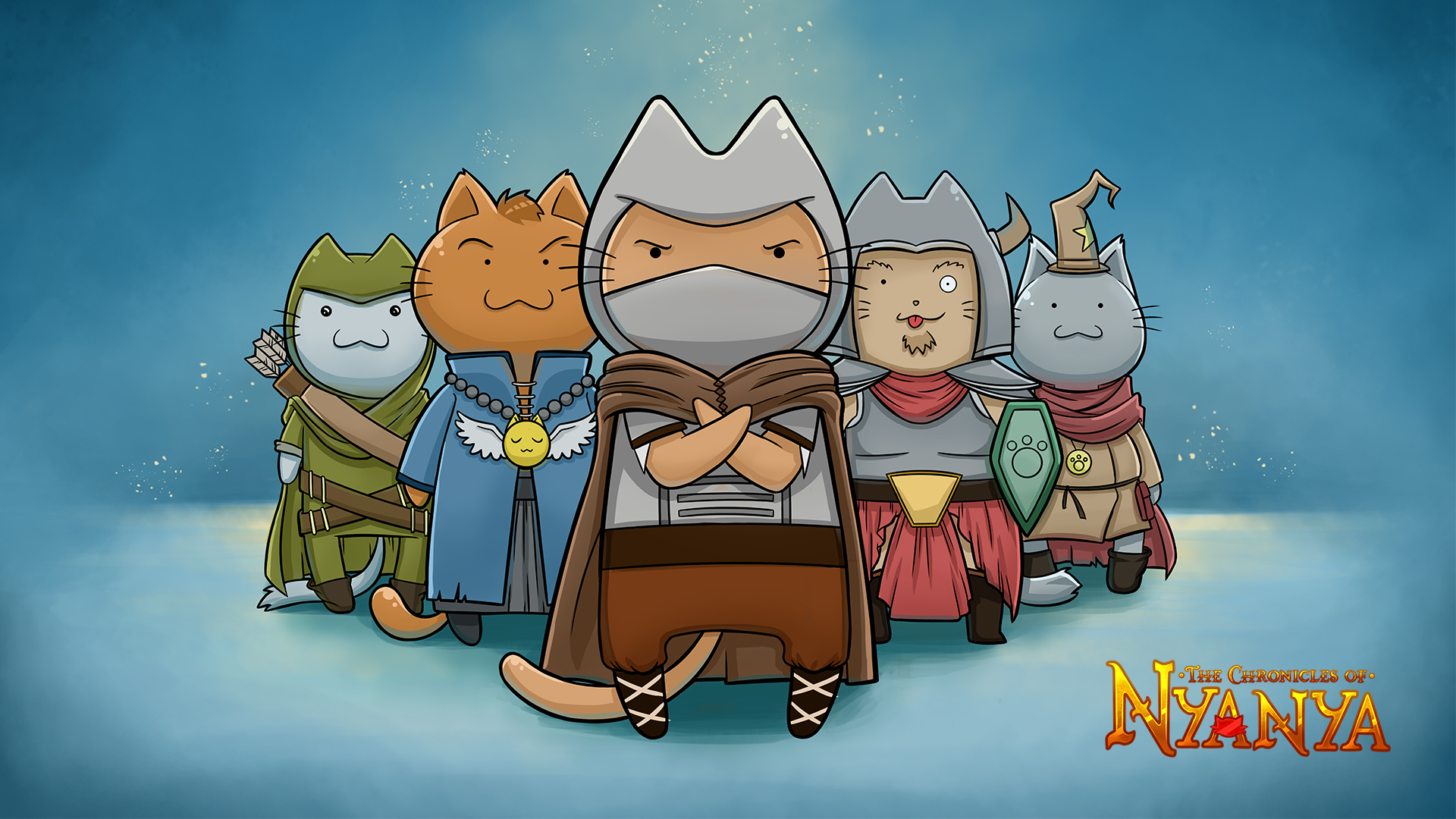 In this game there's no lion, but there are definitely witches. And a wardrobe, but not what you might expect. The upcoming retro-style jRPG The Chronicles of Nyanya is full of delicious silliness.

Local cats give thanks to Overcat for creating the world and to his son, Meowdur, for creating the first settlement, Meowdur's Gate. Overcat is portrayed with his head stuck in a slice of bread, which symbolizes the divine union of cats and pastry (more about this later). There's also the self-explanatory Goddess of the Great Bowl of Goodness and Catubis, whom cats meet after each one of their nine deaths. The pantheon is rich in funny divine beasts and there are more to discover. I've only (ahem) scratched the surface.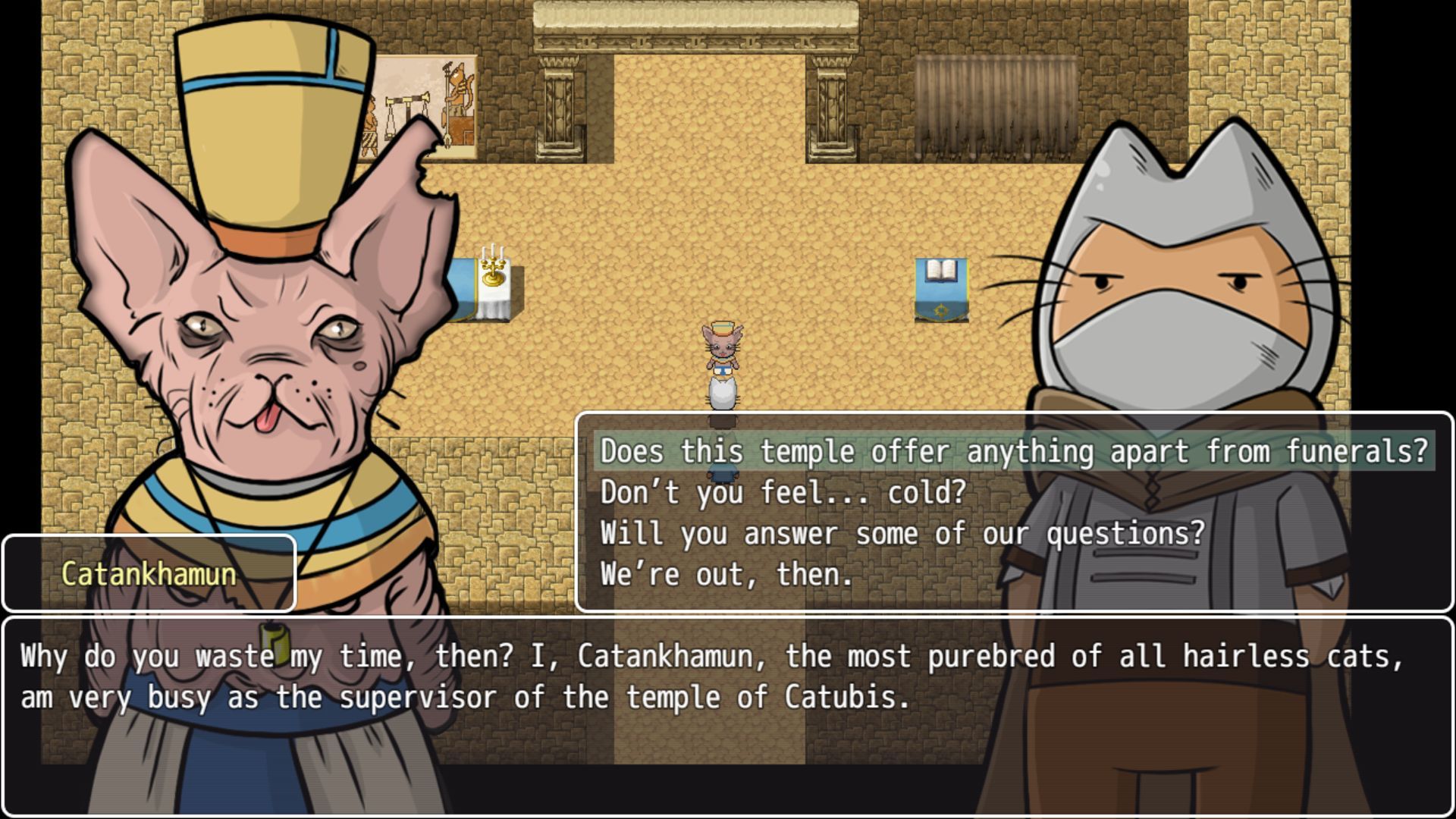 Want to know more about the game? Add The Chronicles of Nyanya to your Steam wishlist and wait for upcoming updates.

The Chronicles of Nyanya will be released in February, 2018. The game offers up to 20 hours of gameplay & multiple endings.