Hi !
It's been a long time, i've been really busy, i stopped working on the website and remade the game one last time, the next update is the Beta 0.1.

(Beware: All the screenshots do not represents the look of the game in his final version)

In the Beta 0.1:
- Build your home (with furnitures ...)
To build your home, you will have to craft a foundation and a workbench, place the foundation wherever you want and place the workbench on it. Use the workbench and now you are in the building menu where you can build pillars, walls, doors, windows, foundations and furnitures like a bed or a chest or an oven.
You can sleep and set your spawn point in classical method in this update. (classical method = you sleep in a bed, if you die you will spawn on the bed.)

You can cook.

- Collect ressources (Wood, Stone, Iron, ...)
You can collect Wood, Stone, Iron, Gold and others ;)
- New interface for all menus
I've changed all the menus to be simple to use, to understand and efficiency !
- Basic animations
Animations are so fun in a game and gives a good look in the game even if they are not good.

- Mobs (bear or more for this version)
No screenshot for the moment.

- New launcher (bug fixes)
- Language support (English en, French fr, Spanish es, German de)
For the moment there are 4 languages and i've made the English and the French one.
I don't want to do the other languages so if you want Spanish and German you have to translate the language file yourself in the game directory.

- Save your game
I think it is pretty obvious.
- Time of day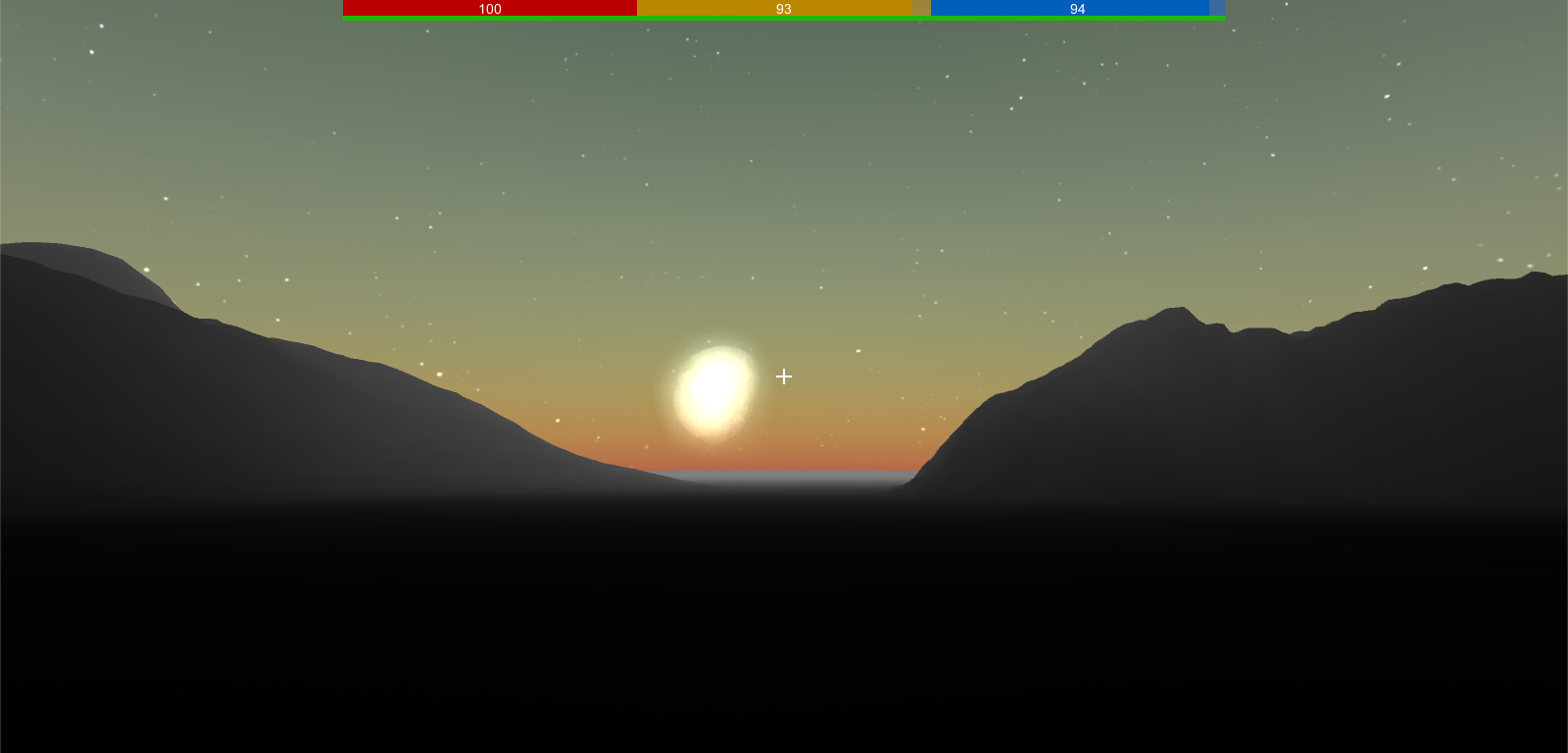 Thank you very much to follow this game if you are here since the beginning or if you are new and of course for your patience and support ! It's always a pleasure to work on this game !

Quentin.