Reaching over 250,000 unique readers a day ModDB, IndieDB give game/mod developers a place to share their work and grow their fanbase whilst making it easier for gamers to find great games/mods no matter their stage of development.
Without being dependent on press/editors gatekeeping the important gaming news sites.
Since the sites conception a lot has changed around us, We've got Twitch streaming games, bazillions of mobile games, F2P, amazing engines accessible to all to only mention a few things.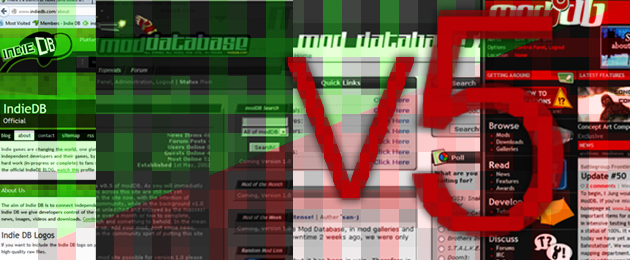 You are invited to Join our public brainstorm as we review whats working and whats not and give you a voice on what you want to see in our facelift, As both gamers and developers join forces to create the ultimate gaming destination!
Current feedback includes.
Platform tabs are pointless, header needs a redesign
Community badges
@mentions great idea
Chat service
Tag system / tag cloud for games
Different layout options / more versatility in profiles
WORKING COMMENT SYSTEM
Feedback exchange, submit a game for playtest but playtest something first
Greenlight tighter integration
Press system to reach press for indie devs
Overhaul karma on comments / forums
ModDB / IndieDB Forum split might be a way to get more focused discussion
Overhauled groups to highlight members positions
Comment notification
Better search system
You can keep updated with the latest on the forums.
We all have waited a long time for this, lets get to work!