We had several playtests during the past Weeks and received a lot of great feedback. So today we want to do a short recap, share some of the feedback we received and tell you about the changes we made because of that.
1. The traveling times are way too long. It took too much time to encounter fights.
We moved the bases closer to each other to shorten the traveling times. Also we added the "afterburner" ability which allows the whole swarm to increase in speed for a short time. In addition we made it possible to recruit units wherever you are. Until now the travel back to your base felt like wasted time, now you can use that time to build units while you are on your way back and just "collect" them at your base.
2. Meta resources are not valuable enough
Yes, it was already possible to collect the resources needed in the metagame, but without meta game it felt a little useless… so we started to integrate the tech-tree, a small part of the metagame to give you an idea of what to do outside of the fight. It is now possible to unlock more units with the collected minerals. Of course this is just a first glimpse of what's to come. In the future you will be able to trade in your resources for units, upgrades and abilities.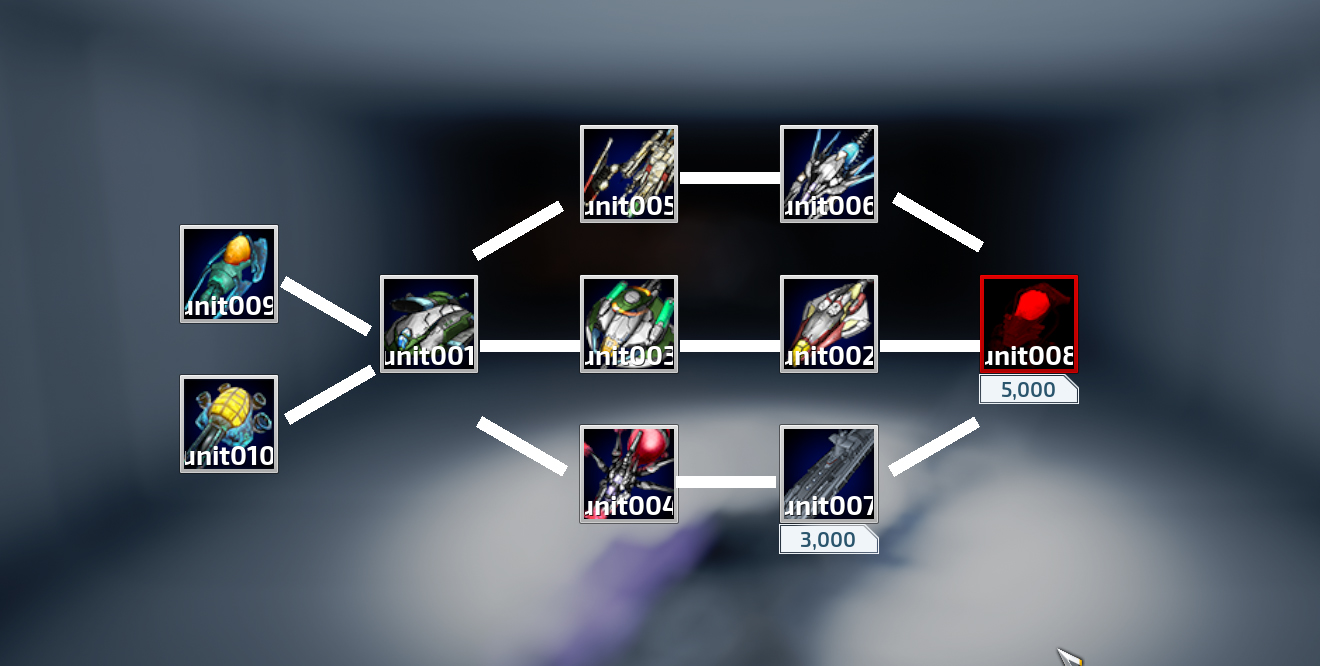 3. A lot of unit information is missing
Our bad :( all tooltips are now integrated and up to date.
4. There are several AOE abilities but not a single aimed ability
That's true, we now added an ability named "Burst" which fires a torpedo with massive impact towards your enemies. More are about to come as we implement more units and abilities.
5. It would be so awesome to push enemies over the canyons so that they're getting eaten by the deep sea worm.
Hell yeah! Push ability added.
6. The creeps are not really challenging
We added 3 different neutral creep AI behaviors. The "gather at the spawn point and throw a big party" and "flee from player and randomly explode" behaviors where considered too fancy and therefor had been removed.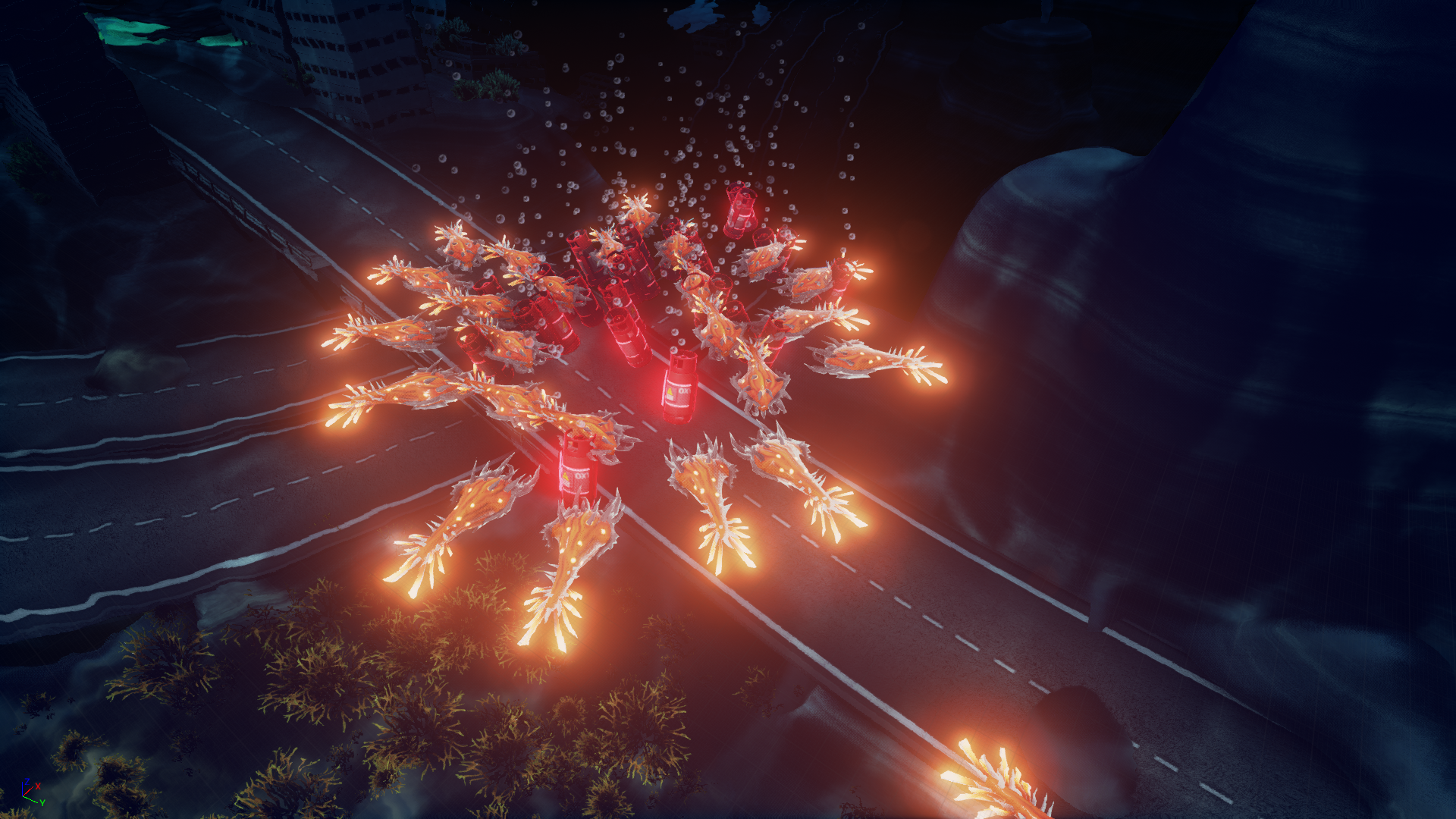 7. It's not really possible to see what's happening on the map, where the resources are or where all the big fights are happening.
The implemented radar should fix that problem. It shows resources, neutral swarm spawns, dangerous deep sea canyons and most important: enemy players.
8. It does not really feel like underwater
We received some very good feedback and tips for improving the feeling on that one. So far re-activated the wave effect and improved the level graphics. Of course, the level design is under constant iterations so it will improve more and more over time.
9. There is no way to see how many players and which players are on the map
We integrated a dummy player list. Press TAB to see the player names and their color ingame. You'll also get a note every time a player enters, leaves, wins or loses a session. In the debrief screen you can compare yourself to the other players in collected resource points, units lost or units destroyed.
Thanks to everyone participating and keep on sending us your feedback. Our playtests are now more frequently, so feel free to join us every friday at 5pm UTC, or have a look at our calendar for other scheduled tests and events. Have a great day folks!